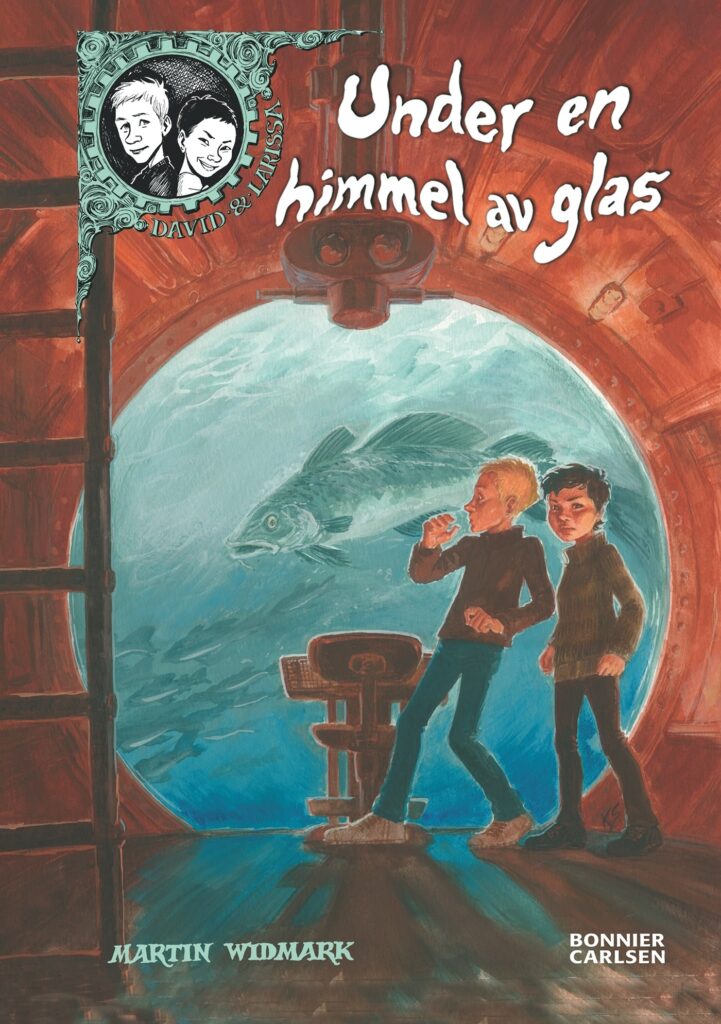 Under en himmel av glas
Beneath a Sky of Glass
David & Larissa #5
Thanks to a grant, David and Larissa have the opportunity to travel to the world's most advanced marine geology research station, situated on a platform in the North Atlantic. It turns out that the station is owned by the Russian sociologist Vogoros, who was once notorious for his extreme ideas about the ideal society.
An underground volcanic eruption directly beneath the station means that the seabed will have to be inspected, and they just can't resist the temptation to sneak on board the submarine heading down into the depths. They soon suspect this is more than just an inspection, but they could never have imagined they would find such an incredible place. They realise with horror that Vogoros is on the way to making his ideas about an ideal society into reality, 407 metres under the surface of the sea in Subtopia – protected beneath a sky of glass. There are people willing to sacrifice their lives for something they believe in. And then there are those who are prepared to sacrifice not their own lives, but the lives of others. When these people meet, things can get very dangerous.
David & Larissa is a series of books by the highly successful author Martin Widmark, with a scientific element, aimed at a slightly older age group. The main characters are drawn into adventures which bring them up against existential questions about life, death, growing older, time, morality, and the possibilities opened up by the latest DNA technology. Skilful and versatile illustrator Katarina Strömgård has produced the expressive illustrations which perfectly capture the characters and their surroundings.
Author

Martin Widmark

Published

2009

Genre

Pages

224

Reading material

Swedish edition

Rights sold

Poland, Wydawnictwo Zakamarki

Sweden, Bonnier Carlsen