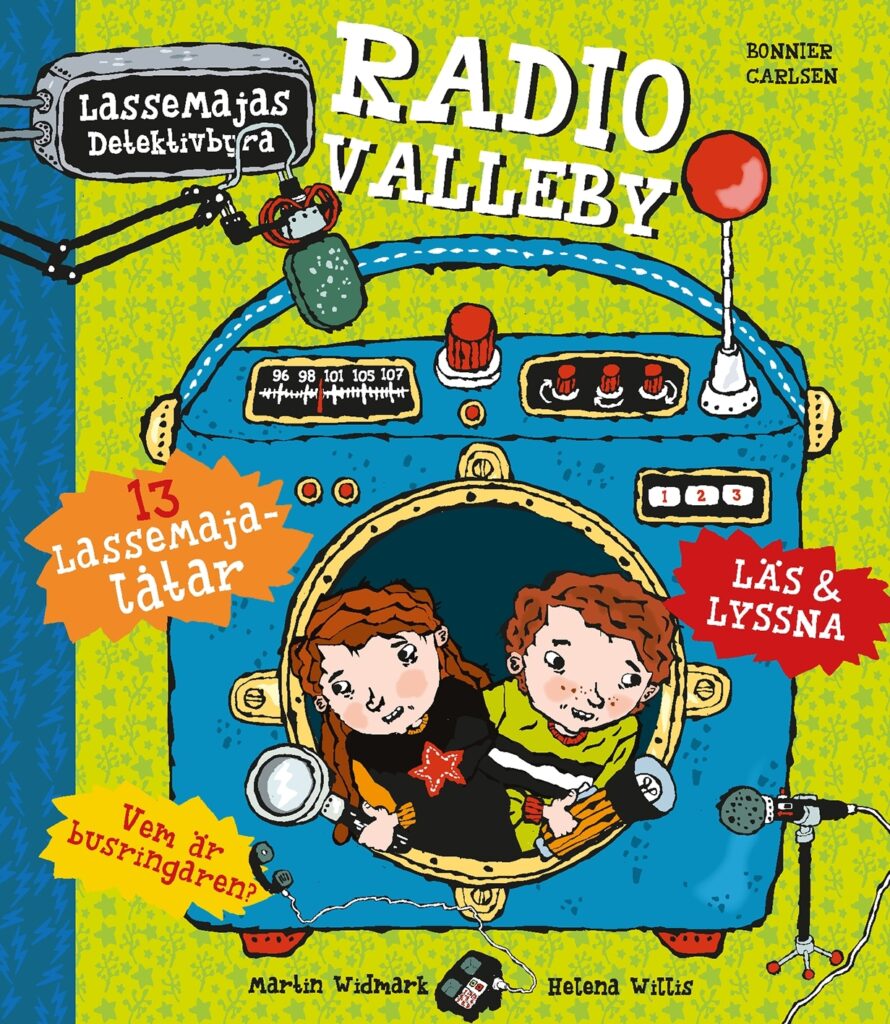 Radio Valleby
Radio Valleby
Activity books #
Read and listen – one mystery and 13 songs!
Welcome to Radio Valleby, Sigge Nilsson's very own radio programme. This is where everyone in Valleby phones in to request their favorite song and to take part in Sigge's extremely cryptic quizzes. But today Sigge has a problem – a secret heckler rings in to sabotage the programme. Can Jerry and Maya help him work out who this nuisance is?
A witty whodunnit where the characters of Valleby play a leading role and speak their minds! QR codes make the tunes easy to listen to and fun to sing along to.
Author

Martin Widmark

Published

2021

Genre

Pages

96

Reading material

Swedish edition