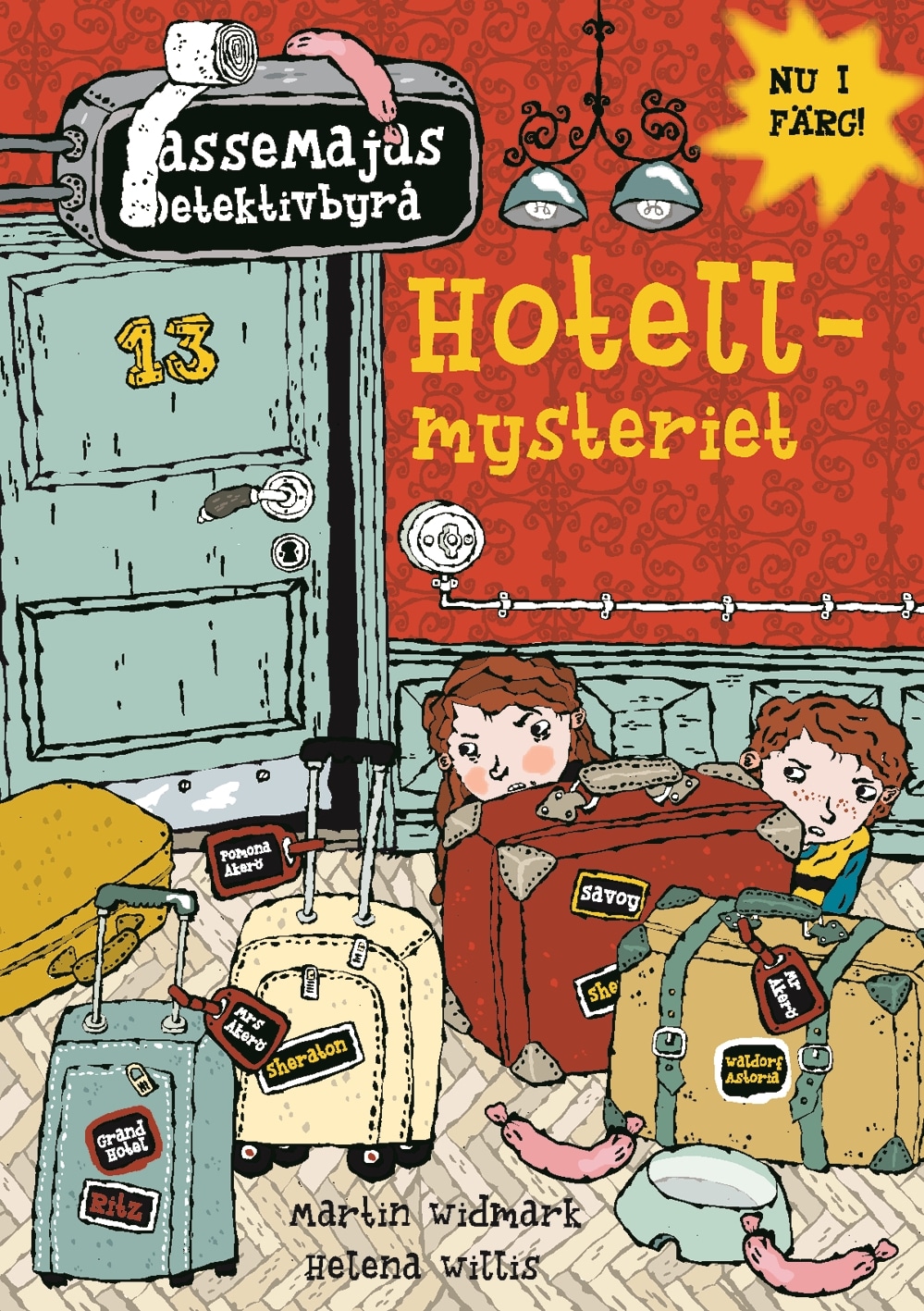 Hotellmysteriet
The Hotel Mystery
The JerryMaya Detective Agency #2
On the day before Christmas Eve, the grand Åkerö family has come to stay in the luxury suite of Valleby's hotel. With them, they have brought their extremely valuable dog. The hotel manager promises the family that he'll take great care of their dog—but before they know it, the dog has gone missing without a trace! Jerry and Maya, the local young detectives, are brought in to help sniff out the missing hound. All the evidence suggests that one of the hotel staff had a hand in the case, but who could it be?
Martin Widmark and Helena Willis bestselling The JerryMaya Detective Agency series has sold over 12 million copys worldwide. Meet Jerry and Maya, who runs a small detective agency together, in a series of puzzling mysteries for primary school readers. The stories are set in and around the small town of Valleby, and have a rich gallery of characters to be captivated by on the exciting road to solving the mystery.

The Hotel Mystery is the second installment in the series with Jerry and Maya.
Author

Martin Widmark

Published

2002

Genre

Pages

96

Reading material

Swedish edition

English translation

Rights sold

Arab World, Dar Al Muna

Brazil, Callis Editora

China, Booky (Simplified Chinese)

Finland, Tammi

France , Univers Poche

Greece, Kedros

Norway, Cappelen Damm

Romania, Litera

Russia, Izdatelstvo Albus Corvus

Somalia, Somabooks

Spain, Grup 62 (Catalan)

Spain, Editorial Planeta (Spanish)

Sweden, Bonnier Carlsen