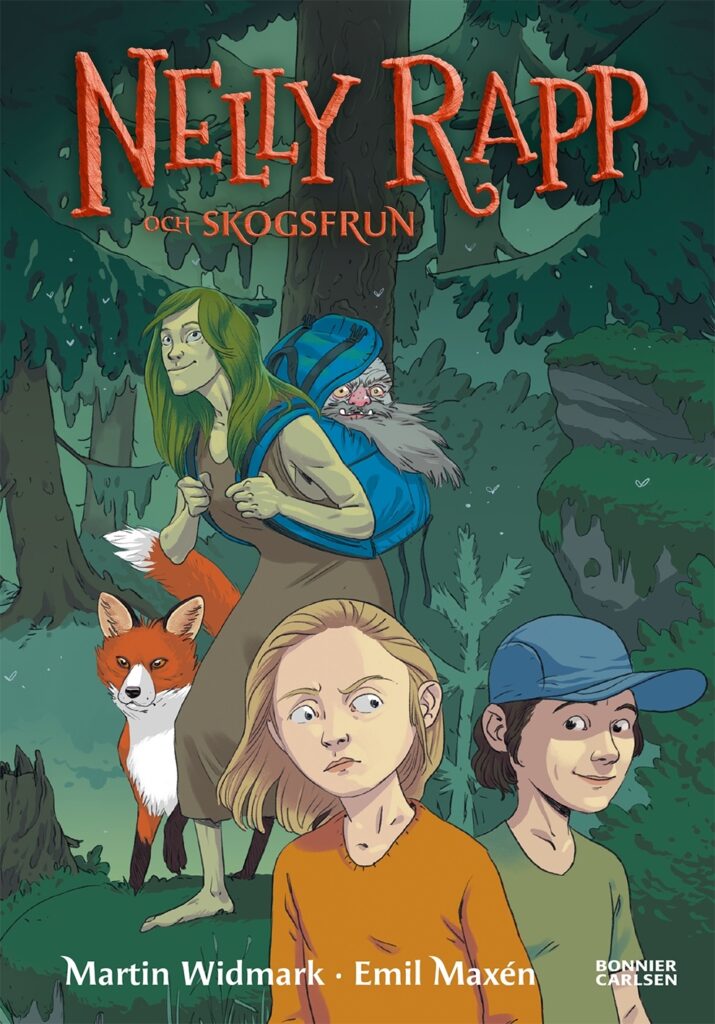 Nelly Rapp och Skogsfrun
Nelly Rapp and the Lady of the Forest
Nelly Rapp, illustrated by Emil Maxén #23
Nelly Rapp and the Lady of the Forest is the twenty-third stand-alone book in Martin Widmark's spooky-cozy series about monster agent Nelly Rapp, richly and humorously illustrated in color by Emil Maxén.
When Uncle Hannibal comes home from his daily walk in the woods, he's practically seething with rage – someone has moved the stones that mark the boundary of his land! This is theft! But what will he do? Meanwhile, an unfamiliar woman suddenly appears at Nelly and Valle's school. She has green hair and seems to have a special ability to affect the nature around her. Soon it becomes clear that she too needs help…
Spooky, funny, and easy to read for beginner readers.
Reviews
"Martin Widmark is a skilled and thorough author that guides the reader with a steady hand through the story. Emil Maxén's illustrations do not shy away from the creepy and horrid, but they also allow for a humorous touch. The mix between full-page illustrations and smaller images supports both the text and the reader in a nice way."
Author

Martin Widmark

Published

2023

Genre

Pages

100

Reading material

Swedish edition

Rights sold

Sweden, Bonnier Carlsen