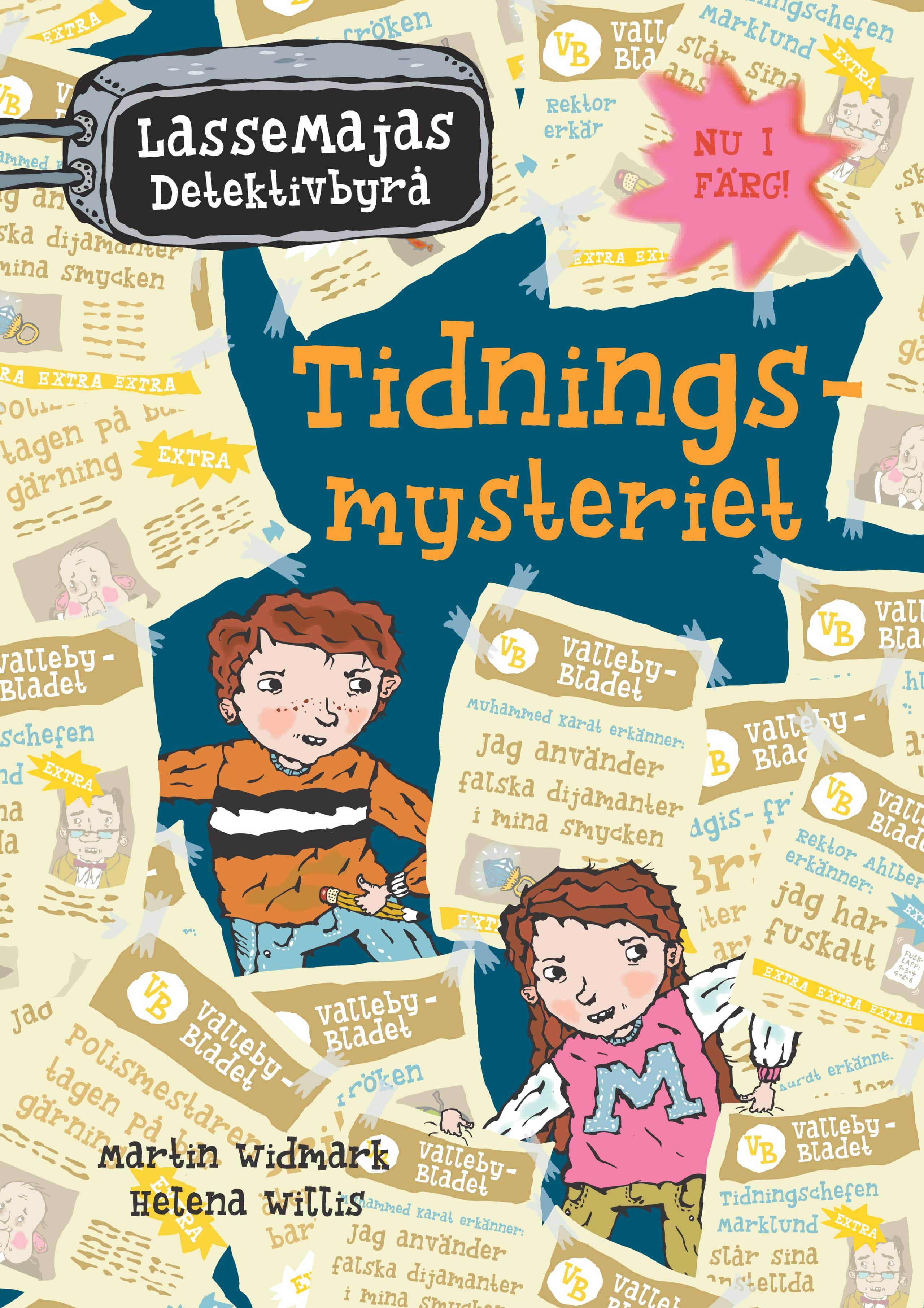 Tidningsmysteriet
The Newspaper Mystery
The Whodunit Detective Agency #8
Untrue newspaper articles and slander! Everyone in Valleby is upset. Who is the fake reporter? Lasse and Maja must undertake some nocturnal investigations at the newspaper office before they manage to solve the mystery, reveal the scandal and unmask the culprit!
Martin Widmark and Helena Willis bestselling The Whodunit Detective Agency series has sold over 12 million copys worldwide. Meet Lasse and Maja, who runs a small detective agency together, in a series of puzzling mysteries for primary school readers. The stories are set in and around the small town of Valleby, and have a rich gallery of characters to be captivated by on the exciting road to solving the mystery.

The Newspaper Mystery is the eighth installment in the series with Lasse and Maja.
Author

Martin Widmark

Published

2006

Genre

Pages

96

Reading material

Swedish edition

English translation