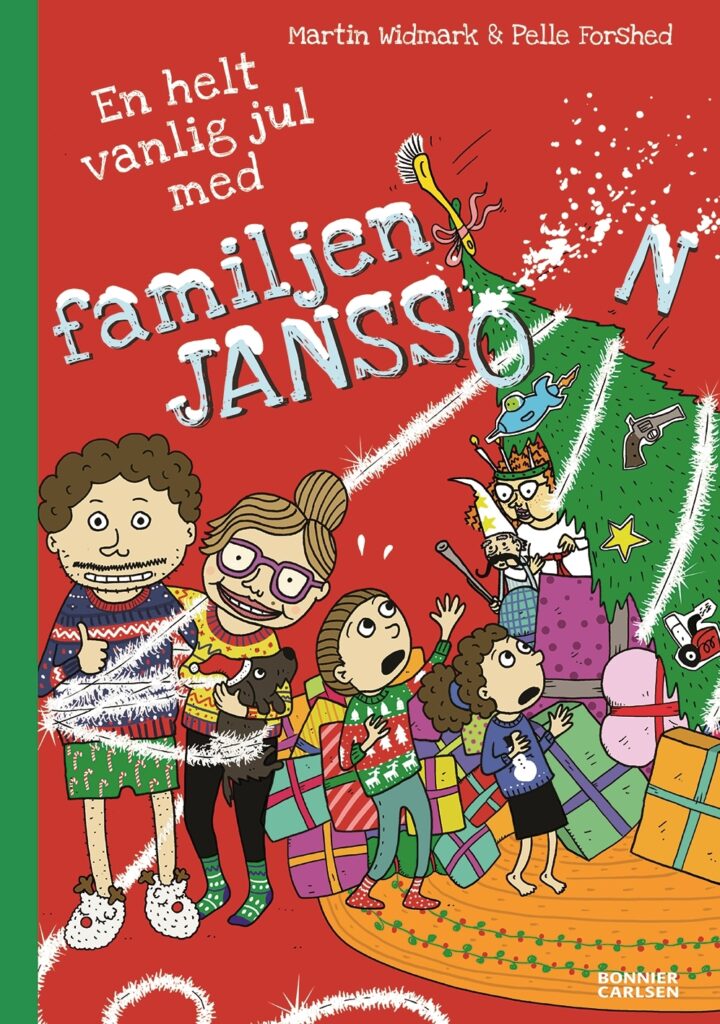 En helt vanlig jul med familjen Jansson
A Completely Ordinary Christmas with the Jansson Family
The Jansson Family #3
An extra crazy and enjoyable Christmas celebration takes place in Martin Widmark's story about the loopy upside-down Jansson family, where anything can happen.
Christmas approaches and at the Jansson family house, preparations are in full swing. But it's not so easy for Kajsa and Alvin to keep track of their teasing, mischievous parents. Does that sound odd? It's anything but! For in the Jansson family, children and adults have switched roles. It's the parents who steal a Christmas tree in the park, start snowball fights, and eat all the gingerbread cookies at the Christmas party. And when great-grandfather, the general, dons Santa's hat on Christmas Eve, well then, most things go haywire.
The books about the Jansson family are a clever play with role reversals and expectations, originally created as a collaboration between the authors Martin Widmark and Petter Lidbeck. This book, the third in the series, offers just as many opportunities for recognition that the whole family can laugh at.
Author

Martin Widmark

Published

2021

Genre

Pages

128

Reading material

Swedish edition

Rights sold

Poland, Wydawnictwo Mamania

Sweden, Bonnier Carlsen