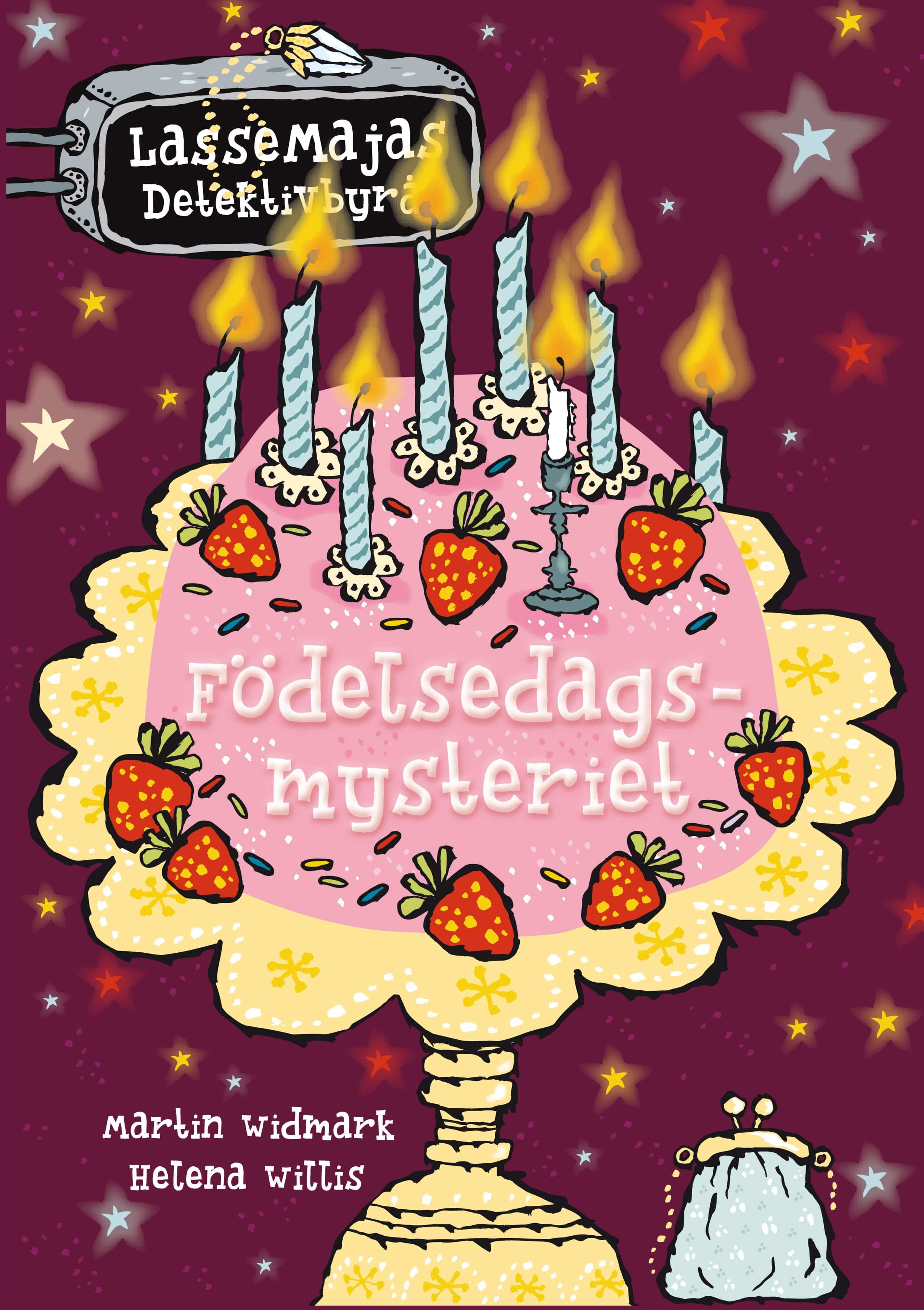 Födelsedagsmysteriet
The Birthday Mystery
The Whodunit Detective Agency #21
"Today my very own little goldsmith is fifty years old", says Barbara Palmer in her tribute to Muhammed Karat. "The person who bakes the best cake for you, my plum, will win 8,000 kronor", she continues and points to the three competing cooks. The pastry cooks work hard on their cakes but some of them are behaving very oddly. Especially one… When the light goes out and Barbara Palmer screams that her glittering diamond has gone, Lasse and Maja realize that it is time to intervene once again.
Martin Widmark and Helena Willis bestselling The Whodunit Detective Agency series has sold over 12 million copys worldwide. Meet Lasse and Maja, who runs a small detective agency together, in a series of puzzling mysteries for primary school readers. The stories are set in and around the small town of Valleby, and have a rich gallery of characters to be captivated by on the exciting road to solving the mystery.

The Birthday Mystery is the twenty-first installment in the series with Lasse and Maja.

Author

Martin Widmark

Published

2012

Genre

Pages

96

Reading material

Swedish edition

English translation