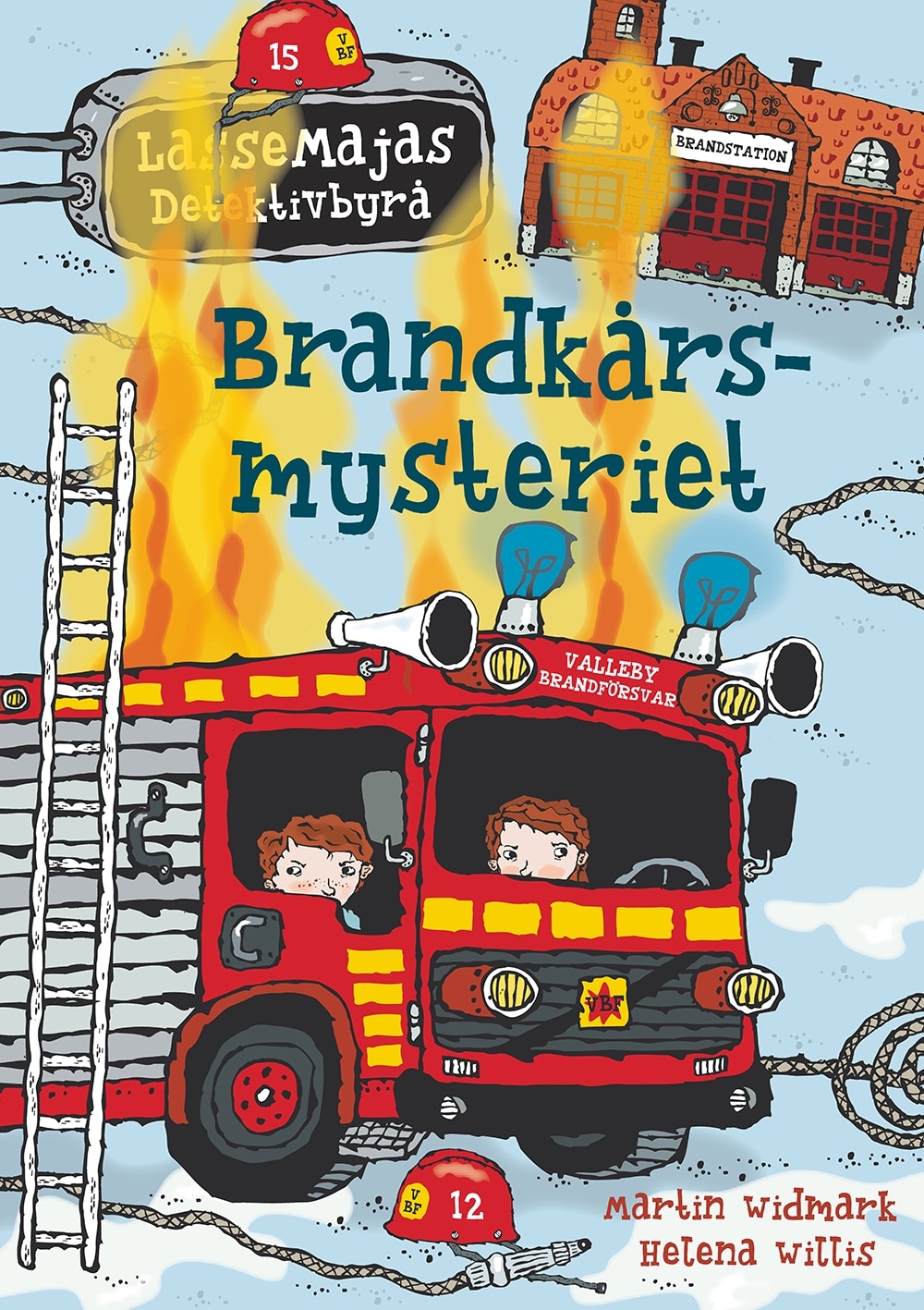 Brandkårsmysteriet
The Fire Brigade Mystery
The JerryMaya Detective Agency #23
Two fires have broken out in Valleby in the last week. And as if that is not enough, things have been stolen at the fires! It is time for Jerry and Maya to act! It's summer and a quiet time in Valleby. Jerry and Maya take the opportunity to clean the detective bureau's premises. During a well-earned break Jerry reads about the fires in the newspaper. After each fire has been put out another catastrophe has occurred. A valuable gold necklace has disappeared from the jeweler's Muhammed Karat. And Barbro Palm, at the museum, is horrified to discover that the valuable vase from the Ming dynasty has been stolen! Jerry and Maya drop everything and come to the rescue!
Martin Widmark and Helena Willis bestselling The JerryMaya Detective Agency series has sold over 12 million copys worldwide. Meet Jerry and Maya, who runs a small detective agency together, in a series of puzzling mysteries for primary school readers. The stories are set in and around the small town of Valleby, and have a rich gallery of characters to be captivated by on the exciting road to solving the mystery.

The Fire Brigade Mystery is the twenty-third installment in the series with Jerry and Maya.

Author

Martin Widmark

Published

2014

Genre

Pages

96

Reading material

Swedish edition

Rights sold

China, Booky (Simplified Chinese)

Denmark, Turbine

Estonia, Egmont

Finland, Tammi

Germany, Verlag Ueberreuter

Slovakia, Verbarium

Sweden, Bonnier Carlsen