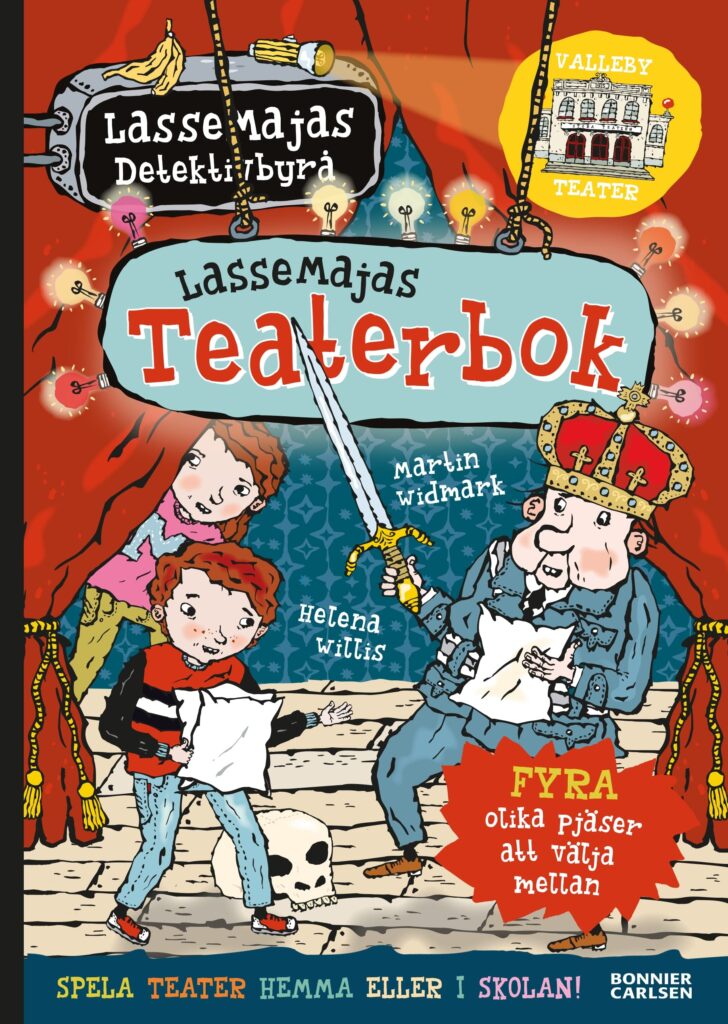 LasseMajas teaterbok
JerryMaya's Theatre Book
Activity books #
Have you always dreamed of solving crimes together with JerryMaya? Finally you can immerse yourself in the town of Valleby and solve mysteries in front of an audience! Gather some friends, some props, and start rehearsing! The four scripts are here and ready to use.
In The Train Mystery, a huge amount of money disappears from a train – is it the waitress or maybe the train driver who is guilty? In The Orchestra Mystery, an odd (to say the least!) orchestra gets blackmailed.
The plays are based on the mysteries from the series, and are specifically designed to play at home or in the classroom. The book also contains tips on how to make fancy costumes and build your own props from what you have at home. Step into your role as an actor, costume designer, or prop maker! You might discover that you can contribute and be creative even if you do not want to perform directly on stage.
So step into the familiar Valleby setting, and be a detective, a cop, or a villain for a while. Let the show begin!
Author

Martin Widmark

Published

2017

Genre

Pages

128

Reading material

Swedish edition