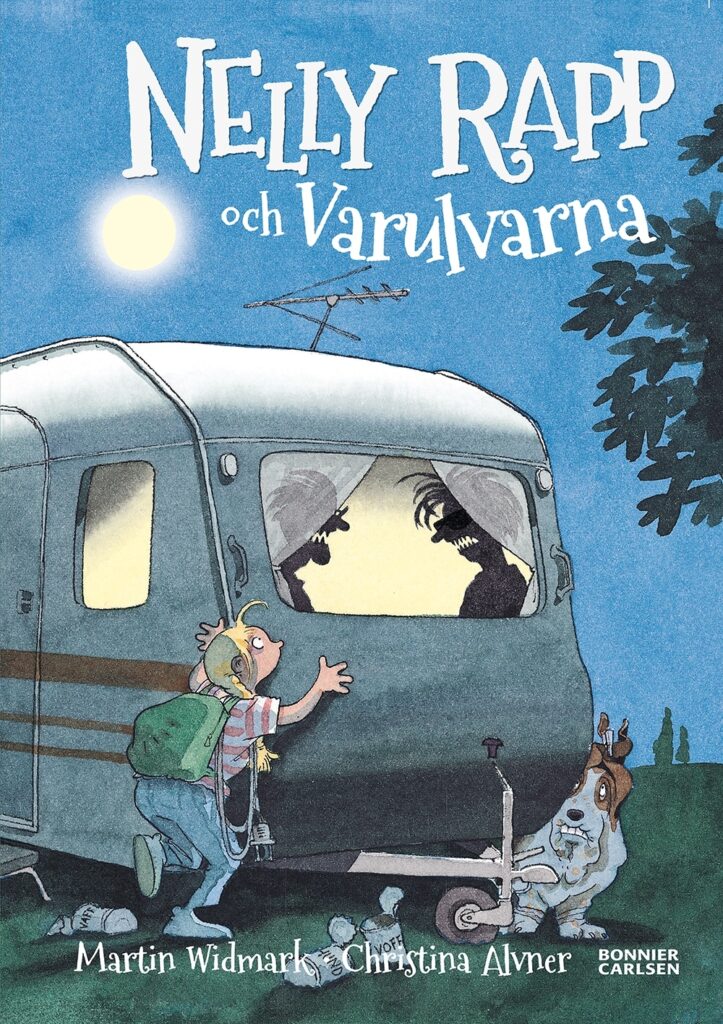 Nelly Rapp och varulvarna
Nelly Rapp and the Werewolves
Nelly Rapp, illustrated by Christina Alvner #3
Nelly Rapp has gotten her first mission as a monster agent: To spy on the cold-hearted local debt collector Robert Steen and judge whether he is a frankensteiner.
The Monster Academy has received reports of people acting ruthlessly around town, and they suspect that the people in question are nothing less than frankensteiners: creatures who lack a connection between their heart and brain as they are made up of different body parts. Nelly employs the three C's – calm, cleverness and cunning – during her scouting, but things take a hairy turn when she lets her dog London act as a lure. For it is said that Robert likes dogs… to eat them, that is! However, when Nelly shadows Robert right up to the edge of the pool at the community bath house, and can study him closely, she realizes what it is that has tormented him so…
All children (and many adults) find ghosts and monsters scary. And yet we can't help wanting to listen to hair-raising stories or peer between our fingers when a horror movie is on. The Nelly Rapp books scratch just that itch for creepy-cozy reading at a beginner level. Christina Alvner's images illustrate the mood of the stories brilliantly; her characters are scary but at the same time incredibly comical. This is the second standalone book in the series about monster agent Nelly Rapp and her dog, London.
Author

Martin Widmark

Published

2004

Genre

Rights sold

China, Citic Press (Simplified Chinese)

Finland, Tammi

Lithuania, Nieko Rimto

Norway, Cappelen Damm

Poland, Wydawnictwo Mamania

Romania, Litera

Russia, Azbooka

Sweden, Bonnier Carlsen