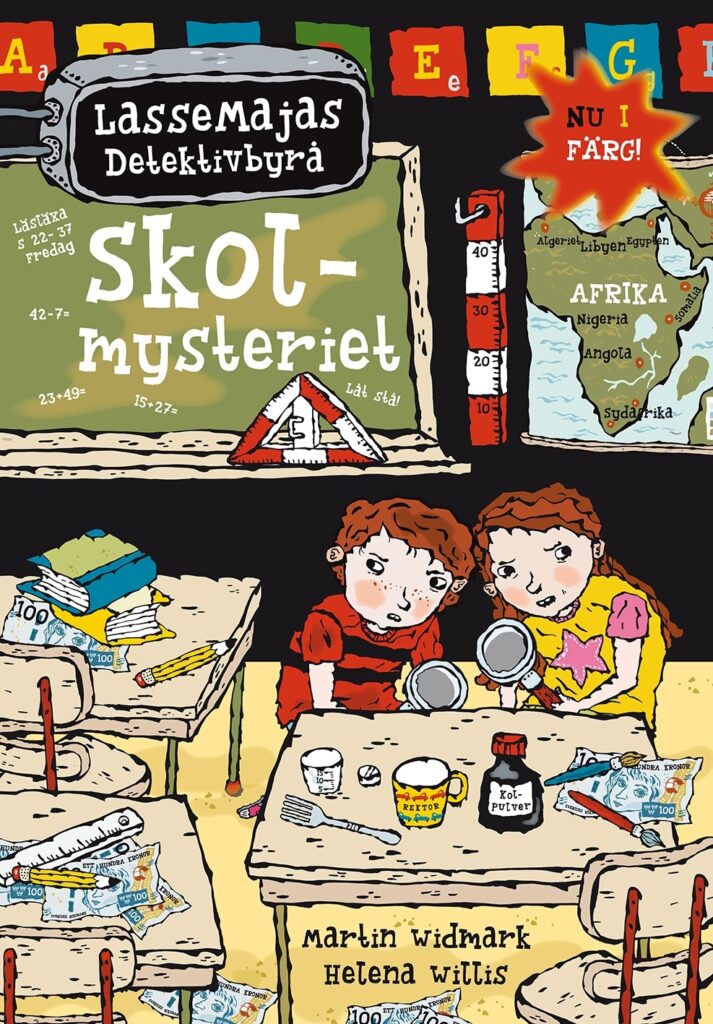 Skolmysteriet
The School Mystery
The Whodunit Detective Agency #9
There are false banknotes all over Valleby. The chief of police appeals to the children in Lasse and Maja's class to keep their eyes open for notes without a watermark. At the same time it emerges that someone has secretly run off thousands of copies on the school's color photocopier. Lasse and Maja suspect there might be a connection. Time to take a closer look at the school staff.
Martin Widmark and Helena Willis bestselling The Whodunit Detective Agency series has sold over 12 million copys worldwide. Meet Lasse and Maja, who runs a small detective agency together, in a series of puzzling mysteries for primary school readers. The stories are set in and around the small town of Valleby, and have a rich gallery of characters to be captivated by on the exciting road to solving the mystery.

The School Mystery is the ninth installment in the series with Lasse and Maja.

Author

Martin Widmark

Published

2006

Genre

Pages

96

Reading material

Swedish edition

English translation