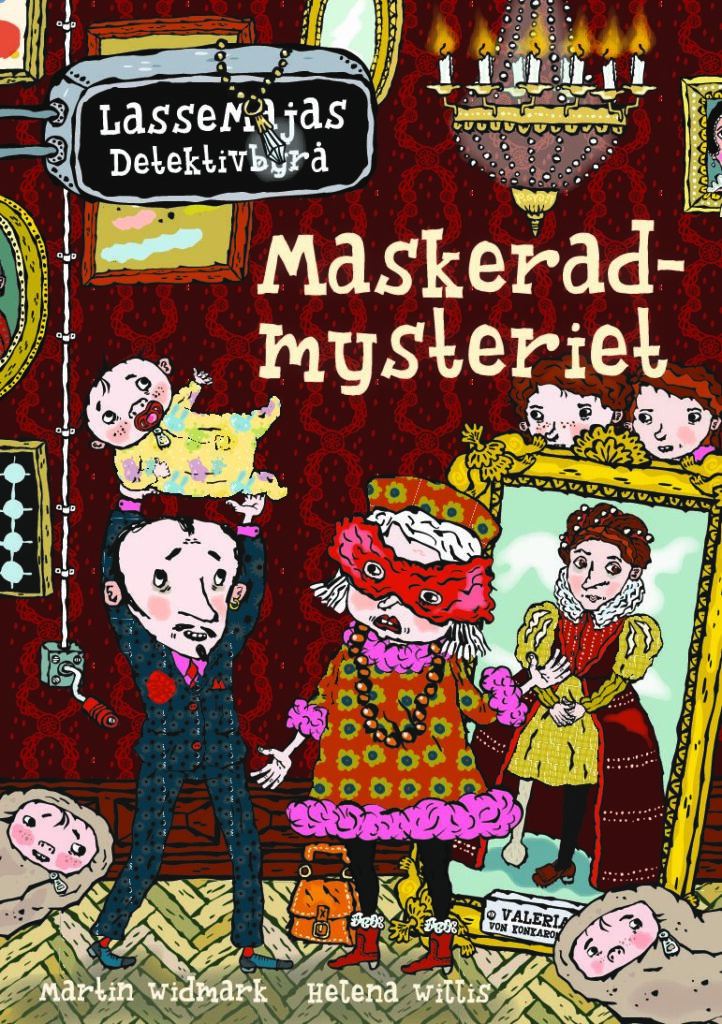 Maskeradmysteriet
The Masquerade Mystery
The JerryMaya Detective Agency #31
Welcome to the masquerade! In this mystery, the people of Valleby have dressed to their teeth in their wackiest costumes for the celebration of Valleby's founder, Valeria Von Konkarongen. But in the middle of the party, Valleby's newest residents, the super-wealthy Petersén couple, lose a priceless necklace. The questions stack up. Will Jerry and Maya be able to unveil the ingenious game that lies behind the necklace's disappearance? How will Dino and Sara's new baby Pjär be received? And where did Valeria von Konkarongen's wooden leg go?
Martin Widmark and Helena Willis' bestselling The JerryMaya Detective Agency series has sold over 12 million copies worldwide. Meet Jerry and Maya, who runs a small detective agency together, in a series of puzzling mysteries for primary school readers. The stories are set in and around the small town of Valleby, and have a rich gallery of characters to be captivated by on the exciting road to solving the mystery.
The Masquerade Mystery is the thirty-first installment in the series with Jerry and Maya.
Awards
Shortlisted for the Storytel Awards

(Best Children's) Sweden
2023

The Adlibris Award

(Best Children's 6-12) Sweden
2022
Close award list
Author

Martin Widmark

Published

2022

Genre

Pages

128

Reading material

Swedish edition

Rights sold

China, Booky (Simplified Chinese)

Estonia, Egmont Estonia

Finland, Tammi

Germany, Verlag Ueberreuter

Norway, Cappelen Damm

Poland, Wydawnictwo Zakamarki

Sweden, Bonnier Carlsen