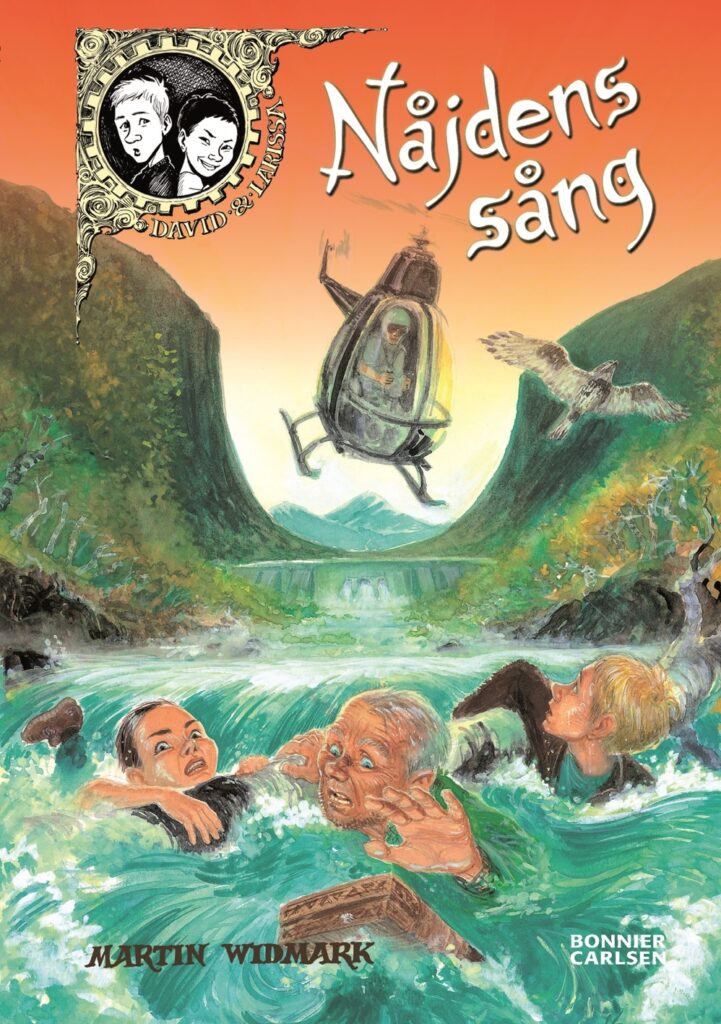 Nåjdens sång
The Song of the Wise One
David & Larissa #4
In this fourth book David and Larissa are on their summer holidays from school. Larissa is staying with her relatives in Russia, and David is missing her terribly. At the same time, strange things are happening in the mountains of Lapland: a mining company is prospecting for uranium on grazing land used by the Same people for their reindeer, and an old Same friend of David's family, Johan, tells him that his son came off the road in peculiar circumstances when he was transporting a sample from the drilling process. When David finally meets up with Larissa after several weeks of longing to see her, a mountain buzzard screeches anxiously high above his head. And as they are walking home through the town while David tells her about Johan's letter, the bird follows them, still screeching.
"I think that bird is trying to tell us something," says Larissa. "Shall we go up to Lapland to see Johan, you and I? We've still got two weeks of our holiday left."
David & Larissa is a series of books by the highly successful author Martin Widmark, with a scientific element, aimed at a slightly older age group. The main characters are drawn into adventures which bring them up against existential questions about life, death, growing older, time, morality, and the possibilities opened up by the latest DNA technology. Skilful and versatile illustrator Katarina Strömgård has produced the expressive illustrations which perfectly capture the characters and their surroundings.
Author

Martin Widmark

Published

2008

Genre

Pages

176

Reading material

Swedish edition

Rights sold

Poland, Wydawnictwo Zakamarki

Sweden, Bonnier Carlsen