Anne Holt
Anne Holt (b. 1958) is one of Scandinavia's most successful crime writers with 7 million copies sold around the world. Holt is a former Minister of Justice, Police Attorney, lawyer running her own firm, journalist, and TV news editor and anchor. Her novels are intelligent, accessible and suspenseful, with engaging and intriguing protagonists. Tight-knit crime plots are paired with a focus on relational drama. Anne Holt is the author of two extremely successful crime series: the Inger Johanne Vik series (five installments) and the Hanne Wilhelmsen series (nine installments to date).
Links
Bibliography
Hanne Wilhelmsen
Dr. Sara Zuckerman
Inger Johanne Vik
May-Britt & March-Britt
Related news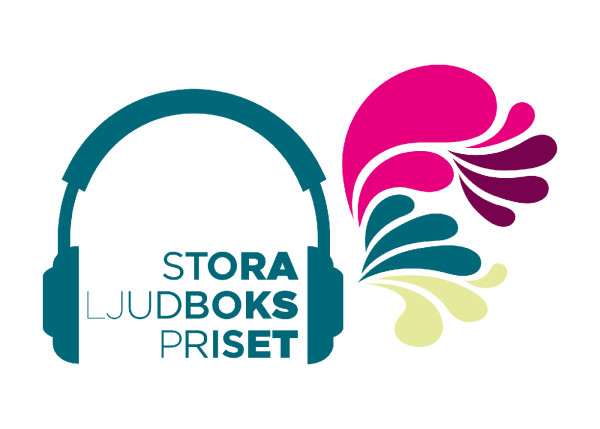 The Grand Audiobook Prize 2016
Lars Kepler's The Rabbit Hunter, Roslund & Hellström's Three Minutes, Kristina Ohlsson's Blighted Souls, Anne Holt's Offline, and Leif GW Persson's Can One Die Twice? have all been shortlisted for the Swedish book award The Grand Audiobook Prize in the Suspense category.
Real American Jeans by Jan Guillou is shortlisted in the Literary Fiction category and Kristina Ohlsson's The Mystery of Hester Hill is shortlisted in the Children's Books category.
The winners of The Grand Audiobook Prize will be crowned in March 2017 at an award gala in Stockholm. To vote for your favorite author and audiobook, click "Read more" below.
Read more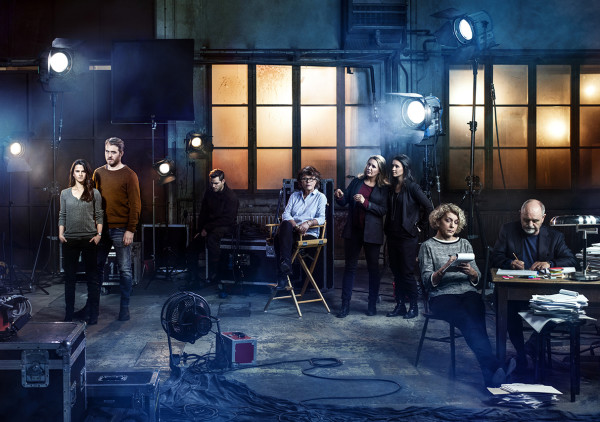 'Modus' premieres in the UK
Modus, the hit Swedish TV series based on Anne Holt's Inger Johanne Vik novels, and primarily its fourth installment Fear Not, premiered on BBC4 in the UK this Saturday. The series, which became the most successful Scandinavian TV series to air on the Swedish channel TV4 in 25 years, will run on Saturday evenings through December 17th.
Please click "Read more" below to read an article in The Guardian about Modus.
Read more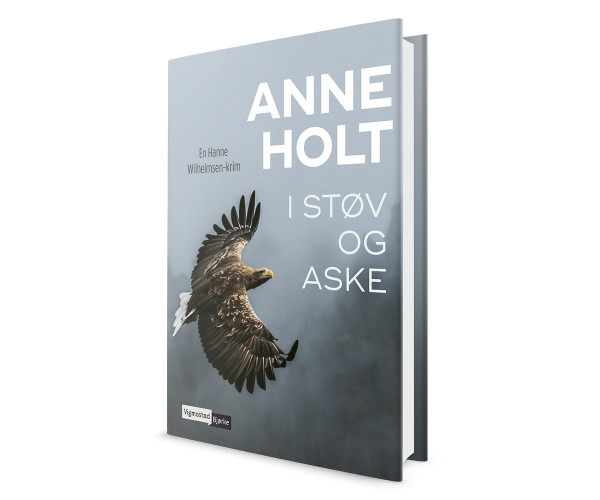 'In Dust and Ashes' published in Norway
In 2001, three year old Dina is killed in a tragic car accident. Not long thereafter Dina's mother dies under mysterious circumstances, and Dina's father Jonas is convicted of her murder.
In 2016, the cold case ends up on the desk of Detective Henrik Holme, who tries to convince his mentor Hanne Wilhelmsen that the father might have been wrongly convicted. Holme and Wilhelmsen discover that the case could be connected to the suicide of an eccentric blogger as well as the kidnapping of the grandson of a EuroJackpot millionaire.
In Dust and Ashes is the tenth and final installment in Anne Holt's successful series featuring Police Detective Hanne Wilhelmsen.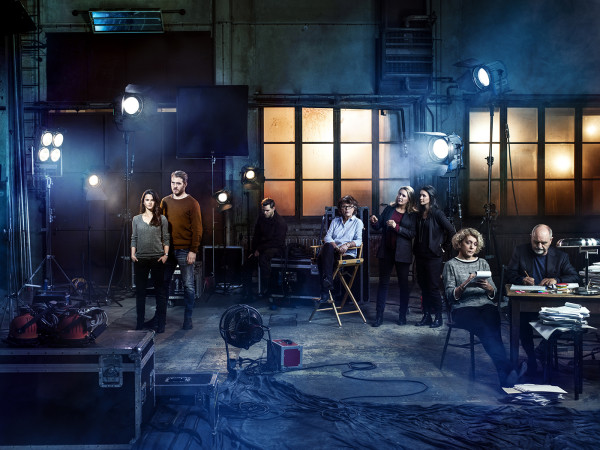 'Modus' nominated for Kristallen
Modus, the acclaimed TV-series based on Anne Holt's hit crime novels about Inger Johanne Vik, and primarily the fourth installment Fear Not, is nominated for the prestigious Swedish TV award Kristallen (the Swedish Emmy-award). The Kristallen Gala will take place on September 4th in Stockholm and is broadcasted live.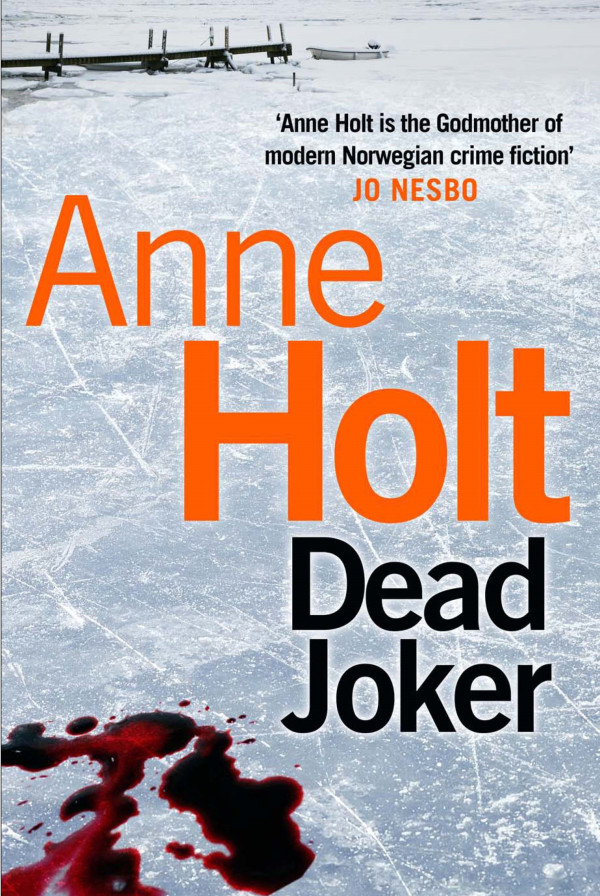 Anne Holt's 'Dead Joker' on The Guardian's 'Best Crime and Thriller Books of 2015'
Anne Holt's Dead Joker, the fifth installment in the Hanne Wilhelmsen series, has been selected as one of the best crime and thriller novels of 2015 according to The Guardian, who called it the past year's "Nordic star".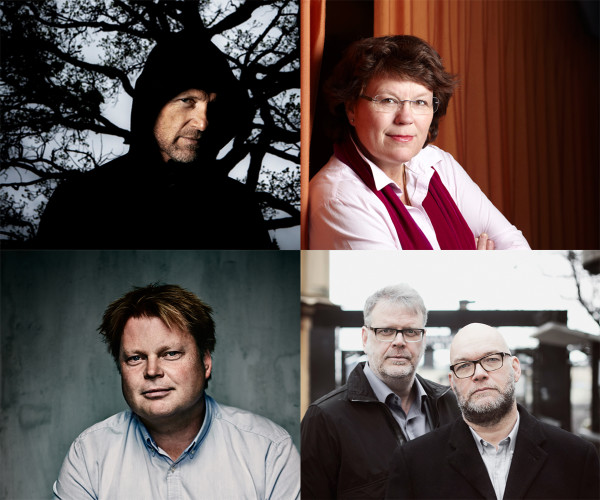 Best Crime Novels of 2015 according to Dagens Nyheter
Dagens Nyheter, the most prestigious newspaper in Sweden, has listed the best crime novels of 2015. Among the 30 Swedish and international titles are Jo Nesbø's Blood on Snow, Anne Holt and Even Holt's Sudden Death, Hjorth & Rosenfeldt's Those Who Failed and Jørn Lier Horst's The Caveman.

'Modus' renewed for second season
Swedish TV4 has announced that the channel has ordered a second season of its hit TV-series Modus. Based on Anne Holt's novels about Inger Johanne Vik, Modus has been a success among viewers and critics alike, on average reaching 1.039 million viewers per episode. In addition to this, hundreds of thousands of viewers have been following the series on TV4's online streaming service. With its extraordinary ratings, Modus is the most successful Scandinavian TV series to have been aired on TV4 in 25 years.
Anne Holt says: "I am both proud and happy that Modus will continue for another season. As an author, it has been a pleasure to see ones universe treated as elegantly and professionally in the adaptation from book to TV, and I look forward to a continued collaboration with TV4 and Miso Film."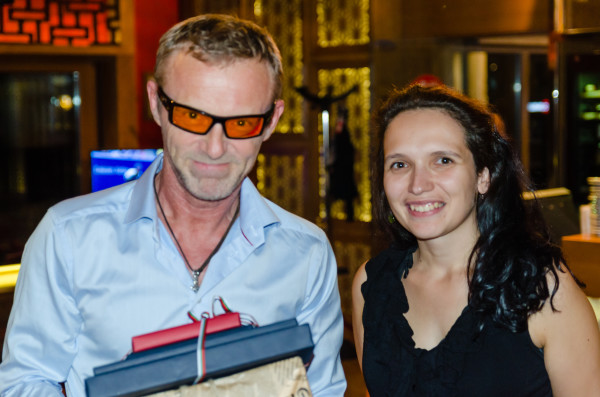 NORLA's Translator's Award 2015 to Eva Kaneva
It has just been announced that Jo Nesbo's and Anne Holt's Bulgarian translator Eva Kaneva has been awarded NORLA's Translator's Award 2015. Eva Kaneva was born in Bulgaria in 1985 and has a Master's degree in translation and Nordic literature from the University of Sofia. Kaneva has achieved recognition as a talented young translator into Bulgarian. She has experience with translations of a range of different texts and the breadth of her professional expertise finds reflection in the diversity of authors and periods represented by the works she has translated.
Read more
More than a million viewers watched the 'Modus' premiere
The first episode of the TV-series Modus based on Anne Holt's novels about Inger Johanne Vik, primarily Fear Not aka Modus (Inger Johanne Vik #4), was watched by a mind-blowing total of 1,22 million viewers last night. Swedish newspaper Expressen says: "This is by far the best Swedish drama series that TV4 has broadcasted during its 25 years of existence."
Read more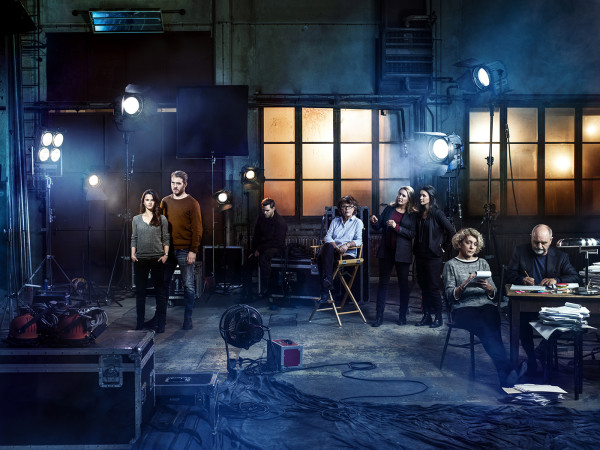 'Modus' premieres in Sweden
On Wednesday 23rd September at 9pm, TV4's Modus premieres in Sweden! Produced by Miso Film, Modus is an eight episode long TV-series based on Anne Holt's novels about Inger Johanne Vik, primarily Fear Not, aka Modus (Inger Johanne Vik #4). Modus is TV4's most ambitious and costly TV drama to date.
Created and written by three-time Emmy award winning duo Mai Brostrøm and Peter Thorsboe (Unit One, The Eagle, Protectors, The Team), the series is directed by acclaimed Lisa Siwe (The Bridge, Glowing Stars). Inger Johanne Vik is played by Melinda Kinnaman (My Life as a Dog) and Yngvar Stubø is portrayed by Henrik Norlén (Hotell).
To watch the trailer with English subtitles, click here.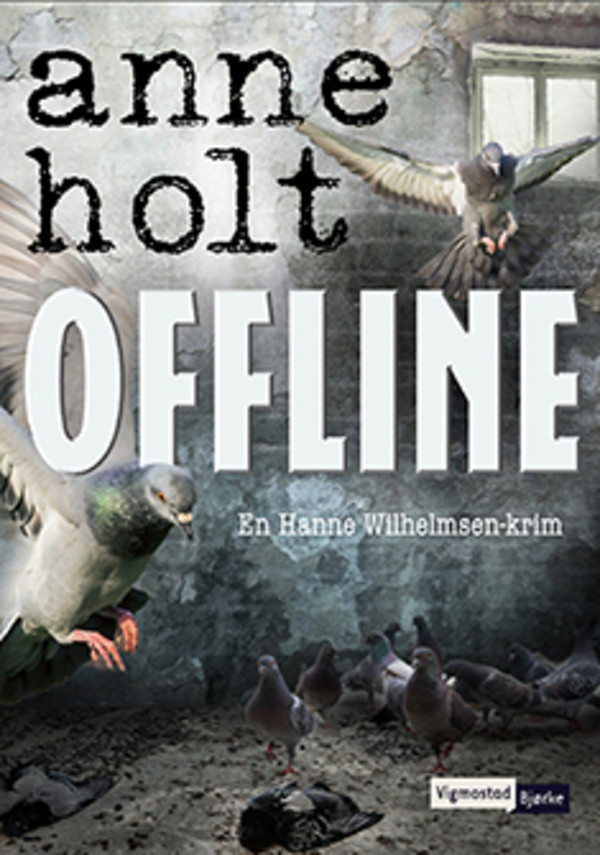 'Offline' published in Norway
A bomb goes off in the Islamic Council's building in Oslo, killing several of the Council's members. The Police and Security Service suspect an Islamist organization to be behind the attack; a feeling that only grows stronger when yet another, bigger explosion rocks the capital.
Offline is the ninth and penultimate book in Anne Holt's series about Hanne Wilhelmsen.
Watch the teaser for TV4's upcoming TV-series 'Modus'
Here is a first look at the upcoming must-see TV-series Modus. Based on the novel Fear Not by Anne Holt and produced by Miso Film, the spine-chilling series is set to air on TV4 this fall. Modus, directed by Lisa Siwe (The Bridge), will follow criminal psychologist Inger Johanne Vik and her young daughter, the witness of a murder. The star-studded cast will include Melinda Kinnaman – to play the protagonist Vik – Johan Widerberg and Henrik Norlén, to name just a few.