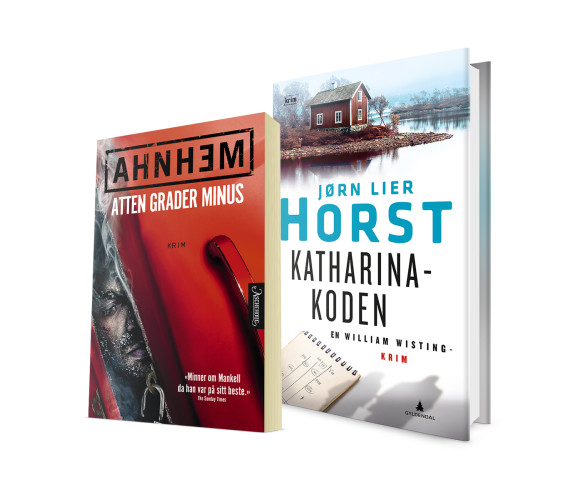 Stefan Ahnhem and Jørn Lier Horst No. 1 and No. 3 in Norway
Stefan Ahnhem's Eighteen Below Zero doesn't budge from its No. 1 spot on the official Norwegian bestseller list for paperback fiction this week. The third novel in Ahnhem's Fabian Risk series, Eighteen Below Zero has now occupied the top spot for seven consecutive weeks.
The Katharina Code makes yet another appearance at the top as well, returning to the hardcover fiction list at No. 3. The Katharina Code is the first installment in Jørn Lier Horst's compelling new crime fiction series, the Cold Case Quartet.