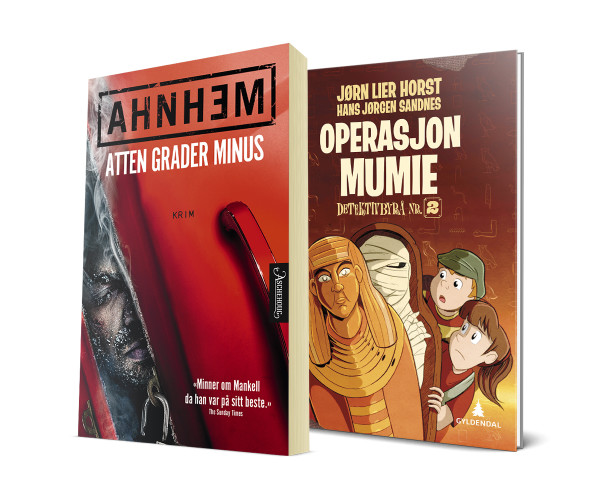 'Eighteen Below Zero' and 'Operation Mummy' No. 1 and No. 4 in Norway
Eighteen Below Zero, Stefan Ahnhem's third Fabian Risk novel, is No. 1 also this week on the official Norwegian bestseller list for paperback novels.
Operation Mummy meanwhile comes in at No. 4 on the official bestseller list for fiction, all genres. Operation Mummy is the twelfth installment in Jørn Lier Horst & Hans Jørgen Sandnes' Detective Agency No. 2 series.