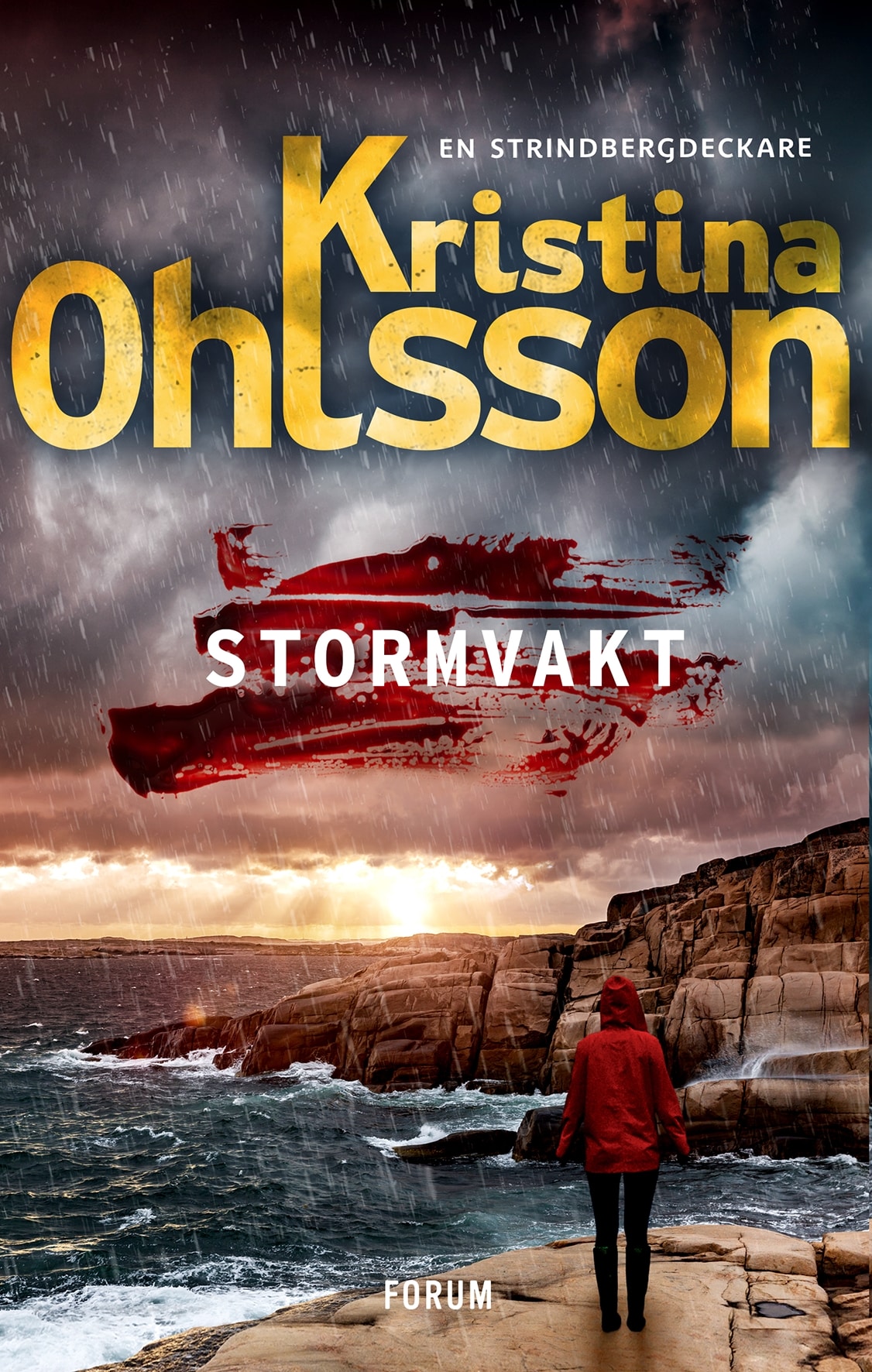 Stormvakt
Storm Watch
August Strindberg #1
From the No. 1 bestselling author Kristina Ohlsson comes a new crime series set on the Swedish west coast. Mystery and atmosphere combine as the salty sea winds greet a newcomer to the community: August Strindberg.
August arrives in Hovenäset on the very same night that a local teacher, Agnes, disappears. August has just left a lucrative career in finance, and the big city, behind him. All for the sake of realizing his long-held dream: to open an antiques store. Finally he'll get to do what he's always loved, and in a place he's longed to return to.
But the idyllic little community of Hovenäset has been shaken to its core by the disappearance of one of its most loved members. The police, with the empathetic and driven Maria Martinsson at the fore, search for her day and night. But as the days stack up, the hope of finding Agnes alive dwindles. What really happened to her? And why can't August shake the uncomfortable feeling that he holds the key to solving the mystery?
Awards
Shortlisted for the Storytel Awards

(Best Suspense) Sweden
2020

Shortlisted for the Swedish Academy of Crime Writers' Award

(Best Swedish Crime Novel) Sweden
2020
Close award list
Reviews
"The prolific Kristin Ohlsson's new crime series about former Stockholmer August Strindberg is pervaded by a love for Kungshamn and Bohuslän. The first installment, Storm Watch, is both smart and suspenseful, a masterful piece of craftsmanship with sympathetic characters."

"[The novel] is brilliantly told in a light, almost feelgood-esque tone, despite the difficult relations and old secrets that it deals with. Storm Watch is of course nominated for the Swedish Crime Novel of the Year award."

"Kristina Ohlsson's style is in many ways recognizable in Storm Watch; she's skilled at building the suspense, creating an atmosphere, and depicting people and milieus in a credible manner. But there's also something new and refreshing here, and it's not just the salty ocean winds. This Strindberg crime novel is just that more fun and lighthearted than the author's previous books – which I mean in a good way. Because it's at the same time a thrilling and unsettling plot where a woman's disappearance affects the entirety of a small community […]."

"Storm Watch is an enticing read that mixes a cozy setting with not only a largely sympathetic cast of characters, but horrific crimes. That Kristina Ohlsson has a special fondness for the west coast is clear to see – the novel smells of seaweed and the ocean, possessing an appealing mix of rain and sunshine. /…/ Kristina Ohlsson has an impressive ability to succeed no matter what she sets out to do."

"A [novel] that's hard to put down – a real bullseye with extra everything. /…/ This is hands down the best crime novel I've read this year."

"When Kristina Ohlsson now starts her third series for adult readers, she reverses the formula. She tells this suspenseful story in a straight-forward manner without unnecessary frills. In that way she also succeeds in preserving the suspense throughout the novel. There are few dramatic action sequences, but they aren't needed either. The investigation itself and the mystery are enough to make your spine tingle. /…/ All of this Kristina Ohlsson writes with such a deft pen that I start to question all the labyrinthine crime plots I've read. It doesn't have to be any more complicated than this."

"In Storm Watch, Kristina Ohlsson insightfully writes about domestic violence, forbidden love, adultery, and haunting events of the past."
Author

Kristina Ohlsson

Published

2020

Genre

Pages

350

Reading material

Swedish edition

English translation

Rights sold

Czech Republic, Zlin

Denmark, Modtryk

Finland, WSOY

Germany, Blanvalet

Greece, Patakis

Hungary, Animus

Italy, Salani

Lithuania, LWU Publishers

Netherlands, House of Books

Norway, Gyldendal

Serbia, Vulkan

Sweden, Forum

Film rights sold

Sweden, Jarowskij