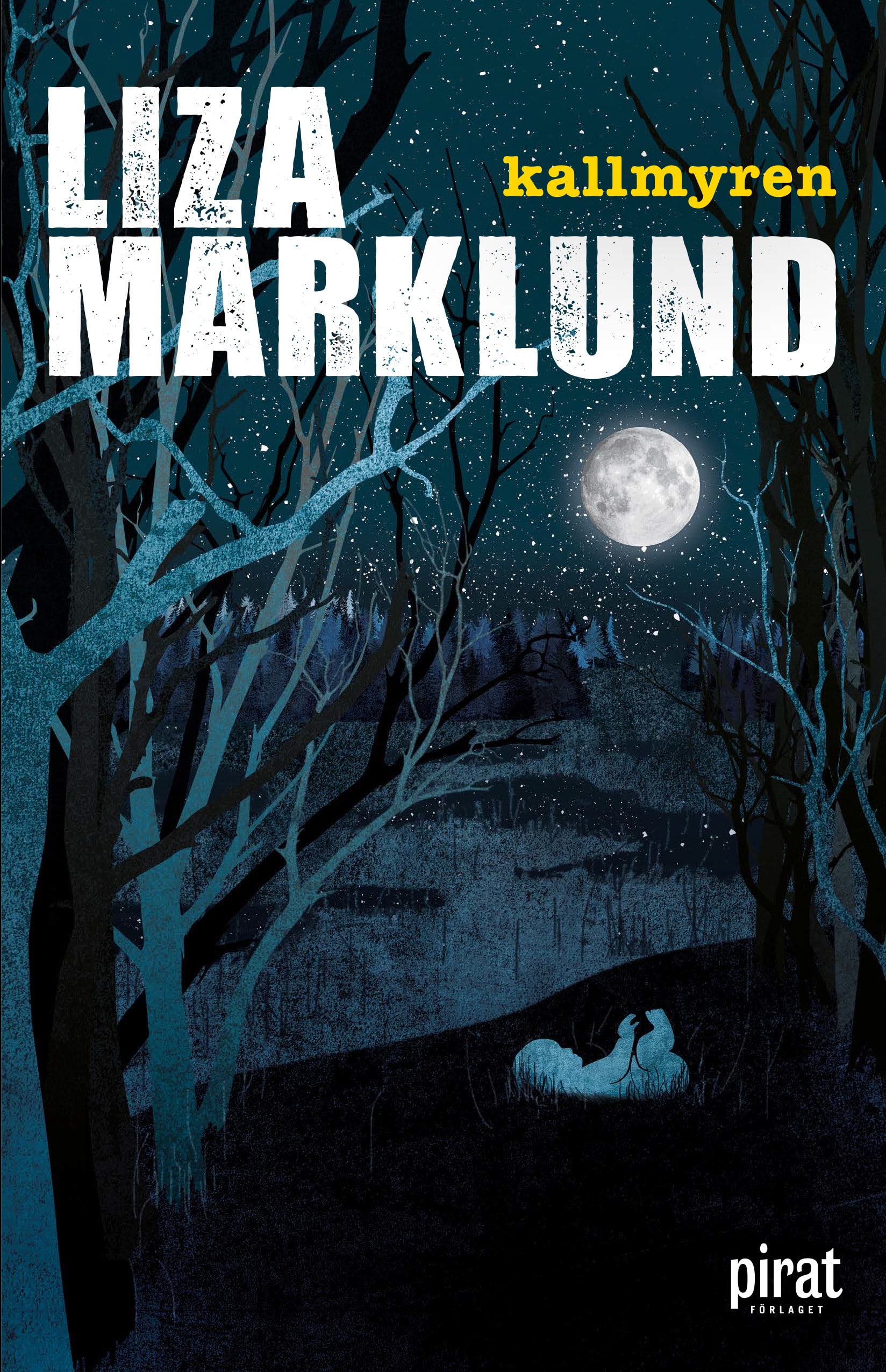 Kallmyren
The Mire
The Polar Circle Trilogy #2
Stenträsk, 1990
A note left on the kitchen table.
Love, I've gone to pick some cloudberries. Gotta get out of the apartment. Markus is at Karin's.
And then the star at the bottom right corner, the one that looked like the scar from her c-section. Helena's signature.
Darkness fell, but Helena and the baby never came home.
It was the sound of the insects that guided the rescue team, the dull hum of thousands of blood-sucking mosquitoes.
The baby girl had since long stopped screaming. Ants crawled in and out of her mouth. They took her for dead, everything else seemed inconceivable, but when dog handler Petterson lifted her up, she let out a tiny whimper. The child survived, but not Helena. She was and remained missing. Her body was never recovered. She was never heard from again. The cold mire became her grave.
Wiking Stormberg never got over the loss of his wife. He lived only for his children and his job at the Stenträsk police force, and became obsessed with mires.
Decades pass by. Half a life.
But then one Friday afternoon, in August 2020, a letter lands in the mailbox of Markus, Wiking and Helena's son. A threat, or perhaps a warning, written in Helena's handwriting and signed with her symbol: the star.
Wiking must ask himself if he's going crazy, if he's seeing ghosts, or if some external force is threatening him and his family – and if so, who or what.
The Mire is a standalone sequel to The Polar Circle, Liza Marklund's critically acclaimed and best-selling return to the crime genre.
Awards
Shortlisted for the Storytel Awards

(Best Suspense) Sweden
2023

Shortlisted for the Mofibo Awards

(Best Translated Fiction of the Year) Denmark
2023

Shortlisted for the Adlibris Awards

(Best Crime Fiction) Sweden
2022
Close award list
Reviews
"[Liza Marklund] convinces and surprises. /…/ A crime novel that oozes with storytelling joy and excess. /…/ Marklund has once again written an absorbing story. /…/ The Mire is not only a really good crime novel, the book also shows that Marklund is a superb storyteller."

"Now this is [Liza Marklund] at her very best. /…/ A great suspense novel. /…/ A new highlight in the authorship."

"[Marklund] shows what she's really capable of. /…/ In [The Mire], Marklund has utilized all her experience from previous crime novels. She has combined it with the ambition that she daringly displayed in her last two novels, and she succeeds in creating an atmosphere of suspense and sympathy – everything a crime reader can ask for."

"Marklund once again proves that she's a solid crime novel craftsman."

"[The Mire] is immensely suspenseful and Liza Marklund is both stylistically and dramatically skilled as she interweaves a completely unexpected backstory."

"[Liza Marklund's] return to crime fiction with The Polar Circle was hailed by a unanimous body of critics. Now comes the standalone sequel and she actually manages to outdo herself. The Mire is an immersive novel where we get to reacquaint ourselves with Wiking Stormberg, chief of police in Stenträsk, a small town in Norrbotten – a landscape Liza Marklund has known since childhood. She has created a breathtakingly suspenseful story around him."

"An ingenious plot with many surprises, Liza Marklund is a brilliant storyteller."

"In an utterly immersive way, Liza Marklund manages to tell a lot with few words and in a tone that vibrates with sadness, loss and contemplation about how life could have been completely different. Without a doubt, this is the best crime novel of the summer."

"Liza Marklund goes from strength to strength."

"Well-written and gripping."

"Liza Marklund moves with ease between the bleak Stockholm winter and the crisp cold of the Swedish far north, between rural Älvsbyn and the multimillion-dollar villas in Mälarhöjden, whilst in passing observing the shifts occurring out in the world and the signs of the times. Her writing is more effective than ever. /…/ The Mire convinces me that I don't have to go around missing Annika Bengtzon anymore."

"Intense thrills and mystery with Liza Marklund in top form!"

"Sweden's (true) queen of crime, Liza Marklund, is back."
Author

Liza Marklund

Published

2022

Genre

Pages

369

Reading material

Swedish edition

English translation

Rights sold

Denmark, People's

Estonia, Pegasus

Finland, Otava

Hungary, Animus

Iceland, Ugla

Italy, Marsilio

Lithuania, Lectio Divina

Netherlands, De Geus

Norway, Cappelen Damm

Poland, Czarna Owca

Romania, Trei

Russia, Gorodets

Sweden, Piratförlaget