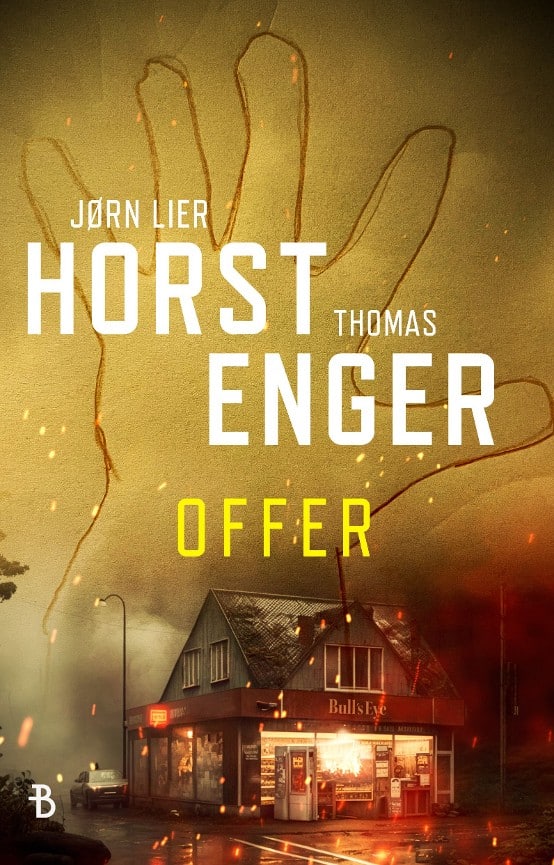 Offer
Victim
Blix & Ramm #5
Two years ago, Alexander Blix was the lead investigator in a missing person's case where a young mother, Elisabeth Eie, had been kidnapped. The case came to a standstill when Blix's own daughter was killed and he was arrested for avenging her. Now Blix is a free man once more. And the one who took Elisabeth Eie's life has found him, leaving evidence of her murder in Blix's mailbox.
The police are unwilling to accept Blix's help. Even if Blix was acquitted of his crime, his career in law enforcement is over. But Eie's murderer continues to lead Blix to his new victims, simultaneously making it clear that he knows details from Blix's private life that the former investigator has never shared with anyone.
Meanwhile, journalist Emma Ramm has been contacted by a teenage girl called Carmen. Carmen's stepfather has been arrested on suspicion of killing a childhood friend. But – there is no body. Nor are there any other suspects.
Blix and Ramm can only rely on each other. When Blix's fingerprints are found on a child's drawing at a crime scene, the present comes uncomfortably close to the past. A past where a victim has found their very own form of therapy.
Reviews
"Tightly plotted and suspenseful. /…/ Most of all, there is a heat and passion in this novel that I haven't felt before."

"Without a doubt the most bone-chilling, pitch black and intense Alexander Blix and Emma Ramm-crime novel to date, but at the same time the one with the greatest personal touch. This is the real deal signed two of Norway's greatest crime writers, and a true reader's experience that is rarely seen in Norwegian suspense. Victim is the fifth installment, and the most vibrant; the one that has left the greatest impression with me as a reader. It's worthy of a Riverton-nomination, as the impressions here are abundant. /…/ The plot is tight and unbelievably good, we're talking the hottest crime novel from Horst and Enger's multi-year authorship. I sincerely hope this isn't the last installment from duo Horst and Enger, as they keep surprising as a team."

"An important aspects is that I, reading this author duo for the first time, acknowledge that I thoroughly come to like the characters. They come across as full-blooded figures, whilst the dialogue is also on point. The characters talk and think in credible ways. (…) The novel works in other ways as a crime novel, but also in terms of diving in at the series' fifth installment. /…/ With Enger and Lier Horst, the sum of one plus one equals greater than two. /…/ Jørn Lier Horst and Thomas Enger have delivered an entertaining and well-written suspense novel."
Author

Jørn Lier Horst & Thomas Enger

Published

2023

Genre

Pages

427

Reading material

Norwegian edition

Rights sold

Czech Republic, Zlin

Denmark, Modtryk

Germany, Blanvalet

Netherlands, Bruna

Norway, Bonnier Norsk

Poland, Smak Slowa

Slovakia, Premedia

Sweden, Wahlström & Widstrand

UK, Orenda Books (World English)