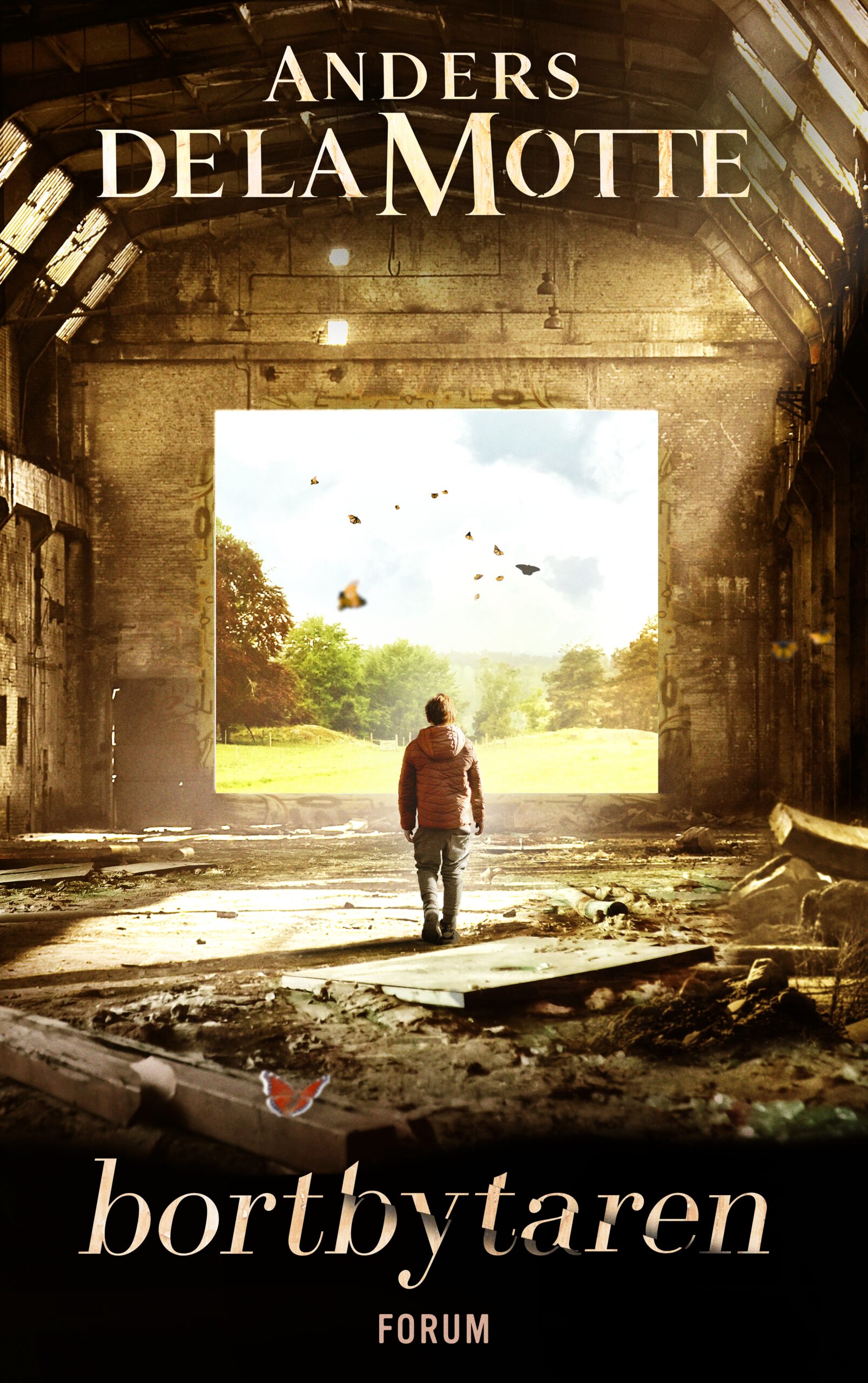 Bortbytaren
The Mountain King
The Leo Asker Series #1
Detective inspector Leonore Asker seems to have the leading position of Malmö's Major Crime Division within reach. However, in the middle of a high-profile kidnapping case, management chooses to "promote" her to head of the so-called Department of Lost Souls, a unit for odd cases situated in the basement of the police station.
Despite the humiliation, Asker is drawn into one of the peculiar cases. Someone is placing small ominous figures in a model train scenery and one of them turns out to represent the kidnapped woman.
The case's connections to abandoned places causes Asker to contact Martin Hill, lecturer in architecture with a strong interest in urban exploration. Soon Asker and Hill suspect that beyond the seemingly banal lurks an unusual kind of evil.
The Mountain King is the first installment in the Leo Asker series.
"An incredibly captivating suspense novel."
–Jørn Lier Horst
Awards
Shortlisted for the Storytel Awards

(Best Suspense) Sweden
2023

Shortlisted for the Swedish Academy of Crime Writers' Award

(Best Crime Novel of the Year) Sweden
2022
Close award list
Reviews
"The Mountain King is a real page-turner and Anders de la Motte truly succeeds in creating great suspense."

"You should never expect Anders de la Motte limiting himself to the same writing style. First he wrote clever internet thrillers, then a pair of Stockholm-noir detective stories, and most recently a quartet of skilled small town suspense novels. And he always excels!"

"The Mountain King is delightful reading. The joy in telling stories is apparent in the linguistic expression, where you can find many gemstones /…/ At the same time, humor and linguistic finesse never take the upper hand – there is always tension and a riddle you cannot wait to hear the answer to. /…/ Crime readings of this kind are rare!"

"[Anders] de la Motte enthusiastically describes his odd characters in a talkative, pedagogical, and linguistically flawless prose. /…/ The Mountain King is an entertaining crime novel, far from any pretensions to realism, with great care for characters and environments."

"The novel is nicely executed and well-written with a satisfying flow, and the writer has a sense of both social and psychological dynamics. "

"La Motte creates characters who are easy to identify with. Leo [Asker] is an interesting person, as are her new colleagues and the architect Martin Hill whom she brings with her into the investigation. Urban Exploration is an underlying and exciting theme. /…/ It is a fast-paced narrative, and this applies especially to the dramatic finale which takes place in the dark, deep in the mountains. There are still some loose ends after one has finished the book, which leaves a lot to look forward to in the next book."

"Anders de la Motte creates an extremely elegant serial killer-plot which also contains a lot of urban exploration."

"Anders de la Motte is anything but predictable as a crime writer. The Skåne Quartet had its melancholic tone with evocative tension, beautiful settings and one-of-a-kind tempo. After that, we got two entertaining cozy crime novels in the series that he writes together with Måns Nilsson – crime novels with feel-good and humor. And now, this same author has written a spine-chilling page-turner where we once again enter a new style. The ability to switch between such different kinds of detective stories is impressive, and this time he has also managed a homerun. The Mountain King grasps the reader from the first page and you have to be prepared to sacrifice a good night's sleep; this thriller is impossible to put away."

"The Mountain King beckons to be read it in one sitting. /…/ Anders de la Motte demonstrates in The Mountain King why he is one of Sweden's very best and most exciting crime writers right now. /…/ The mystery is impressively well-constructed, with elegant chapter transitions and turning points perfectly timed within the narrative, which all contributes to keep the reader deeply invested throughout its more than five hundred pages."

"Anders de la Motte writes incredibly well and with such precision. The Mountain King is a very skillfully written detective story. /…/ Well written, entertaining, and clever – it has everything. It may be the best he has written. Ever."
Author

Anders de la Motte

Published

2022

Genre

Pages

490

Reading material

Swedish edition

English translation

Rights sold

Arab World, Aser Al-Kotob

Bulgaria, Emas

Catalonia, Columna

Czech Republic, Euromedia

Denmark, Modtryk

Estonia, Varrak

Finland, Into Kustannus

Germany, Droemer

Greece, Kedros

Hungary, General Press

Italy, Neri Pozza

Japan, Fusosha

Norway, Kagge

Romania, Crime Scene Press

Serbia, Vulkan

Spain, Planeta

Sweden, Forum

Ukraine, KM Books

US, Emily Bestler Books