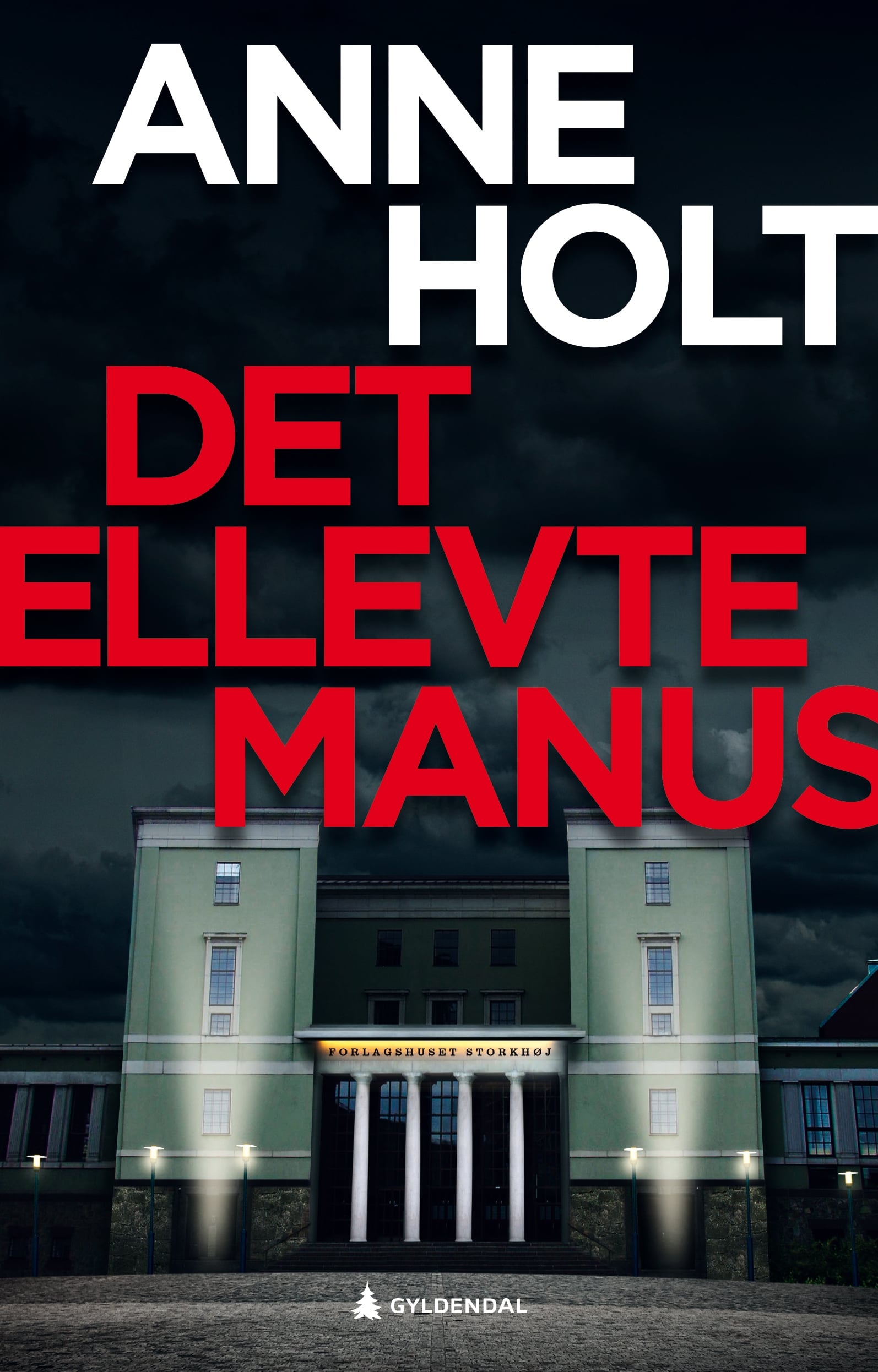 Det ellevte manus
The Eleventh Manuscript
Hanne Wilhelmsen #11
A pandemic has swept the world. Hanne Wilhelmsen, long since retired from the police force, has already lived in self-imposed exile in her apartment for years. As Norway is shut down, she finally has the chance to reclaim her empty city.
At the same time, police officer Henrik Holme is struggling with a murder case that no one seems to care too much about. A woman has been found naked in the trunk of a car. The body is intact, apart from the face which has been beaten beyond recognition. No one has reported her missing. No one knows who she is. Holme must turn to his old mentor Hanne Wilhelmsen for help.
At the biggest publishing house in Norway, the young editor Ebba Braut is only four days into her new job when the pandemic hits with full force. From her cramped home office, she is assigned the task to hunt down a very valuable lost manuscript by one of the publisher's best-selling authors. She too is forced to call on Hanne Wilhelmsen, who recently submitted her first crime novel without being especially interested in being edited.
The Eleventh Manuscript is a story about family secrets and deceit, about identity theft and fraud, about authors and the publishing industry, and about how "realistic fiction" can be life-threatening. Literally.
"The unfriendly, sometimes quite mean, Hanne Wilhelmsen is my favorite of all Anne Holt's characters and Holt is one of my favorite Norwegian writers. I have longed for both of them, so I read at a single sitting just as I always do when it comes to Holt."
– Malin Persson Giolito
Reviews
"It is no surprise that Anne Holt succeeds particularly well with all the accurate references to the publishing world, and the plot has several twists and turns."

"Holt is a reliable crime writer who knows how to create vivid characters and surroundings."

"The Eleventh Manuscript is a really joyful crime novel read. /…/ The Eleventh Manuscript may be the best thing that Holt has written in many years and the ending impressively lives up to all expectations. The summer holiday read is saved for those who have this one ahead of them."

"Dazzling Anne Holt crime fiction! Anne Holt is at her very best when she once again sets her old crime hero Hanne Wilhelmsen free. The Eleventh Manuscript is written with a sharp eye directed towards us as a society and individuals, and with a fervency that permeates the text like a pulsating nerve. /…/ The novel is written with wisdom, empathy, and insight. The title is artful and plays on the fact that this is the eleventh installment in the Hanne Wilhelmsen series. The story is smart, the characters fascinating, and each scene seems carefully plotted down to the smallest detail. Here are credible relationships and dialogues that glitter. Here, sarcasm and topicality are seamlessly woven together with hopeful and lasting depictions and beautiful and original metaphors. /…/ The Eleventh Manuscript is admittedly a crime novel, but also one of the best Norwegian fictive depictions of the Covid-19 pandemic. Holt writes insightfully and touchingly about how the year 2020 causes Oslo to "lie crouched in its own shadow," and how its inhabitants struggle with their new everyday life. The recurring theme of isolation and loneliness is addressed from several angles. Here we also see a common thread in Holt's novels: dysfunctional families. It appears as if the pandemic and the debates within the publishing industry have triggered Anne Holt's strong crime writer qualities. The Eleventh Manuscript encapsulates the spring of 2020 in Norway, managing the feat of both entertaining the reader and making you reflect and feel a bit wiser, like you have a new view on your fellow human beings by the time you've read the last word. How Anne Holt's pen sparkles this time!"

"Holt skillfully weaves together the story about the missing manuscript and the unknown female corpse, and has in addition created a new character that I hope we will meet again in new stories. We can't ask for much more than this when it comes to entertaining crime fiction."

"Absolutely entertaining."

"This novel is a true delight."

"The Eleventh Manuscript sparkles with storytelling joy."
Author

Anne Holt

Published

2021

Genre

Pages

411

Reading material

Norwegian edition

Rights sold

Denmark, Modtryk

Finland, Gummerus

Germany, Atrium

Italy, Einaudi

Norway, Gyldendal

Sweden, Piratförlaget