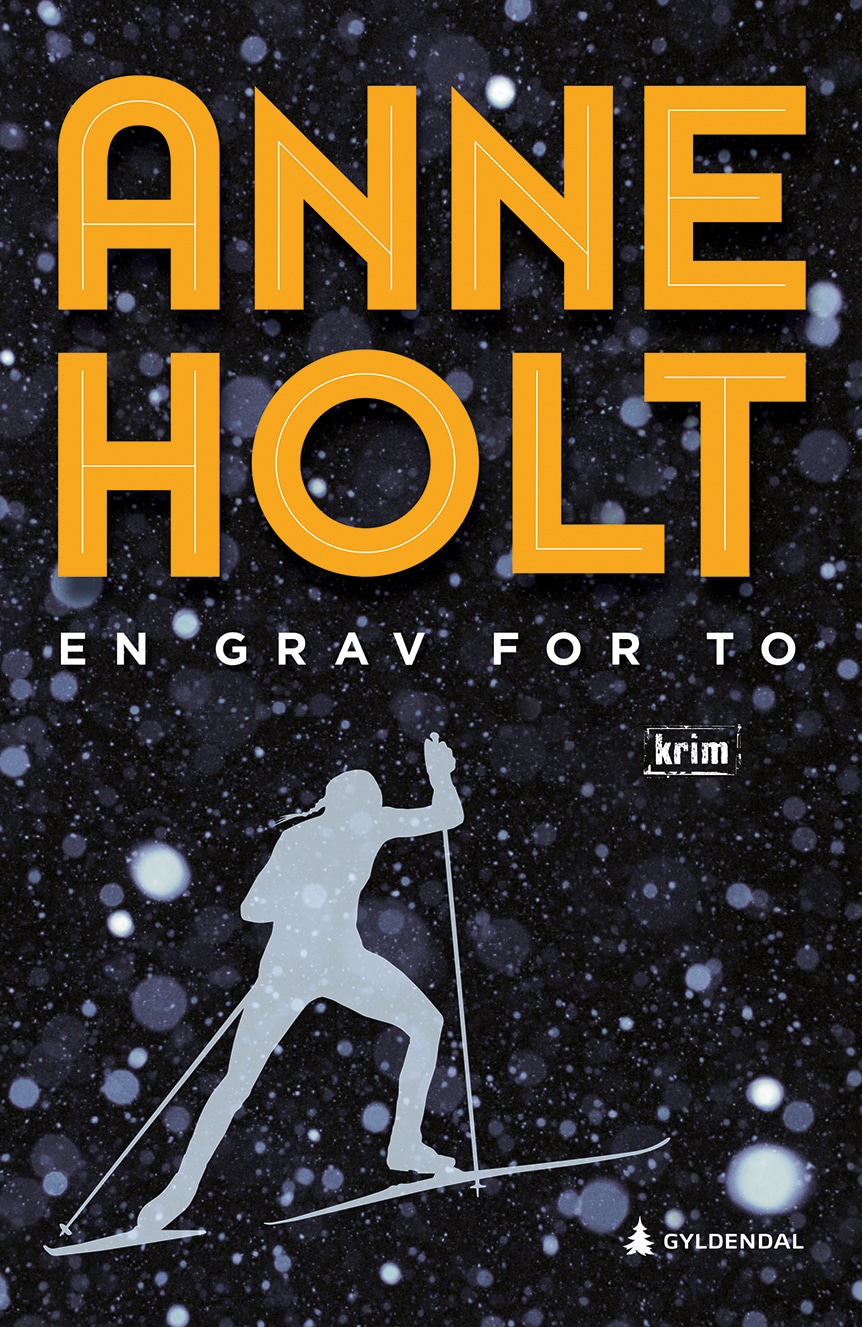 En grav for to
A Grave For Two
Selma Falck #1
Selma Falck, a former professional athlete and star lawyer, is in a deep crisis. In the blink of an eye she's been left by her husband and child and lost her job and house – and it's all her own fault. With nowhere else to go, Selma moves into a wreck of an apartment, her only companion a pedigree cat she can't stand.
On the same day that Selma moves into her new place, Hege Chin Morell – Norway's best female skier – fails a doping test. With just two months to go till the Olympic Games in Pyeongchang, the test shows that Morell has taken clostebol, a drug that could mean several years of suspension. Selma Falck is approached by Morell's wealthy father. He believes that his daughter is the victim of sabotage and offers the broke and unemployed Selma the seemingly impossible job of proving Morell's innocence before the final athlete selections are made.
Shortly thereafter, a male cross-country skier is found dead after a training accident in Maridalen. The autopsy reveals traces of the same substance as in Morell's blood. The panic that spreads in Norway's cross-country team is total. In addition to losing its two best members, the whole team is at risk of being banned from the Olympics.
Selma Falck's race against time begins. She encounters camaraderie and corruption, hidden enmity and shady connections. As she realizes that more lives are at stake, the pattern of recent crimes and ancient sins becomes undeniable.
A Grave For Two is the first installment in Anne Holt's new crime series featuring Selma Falck.
Reviews
"Selma Falck is tougher than her predecessors, she lies, steals, annoys – and enthuses."

"Holt captivates with a complex crime story as well as with insights into the Norwegian national gospel: cross-country skiing."

"Anne Holt is an energetic and clever woman with something to say on many subjects, who closely observes current political and social developments. /…/ Now there is a new investigator in the Anne Holt crime universe, a very special woman, and her name is Selma Falck."

"The grand lady of Norwegian crime fiction introduces a new heroine /…/ Entertaining"

"The main characters of the novel are described so well that you think you know them. Selma Falck is one of them, and she is a wonderful, fresh addition to the crime genre. Holt is confident in her field and prose. And she knows how to keep a tight grip on her readers."

"A Grave for Two is strikingly well-written. Anne Holt has with her main character Selma Falck created a figure that stands very strong in the story, which is vibrant and credible – and will be exciting to follow in the future."

"Anne Holt possesses the ability to construct a good murder intrigue and to weave in topical themes as well."

"An expectedly well written and suspenseful story."

"Anne Holt is a master at weaving intrigue."

"An efficiently told crime novel and there's suspense from the first until the last page."

"Anne Holt is in her best shape /…/ Holt tells us the story with perfect pace and in a very assertive way."

"Impossible to put down."

"After eighteen crime novels, Holt is one of our most professional writers and knows just how to get us readers hooked. /…/ Holt is good at timing, and at constructing magnificent and clever crime plots. /…/ This is definitely a crime novel worth reading, and I'm looking forward to the next novel featuring the eccentric duo Selma Falck and Einar Falsen."

"A Grave For Two shows a writer in complete command of how to plot out a successful crime novel. The text is meticulously composed with precise, fine details and excellent literary depictions that lend a realism and atmosphere to the different scenes. /…/ [Anne Holt] knows how to portion out hints about both characters and mysteries to keep the reader curious. She is particularly good at building the characters. /…/ [A Grave For Two] is like a vitamin shot to an authorship that never ceases to renew itself."
Author

Anne Holt

Published

2018

Genre

Pages

372

Reading material

Norwegian edition

Rights sold

Croatia, Stilus

Denmark, Modtryk

Finland, Gummerus

Germany, Atrium

Iceland, Tindur

Italy, Einaudi

Norway, Gyldendal

Sweden, Piratförlaget

UK, Corvus

Ukraine, Ranok

Film rights sold

Norway, The Oslo Company