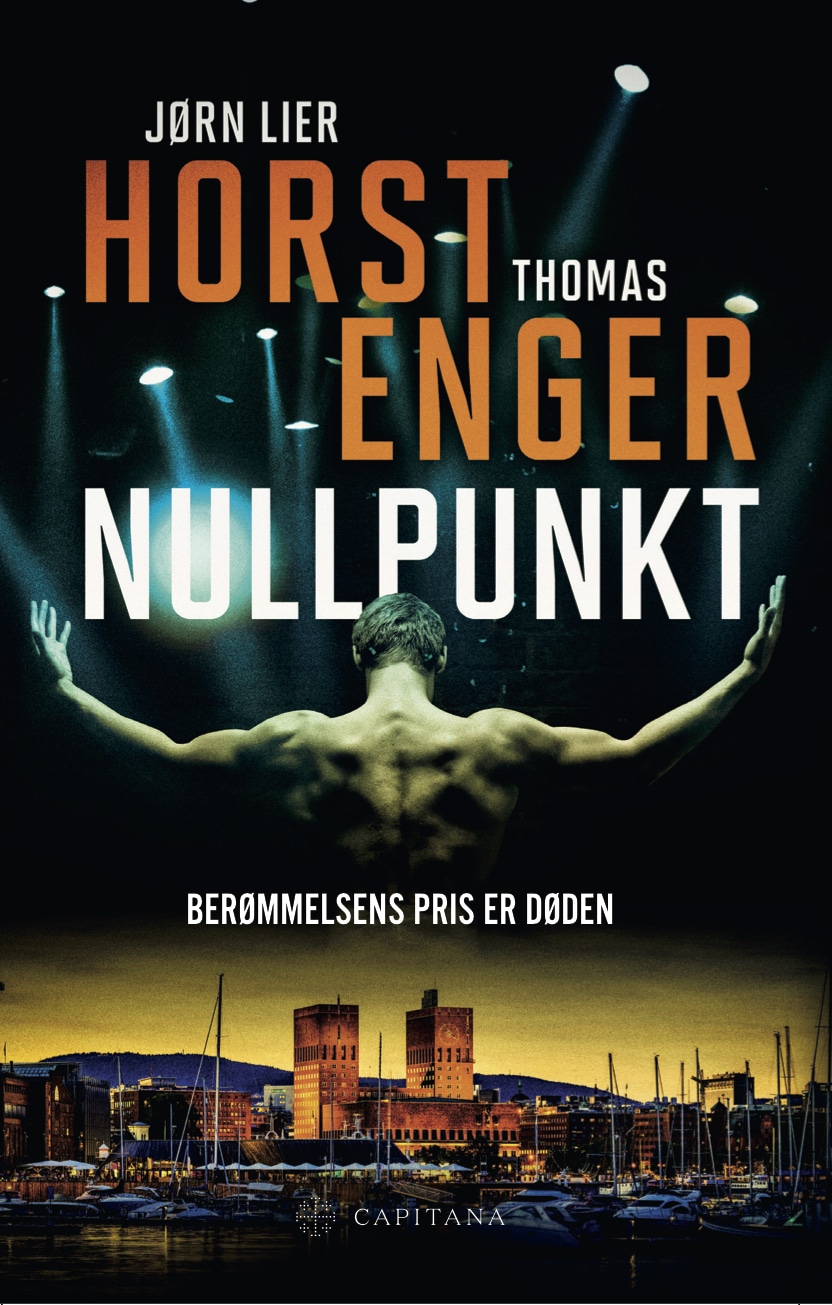 Nullpunkt
Death Deserved
Blix & Ramm #1
Oslo, 2018. Former queen of long-distance running Sonja Nordstrøm never shows at the launch of her controversial autobiography, Always No. 1. When celebrity blogger Emma Ramm goes to Nordstrøm's home later that day, she finds the door unlocked and signs of a struggle inside. A bib number – "1" – has been pinned to the television.
Police officer Alexander Blix still bears the emotional scars of a hostage situation nineteen years earlier, when he fired his gun and killed the father of a five-year-old girl. Blix is given the job of heading the missing person investigation. Traces of Nordstrøm soon show up at different locations, but the timing of the clues' appearance seems to be carefully calculated. Is it all part of a greater plan they're not yet seeing?
Circumstances force Blix and Emma to work together. Both are determined to find and stop the merciless killer with an obvious taste for the dramatic. He's hungry for attention. And he's just gotten his first taste of it…
Death Deserved is the first installment in the Blix & Ramm series.
Reviews
"[An] outstanding series launch. /…/ A devilishly complex plot, convincing red herrings, and well-rounded characters help make this a winner. Scandinavian noir fans will eagerly await the sequel."

"What happens when you put two of the most distinguished writers of Nordic noir in tandem? Death Deserved by Thomas Enger and Jorn Lier Horst suggests it was a propitious publishing move."

"Death Deserved is a polished thriller – intelligent and emotionally switched on. I wouldn't have expected anything less from the collaboration of two of Europe's finest crime writers."

"A delightfully devious serial killer thriller. /…/ Horst and Enger team up to deliver a story that draws on both of their strengths, blending Horst's knowledge of and eye for police procedure with Enger's skill at crafting engaging, endearing characters. /…/ Cleverly plotted and seriously entertaining, Death Deserved is an excellent new serial killer thriller and strong series launch. /…/ Compulsively readable. /…/ All entertainment value, this book will reward readers with a gripping, ever more complex mystery. /…/ A clever, gripping crime novel with personality, flair, and heart. "

"A thrilling first case for Blix and Ramm. But be careful: It's addictive!"

"A story full of wild twists and familiar genre ingredients. Crazy, fast-paced and definitely thrilling."

"With Thomas Enger and Jørn Lier Horst, two great Scandinavian crime writers have teamed up and created a first-class novel."

"There's an excellent momentum in the book that Jørn Lier Horst has written together with Thomas Enger. It's hard to put down. /…/ What's most striking about this collaborative work of 430 pages, is that it never, ever gets boring. There's not one dull part."

"Two of Norway's greatest crime and thriller writers have teamed up and written a high-powered, excellent crime novel. The two's teamwork is successful right from page one. Death Deserved will obviously be one of this year's best Norwegian crime novels. Horst and Enger craft a drama and a momentum throughout all 400 pages, making the book difficult to put down. It engages the reader, and you're carried from page to page. /…/ The novel holds international standard."

"[A] psychological serial killer thriller steeped in the mold of a British TV drama. [Horst & Enger] craft a summer crime novel with a break-neck pace. /…/ The transitions are elegant, the prose understated and without frills. /…/ This is, quite simply, lovely summertime entertainment that a wonderful mix of British crime and Nordic Noir."

"A successful criminal partnership. The crime fiction written in tandem by the two seasoned old foxes is a hit. /…/ [Jørn Lier Horst & Thomas Enger] tell the story well and efficiently, there's a nice momentum and a wonderful suspense level."

"Striking and thrilling. Thomas Enger and Jørn Lier Horst's crime fiction collaboration is as if custom-made for the great reading masses."

"There's breakneck action, intriguing characters and sympathetic morals in Horst and Enger's first joint opus."

"[Death Deserved] is resoundingly thrilling – and not solely thanks to the many cliff-hangers, but also because the authors know how to scatter (mis)information, making both the protagonists and us seduced readers turn our suspicions to various secondary characters. All in all, I'd like to call this novel a new high point in Norwegian crime fiction – one of this year's best as far as I'm concerned."

"To be seen, to be recognized and to be famous. Those are the themes that are treated in Death Deserved, and together they build a solid crime novel."

"A classical crime novel and a great start to an exciting partnership."

"A novel that won't be soon forgotten, both because it is well-written and thrilling, and because its theme is quite relevant and topical."

"These authors know how to construct a solidly crafted suspense narrative and a definite page turner. The chemistry between the protagonists Ramm and Blix is promising and the portrayal of Emma, in particular, delves deeper. "

"A spine-chilling story by two accomplished authors. /…/ What do you get if you take two successful Norwegian crime writers and have them collaborate? A flawless success! Now I'm just waiting to get my hands on the next installment of the Blix and Ramm series."

"A new star duo crafts a page-turner. /…/ Both [Jørn Lier Horst and Thomas Enger] are well established in their own right, and can be said to belong to the crème de la crème of Nordic crime writers. Sure enough, [the plot] is unconventional. But it's likewise thoroughly thrilling, and has a rare and somewhat unlikely duo of problem solvers as its protagonists, the seasoned police Alexander Blix and the young news blogger Emma Ramm. The authors are experienced enough to know what grabs the reader, and employ every trick in the book. But they do so with finesse and good humor."

"Death Deserved is a wonderful highlight."
Author

Jørn Lier Horst & Thomas Enger

Published

2018

Genre

Pages

430

Reading material

Norwegian edition

English translation

Rights sold

Arab World, Al Arabi

Croatia, Fokus

Czech Republic, Zlin

Denmark, Modtryk

Estonia, Varrak

Finland, Otava

France, Gallimard

Germany, Blanvalet

Greece, Dioptra

Israel, Ivrit

Lithuania, Baltos Lankos

Netherlands, Bruna

Norway, Bonnier Norsk

Poland, Smak Slowa

Portugal, Dom Quixote

Slovakia, Premedia

Sweden, Wahlström & Widstrand

UK, Orenda Books (World English)