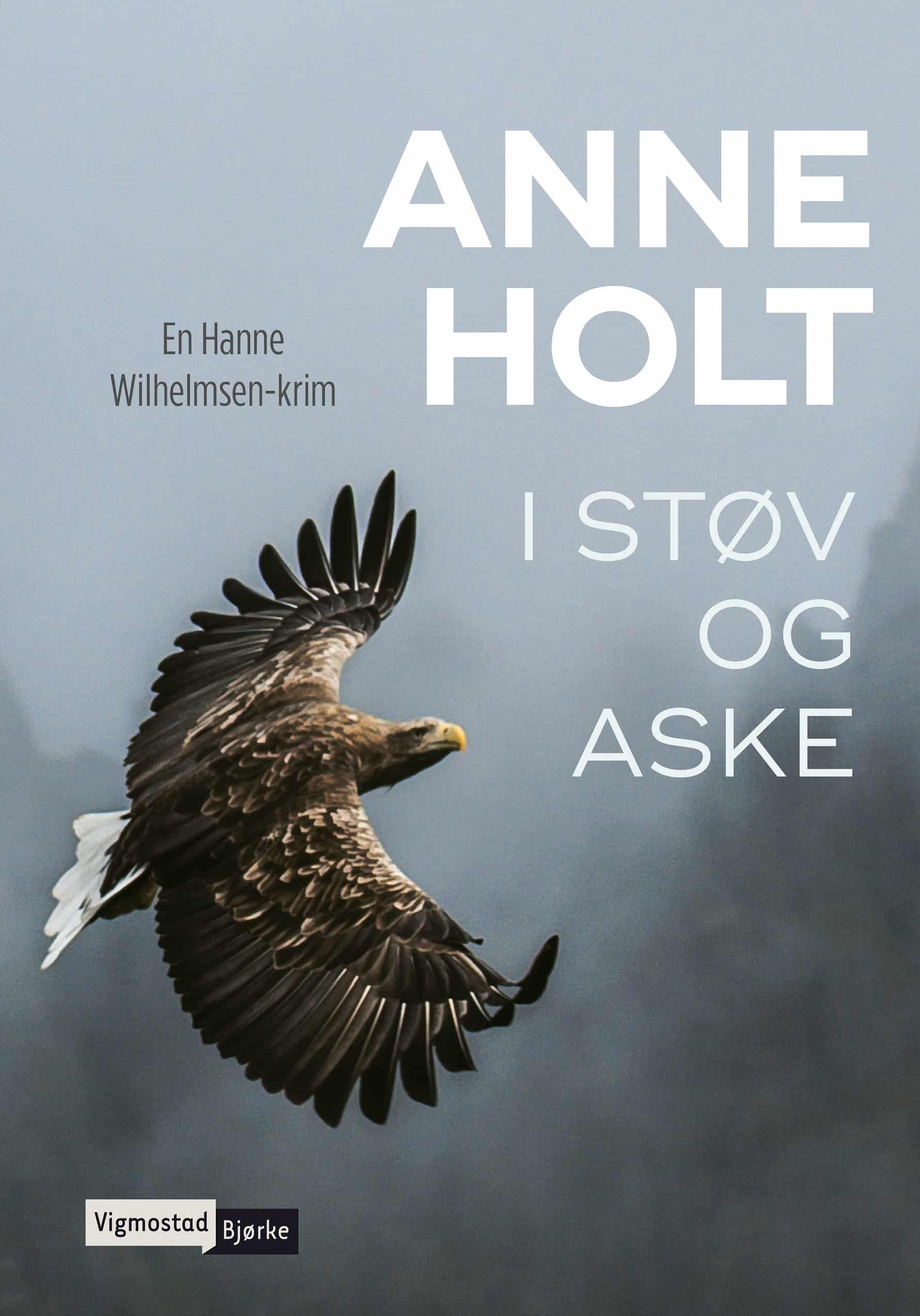 I støv og aske
In Dust and Ashes
Hanne Wilhelmsen #10
In 2001, three year old Dina is killed in a tragic car accident. Not long thereafter Dina's mother dies under mysterious circumstances, and Dina's father Jonas is convicted of her murder.
In 2016, the cold case ends up on the desk of Detective Henrik Holme, who tries to convince his mentor Hanne Wilhelmsen that the father might have been wrongly convicted. Holme and Wilhelmsen discover that the case could be connected to the suicide of an eccentric blogger as well as the kidnapping of the grandson of a EuroJackpot millionaire.
In Dust and Ashes is the tenth and final installment in Anne Holt's successful series featuring Police Detective Hanne Wilhelmsen.
Reviews
"Holt's elegiac 10th and final novel featuring Oslo chief inspector Hanne Wilhelmsen /…/ For Hanne and Henrik, both convincing complex characters, all suffering comes down to the "good old sins": money, sex, and revenge. Readers will be sorry to see the last of them."

"In this tenth and final book in the Hanne Wilhelmsen series, Wilhelmsen is as intuitive, and prickly, as
ever, as Holt explores further the relationship between Wilhelmsen and Holme. For fans of Jo Nesbø,
who has noted Holt's primacy in Norwegian crime fiction, and of the genre in general."

"What a delight it is to read Anne Holt! Few succeed in being so thrilling as they discuss contemporary society's greatest issues."

"This is Anne Holt at her very, very best. And we're talking world-class."

"With humor and empathy Holt captures both the clear-headed young policeman's behavior and tics, and the older woman's self-obsessed intelligence. It's clear that the author likes her versions of Watson and Holmes, and so do I. /…/ An engaging page-turner."

"Holt's writing is more sensitive and fine-tuned than ever. Her depictions of relationship dynamics, either lesbian or hetero, are both sharp and affectionate, and her portrayal of small children is genuinely excellent. /…/ Deeper down in the well-constructed and captivating suspense structures, classic themes such as greed and envy are illustrated, and last but not least how unpredictable, irrational and (self)destructive mourning can be. /…/ successful and refreshing."

"A good, classically constructed plot, with crafty solutions"
Author

Anne Holt

Published

2016

Genre

Pages

379

Reading material

Norwegian edition

English edition

Rights sold

Denmark, Modtryk

Finland, Gummerus

Germany, Atrium

Italy, Einaudi

Norway, Vigmostad & Bjørke

Spain, Mondadori

Sweden, Piratförlaget

UK, Corvus

US, Scribner