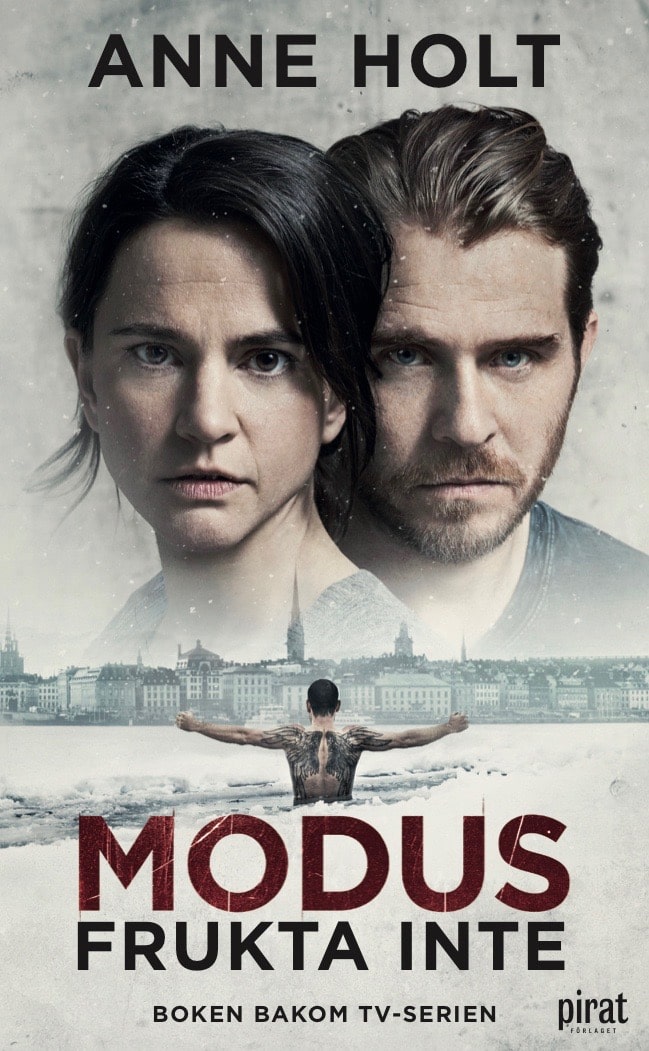 Pengemannen
Fear Not
Inger Johanne Vik #4
During a snowy Christmas season in Norway, psychologist and profiler Inger Johanne Vik finds not only her husband and herself but also her autistic daughter drawn into the investigation of a number of disturbing deaths. Her husband, detective Yngvar Stubø, has been dispatched to Bergen to investigate the shocking Christmas Eve murder of local bishop Eva Karin Lysgaard. In Oslo, the bodies keep turning up – though the causes of death vary. But before long, Inger Johanne starts noticing a pattern.
Fear Not is a thrilling crime novel that raises questions about religion, human rights, and the very nature of love itself. Anne Holt has the courage to go beyond conventional crime writing and peppers the story with red-hot political issues, criticizing intolerance and revitalizing the genre.
Fear Not is the fourth installment in the Inger Johanne Vik series.
Reviews
"Anne Holt has written an amazing crime novel, with a captivating story and interesting portraits of female characters /…/ Anne Holt's style is stunning and the story absorbing."

"For her originality and cynicism, Anne Holt has quickly emerged as the figurehead of contemporary Norwegian crime fiction."

"This crime novel is suspenseful and beautifully written."

"In this crime novel, Anne Holt describes a frightening series of murders that reveal the darkest side of Scandinavian society."

"An interesting and suspenseful crime novel."

"This amazing thriller has become a bestseller worldwide."

"With five million copies sold worldwide, Norwegian author Anne Holt rises as a worthy successor of Stieg Larsson."

"This thriller is much more than just a thriller: it is a realistic portrayal of Norwegian society and crime."

"A tremendously suspenseful thriller"

"When [Anne Holt] writes about current social issues and presents them in half authentic, but impressive, crime format, she is brilliant."

"A delight to read page after page /…/ Anne Holt masters the technique well with several – seemingly independent at first – parallel plots, classic cliffhangers, a direct and effortless dialogue with quick turns of phrase and clever renderings of the settings."

"Here Anne Holt reaches her peak again. The descriptions of hate and lies, fundamentalism, intolerance and the power of love are dense and full of indignation, written with the author's own blood, sweat and vulnerability."

"Absolutely outstanding."

"Great from the beginning until the end."

"This is interesting and very frightening. She writes effectively, and afterwards you feel massaged by someone with tough hands. In retrospect, the meaning of the title has changed and has become soaked in grief. Few novels have that effect."

"Fear Not is not only a suspenseful and frightening crime novel, but a topical statement in one of the hottest debates right now. /…/ Fear Not is well worth reading not only for suspense but because it makes the reader reflect over why some people can't or won't accept others integrity and equal value."

"Interpersonal, to say the least – which is another good feature in Holt's authorship; the close, intimate and extremely interesting characterization that pervades her books. /…/ Anne Holt has written several great crime novels, but I hold Fear Not to be by far the best and most interesting. A book everyone should read. And learn from!"

"Throws you into the plot with a well-aimed kick in the stomach, and you won't get out until you have finished reading all of it. It is impossible to put down. Holt offers a genuine crime writing craftsmanship."

"An engaging and highly relevant crime novel."

"An eye-opener with a high pulse. If you like Anne Holt's style, you won't be disappointed – this is her best one."

"A complex and insightful story by Anne Holt. Her sense of human reactions and actions … indicates extensive research and an exhaustive knowledge of the human psyche. And all of this in the form of a gripping and extremely suspenseful novel."

"This is reading entertainment of the highest degree, with elegant transitions between the many cross-cut plot lines."

"A violent rhythm beats through Anne Holt's writing. /…/ Fear Not is a fast-paced and engaging crime novel with an alternation of smooth transitions and striking statements. At her best, the author is irresistible. /…/ Fear Not is one of Anne Holt's best crime novels."

"[Anne Holt] presents a grand setting with rapid scene shifts, many loose ends, and a remarkably rich cast of characters."

"Fear Not is the most complex novel from Anne Holt in a long time. In a convincing way she disentangles all the loose ends. /…/ But Fear Not is also far more than simple entertainment. Hate crimes are a growing phenomena, and with Fear Not Anne Holt has delivered an appropriate reminder thereof, and takes a stand for kindness towards all human beings."

"This is suspenseful reading, where the author has crafted a solid plot and truthful, realistic dialogue /…/ Holt has by no means abandoned her social criticism, but manages here to express it in a way that one might call balanced and multi-layered … concentrated and dynamic."

"Anne Holt has with her latest novel, Fear Not, written one of her best crime stories. /…/ [It is] an impressive cast of characters that Anne Holt depict in this novel. And she does it in a convincing, sober and elegant way. She rapidly crosscuts scenes throughout the 500-page novel. And it is precisely this technique, which Holt obviously commands with ease, that creates necessary variation and space in a wide-ranging and complex crime story."
Author

Anne Holt

Published

2009

Genre

Pages

500

Reading material

Norwegian edition

English edition

Rights sold

Bulgaria, Emas

Denmark, Gyldendal

Finland, Gummerus

Germany, Piper

Italy, Einaudi

Norway, Vigmostad & Bjørke

Poland, Prószynski

Portugal, Bertrand

Spain, Roca (World Spanish)

Sweden, Piratförlaget

UK, Corvus

Film rights sold

Sweden, Miso