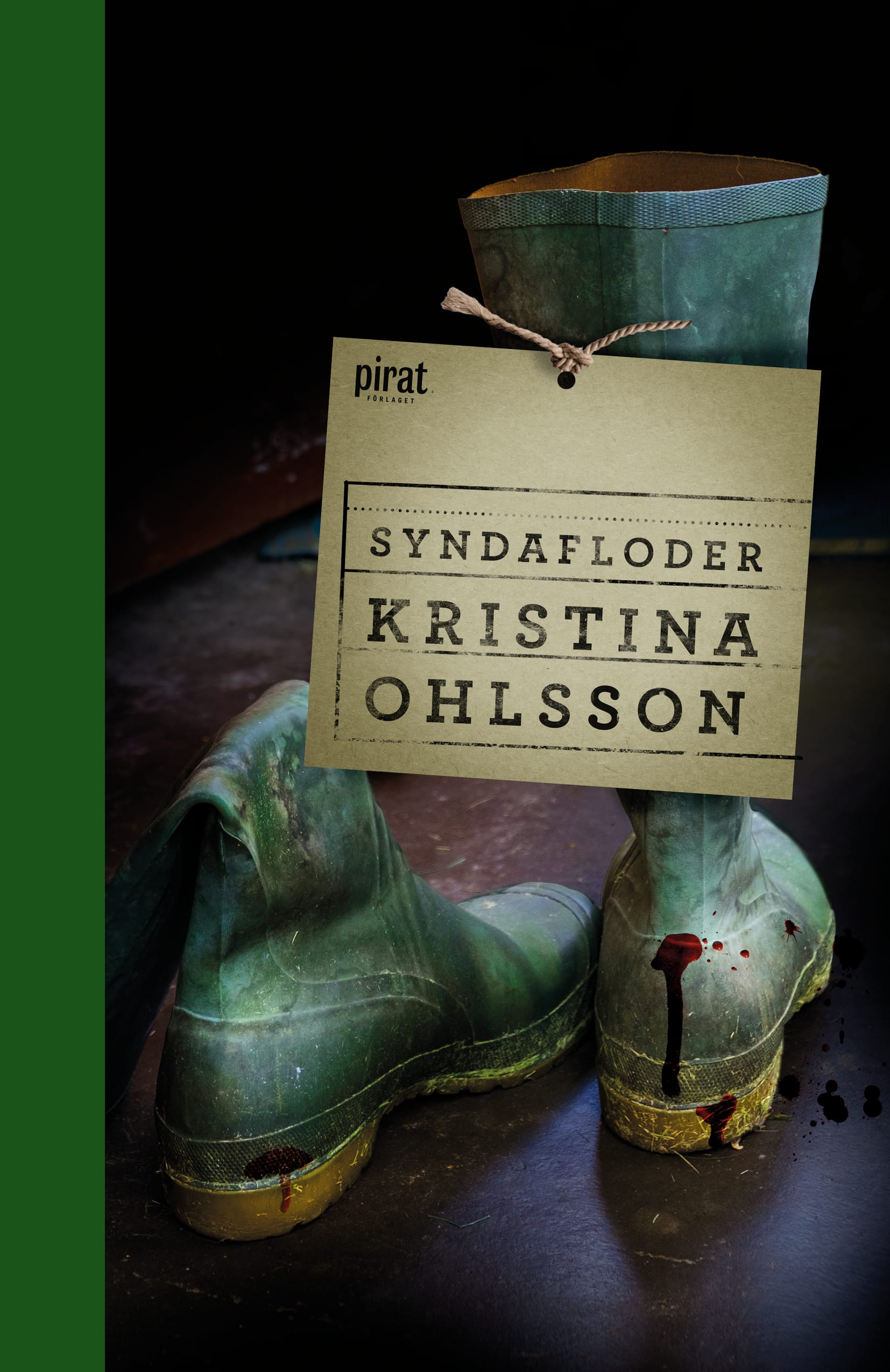 Syndafloder
The Flood
Fredrika Bergman #6
A man is found in front of his fireplace, a bullet hole in his chest. Strangely, he is wearing his daughter's wedding ring on his pinkie finger. In another part of town, a funeral director is desperately searching for his brother. A brother who doesn't seem to be missed by anyone else, and the funeral director fears might be gone forever. At the same time, a woman is struggling not to lose control over her life as her husband turns ever more dangerous. Time is running out, and it's getting more and more difficult to protect herself and her children.
When Fredrika Bergman and Alex Recht uncover a connection between the cases they're pulled into a quickly escalating spiral of events where old sins return to haunt all involved. Someone is leaving messages for Alex, wanting to put everything to rights. But who is the anonymous writer behind the letters, and why does the perpetrator always seem to be one step ahead?
The Flood is an intensely thrilling crime novel wherein that which was once forgotten is brought to light once more, with deadly consequences. The Flood is the sixth installment in the Fredrika Bergman series.
Reviews
"It is thrilling, brutal and eerie. /…/ Countless cliffhangers are included to keep the reader spellbound. It's a lucid and entertaining read, with several possible murder suspects."

"Humor is a necessary ingredient in this dark genre and Ohlsson knows how to cook up a good story. /…/ If this is the final book about Fredrika Bergman then she has been given both a worthy and stormy ending."

"As the end draws near, it's getting darker than ever. /…/As always the plot is expertly crafted. /…/ Kristina Ohlsson knows her genre."

"The two investigators' struggle to solve [the case] has the reader completely absorbed in the story. If you haven't read the series yet, do so."

"An as well-written as it is well-plotted police procedural about a complex investigation. /…/ The many threads are tied together in an impressive way."

"Ohlsson knows the art of crafting psychologically believable characters that come alive. /…/ It is elegantly put together, and endlessly suspenseful."

"Unbearably thrilling /…/ the plot is a complex and intelligent labyrinth, and more than once you wonder how the author will be able to tie it all together. But of course she can and does – leaving the reader utterly done in!"

"Expertly constructed plot /…/ masterfully written."

"As always it is well-written and suspenseful, with the Ohlssonian creeping unease that forces the reader to keep reading."

"The sixth book, The Flood, is written in the exact same spirit as the other books in the series. It's intense, thrilling, and full of cliff-hangers. It's violent, mysterious, and very well thought-out."

"Yet again she skillfully weaves together her story. Neither surprises nor violence are skimped on. An utterly recommendable read for the sun lounger during your vacation."

"A well-written crime novel with plenty of nuance and several intertwined plotlines […] which makes the book difficult to put away. And here you will really get your money's worth in terms of suspense."

"[T]he clever construction of the plot and the literary writing style. All of those elements are characteristic of Ohlsson's book series."

"I am completely infatuated with Kristina Ohlsson's crime novels. Ever since reading Unwanted I've been excited like a little child, anticipating when the next book would be released /…/ Kristina Ohlsson writes superbly and the books are all page turners."

"[Kristina Ohlsson's] well-developed characters make the reader feel at home in her books. The plot is impenetrable and the various personal issues the protagonists deal with are relevant and realistic. They tie a nice bow around the plot, so it becomes a crime novel consisting of more than just murders and police work."

"Ohlsson is one of the sharpest Swedish crime writers of our time."

"Kristina Ohlsson's books about Fredrika and Alex at the Stockholm police are gripping and brilliant – and so is The Flood."

"An expertly executed and terrifying crime novel /…/ recommended!"

"What distinguishes Kristina Ohlsson is her intelligent language and the complexity of the plot, featuring multiple perspectives and various twists within the narrative."

"It's impossible to put the book down."

"Kristina Ohlsson's highly acclaimed thriller-series comes to a spectacular end with The Flood."

"Kristina Ohlsson delivers a plot that surprises the reader."

"A spectacular finale to Kristina Ohlsson's thriller series."

"The author builds up an intricate, well-structured plot. The fact that it's initially impossible to figure out the connections between the storylines makes it all the more exciting."

"[Kristina Ohlsson] succeeds once again in spellbinding her readers."

"The author has the ability to create unusual constellations that does not feel contrived."
Author

Kristina Ohlsson

Published

2017

Genre

Pages

400

Reading material

Swedish edition

Rights sold

Denmark, Modtryk

Finland, WSOY

France, J'ai lu

Germany, Blanvalet

Iceland, Forlagid

Netherlands, House of Books

Norway, Gyldendal

Sweden, Piratförlaget

UK & Commonwealth, Simon & Schuster

Film rights sold

Sweden, Black Spark Film & TV