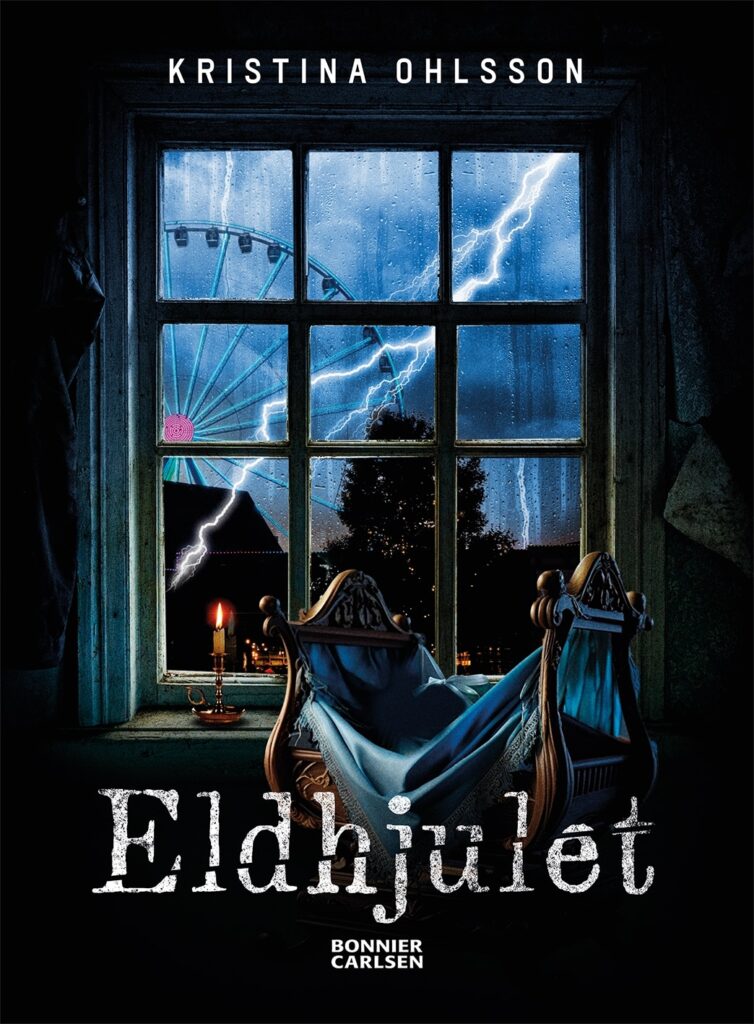 Eldhjulet
Wheel of Fire
The Bohus Coast Trilogy #1
Strange things are happening at Heidi's house in Hovenäset. When the carpenter tears down one of her bedroom walls, an old children's shoe and a toy is found underneath the floorboards. Night after night, a horrible storm rages on, and at night, Heidi can hear someone sneaking around in the room next to hers.
The only thing to look forward to is the ferris wheel that has come to town for the summer. Bill, its kindly owner, moves into the guestroom. Yet something is not right. Dad's pregnant girlfriend is getting more tired by the day, and Heidi's confused grandmother seems to be terrified of the ferris wheel, so much so that she wants to get rid of not only it but Bill as well. Heidi soon understands that something horrid has taken place in her house – and that it's about to happen again…
Wheel of Fire is the first installment in The Bohus Coast Trilogy, where the three friends Heidi, Alva, and Harry spend their summer holiday with dark secrets and cruel events from the past.
Reviews
"The book is thrilling from first to last page. The reader is quickly invited into Heidi's world. The story is told from her perspective, and as a reader I really feel as if I'm there with her and experience what she experiences. Since practically every chapter ends with a cliffhanger, you are encouraged to read further. Wheel of Fire is an exciting and well-written book!"

"Kristina Ohlsson is one of Sweden's most talented suspense authors for children. She can turn real and realistic into surreal and supernatural from one sentence to the next. /…/ [Ohlsson] has the ability to all of a sudden make reality shiver. That technique is sometimes used in Wheel of Fire, but most often the supernatural and eerie slowly seep into everyday life. Thrilling and frightening."
Author

Kristina Ohlsson

Published

2023

Genre

Children's
Children's horror

Pages

304

Reading material

Swedish edition

English translation

Rights sold

Sweden, Bonnier Carlsen