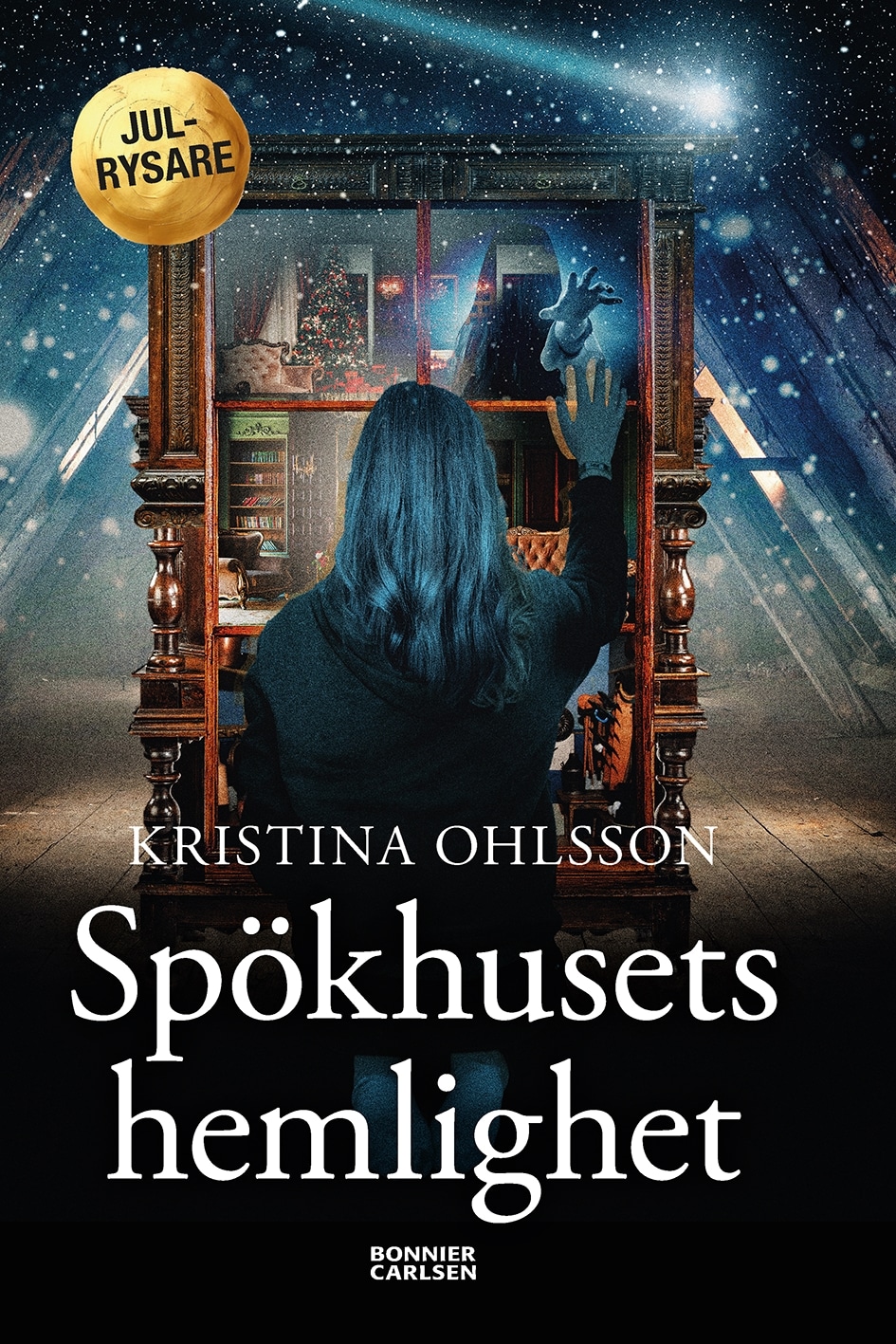 Spökhusets hemlighet
The Haunted Mansion's Secret
It's the holidays and Alba and her little sister Ellen have gone to visit their Uncle Baltazar in Star Valley. With Christmas just a few days away, he takes them to see a miniature house made by a famous old carpenter. The house frightens Alba. At night, she hears voices whispering that Christmas is the most dangerous time of the year, and someone lights a fire in the fireplace of the small house.
Then Alba finds a letter from the carpenter. He writes about someone he calls the Collector, a sinister figure who time and again returns to take the valley's children. Alba soon realizes that the Collector is back, and that yet another child is about to disappear.
At the same time, the snowstorm grows fiercer, and the village is under threat of being closed off from the rest of the world. No one can come in, and no one can leave. What will happen to Christmas? Will Alba's and Ellen's parents make it there in time? Will Alba be able to stop the Collector before it's too late? And who can she really trust in the valley?
Kristina Ohlsson is a master of suspense – the creeping, spooky kind. With books like The Glass Children, Zombie Fever and The Mystery of the Haunted Fortress, she has delighted – and frightened – countless children all over the world. The Haunted Mansion's Secret is her newest tale, and it's full of wintery chills and thrills.
Reviews
"A cosy Christmas tale with all that that entails. Just like the authors' other books for older readers, this is a well-written, thrilling and captivating horror story."

"I recommend it to anyone who wants to read about a truly exciting adventure, there is a creeping sense of dread that also affects me as an adult."

"A wonderfully spooky Christmas horror story. /…/ Paints with simple yet incredible effective means (which makes me recollect exactly how QUIET it is and becomes in snow fall) a foundation for a creeping, uneasy, unknown sense of dread. /…/ In a skilled way Ohlsson weaves concrete emotions with the supernatural, ghostlike."

"A truly cosy and spooky tale full of Christmas atmosphere."

"Kristina Ohlsson elegantly elevates the horror as Alba realizes that her little sister could be in danger."
Author

Kristina Ohlsson

Published

2020

Genre

Pages

215

Rights sold

Latvia, Zvaigzne ABC

Lithuania, LWU Publishers

Norway, Aschehoug

Sweden, Bonnier Carlsen