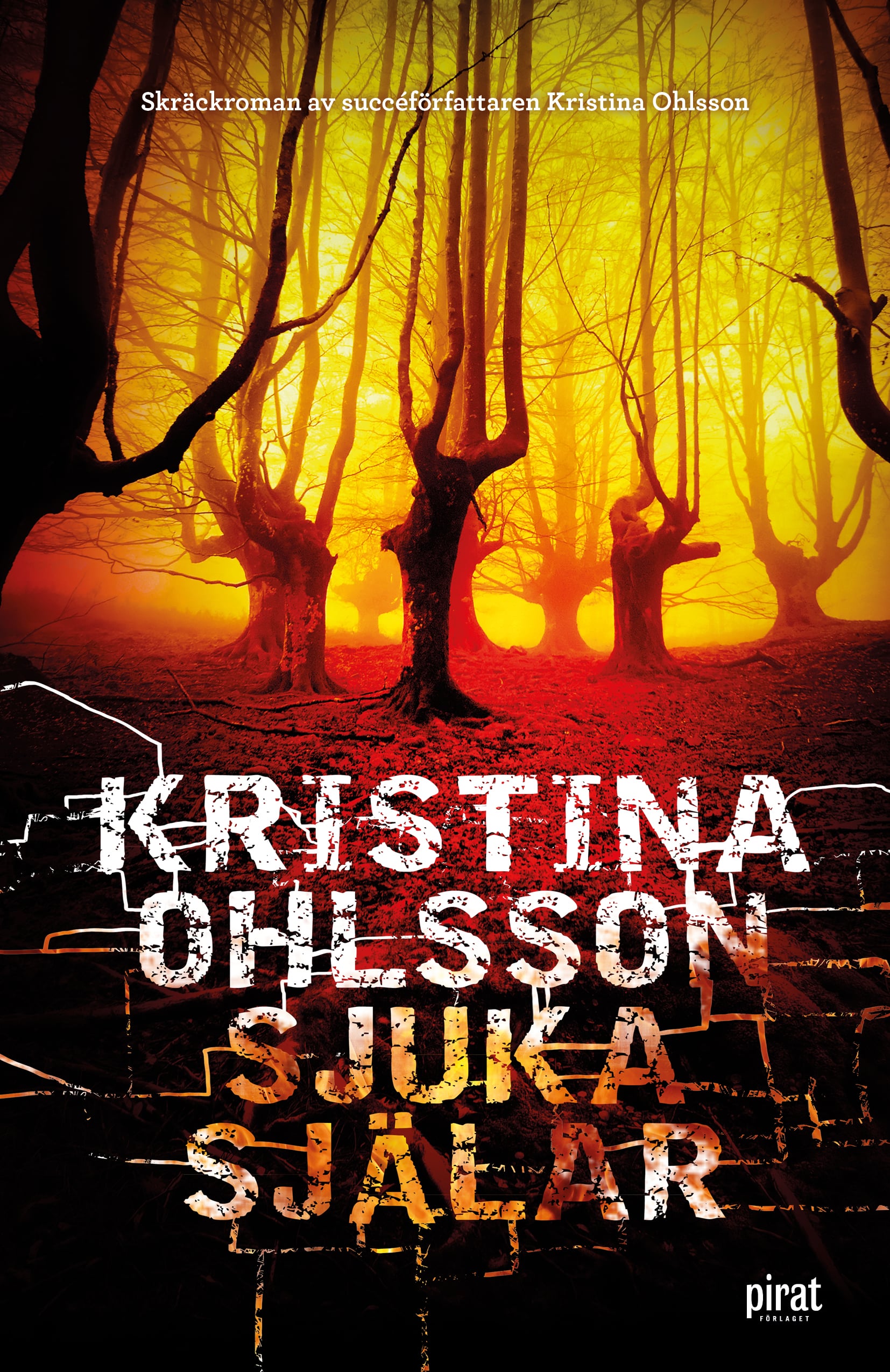 Sjuka själar
Blighted Souls
Just days before his graduation Lucas goes missing. Three weeks later he is found unconscious and severely wounded. No one knows what has happened to him – not even Lucas himself. The one thing that can be said for certain is that two more people have disappeared in the same manner, and that Lucas is the only one to have returned.
Ten years have passed when Lucas once more returns to his parental home, haunted by the uncertainty of not knowing who it was that ruined his life. His neighbor across the street similarly struggles to make peace with his daughter's disappearance, convinced that Lucas somehow has the answer to her whereabouts.
Meanwhile, a couple move into the old rectory. But the aged house does nothing but evoke feelings of dread. When Anna finds an iron cross buried in the garden she realizes that someone is out to hurt her and her partner David. Badly. And they're not about to stop at a cross.
Reviews
"Ohlsson's horror story is of the classic kind, with elements that are left open for interpretation; we are never fully able to trust anyone. [Blighted Souls] is a skillfully composed page-turner where we are able to sense the direction we're headed, but where the reader is nevertheless taken by surprise, and nothing can be said to be certain."

"The narrative is powerful and one can tell that Kristina Ohlsson knows how to create suspense. /…/ the novel possesses storytelling merits beyond the ordinary."

"There's something about the couple who've moved into the old rectory. There's something about the iron crucifixes in the gardens. There's definitely something about the burning trees, and there's definitely – how we've longed! – horror. Chillingly well-written horror, at that. "

"Kristina Ohlsson is skilled, and multiple times the hair at the back of my neck stands on end /…/ she has managed to incorporate an impressive selection of classic scenes. It's thoroughly entertaining for those of us who love horror novels, and a real "horror story" – disturbing and ghostly, but never zombie grimy."

"In Kristina Ohlsson's capable hands [the novel] is transformed into a frightening and excellent work of suspense with an infernal twist at the end. Kristina Ohlsson is without a doubt one of Sweden's best in the suspense genre."

"Ohlsson writes as confidently as always and it's not long till you're completely hooked."
Author

Kristina Ohlsson

Published

2016

Genre

Pages

380

Reading material

Swedish edition

Rights sold

Czech Republic, Zlin

Denmark, Modtryk

Finland, WSOY

Hungary, Animus

Norge, Gyldendal

Sweden, Piratförlaget