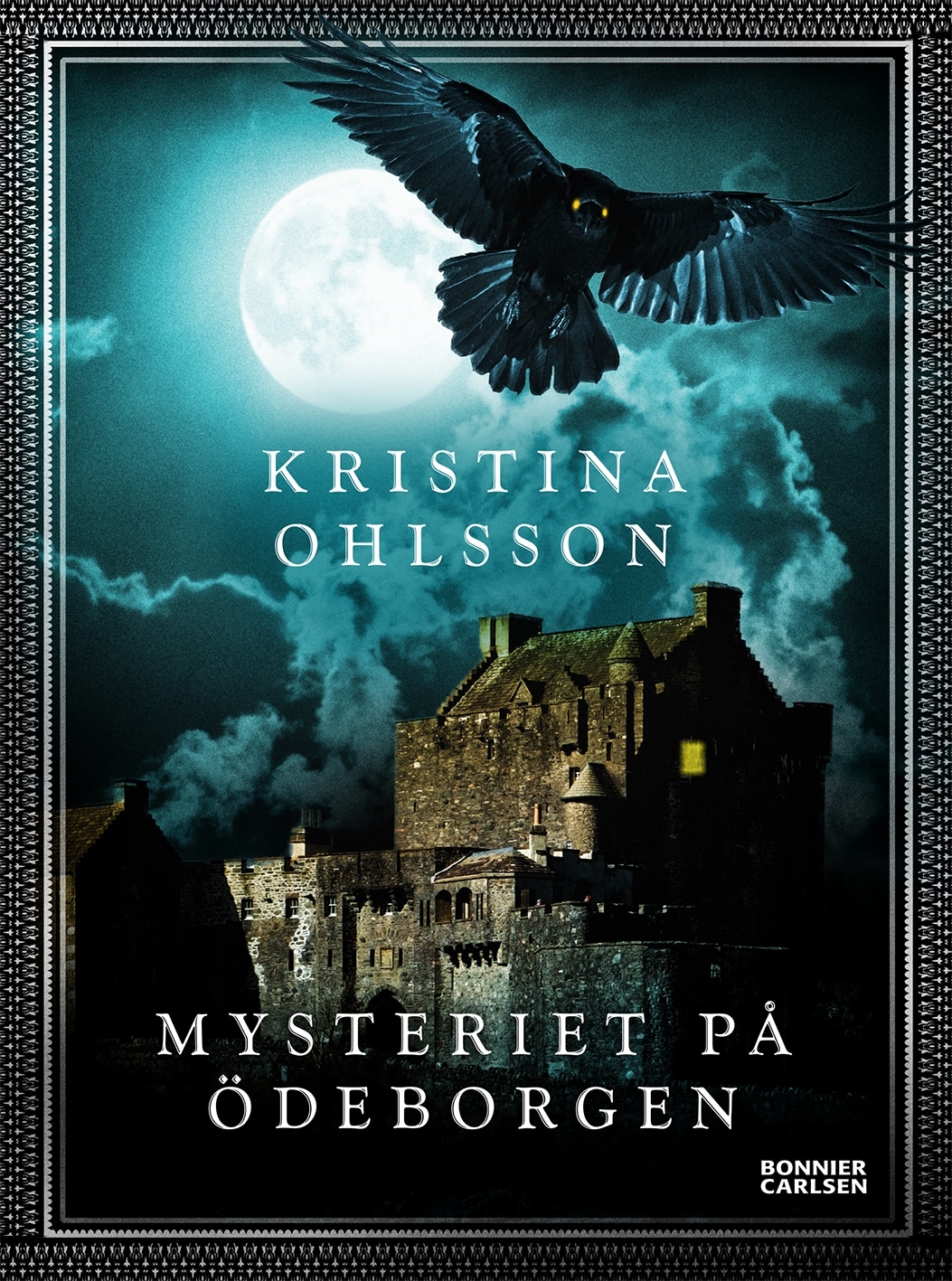 Mysteriet på Ödeborgen
The Mystery of the Haunted Fortress
Ellie and Walter have to stick together. The two of them have been sent to Tempest Island, where they will stay until their parents return home. But nothing is as it seems on the island. Ellie and Walter's new home, the island's deserted old stone fortress, hides dark secrets. And the locals are quick to warn them: Stay away from the fortress, kids! But who'd believe their stories of ghosts and ghouls? Certainly not Ellie and Walter.
At night, someone tugs at the door of their bedroom. In another room, the paintings have been hung with the motifs facing the wall. They portray the four children who once lived in the fortress, before they all went missing. As if that wasn't spooky enough, a black bird keeps chasing Ellie, refusing to leave her alone…
Kristina Ohlsson, a master of eerie, creeping suspense, is finally back with another tale to spook and delight young readers.
Reviews
"Kristina Ohlsson is great at creating compelling ghost stories for avid young readers. Reading her books is much like sitting by the campfire listening to scary stories being told. /…/ The Mystery of the Haunted Fortress is bound to be just as popular as [Ohlsson's] other books."

"A spooky sibling drama that captivates and surprises. /…/ [Kristina Ohlsson] writes, as always, with great drive and efficacy and skillfully zooms in on the small details that become game-changers further ahead. The children come across as fascinating individuals, and the subsidiary characters are granted depth as well."

"Truly frightening. /…/ Unique in its genre. /…/ Kristina Ohlsson depicts the thrills so effectively."

"Kristina Ohlsson is a master of thrills. /…/ The novel is well written and fast paced and there's never a dull moment. /…/ The Mystery of the Haunted Fortress feels unique and innovative. /…/ Kristina Ohlsson is a skillful writer who portrays settings, characters and thrilling moments in an effective way."

"Kristina Ohlsson returns with a ghostly tale set in her patented almost-English-countryside-cozy milieus. Ohlsson's books tend to join the canon of predecessors wherein children for various reasons are sent away by their parents to what seems, on the surface, to be a countryside idyll – but where both frightening and fantastic things end up happening. C S Lewis, Lemony Snicket and Ransom Riggs politely return the nod. /…/ Kristina Ohlsson has an assured feeling for where to draw the line for the horror, and just how much one can expose young readers to. She demonstrates it in plenty of her suspense books. And she does it well."
Author

Kristina Ohlsson

Published

2019

Genre

Pages

248

Reading material

Swedish edition

Rights sold

Arab World, Dar Al Muna

Latvia, Zvaigzne ABC

Lithuania, LWU Publishers

Sweden, Bonnier Carlsen