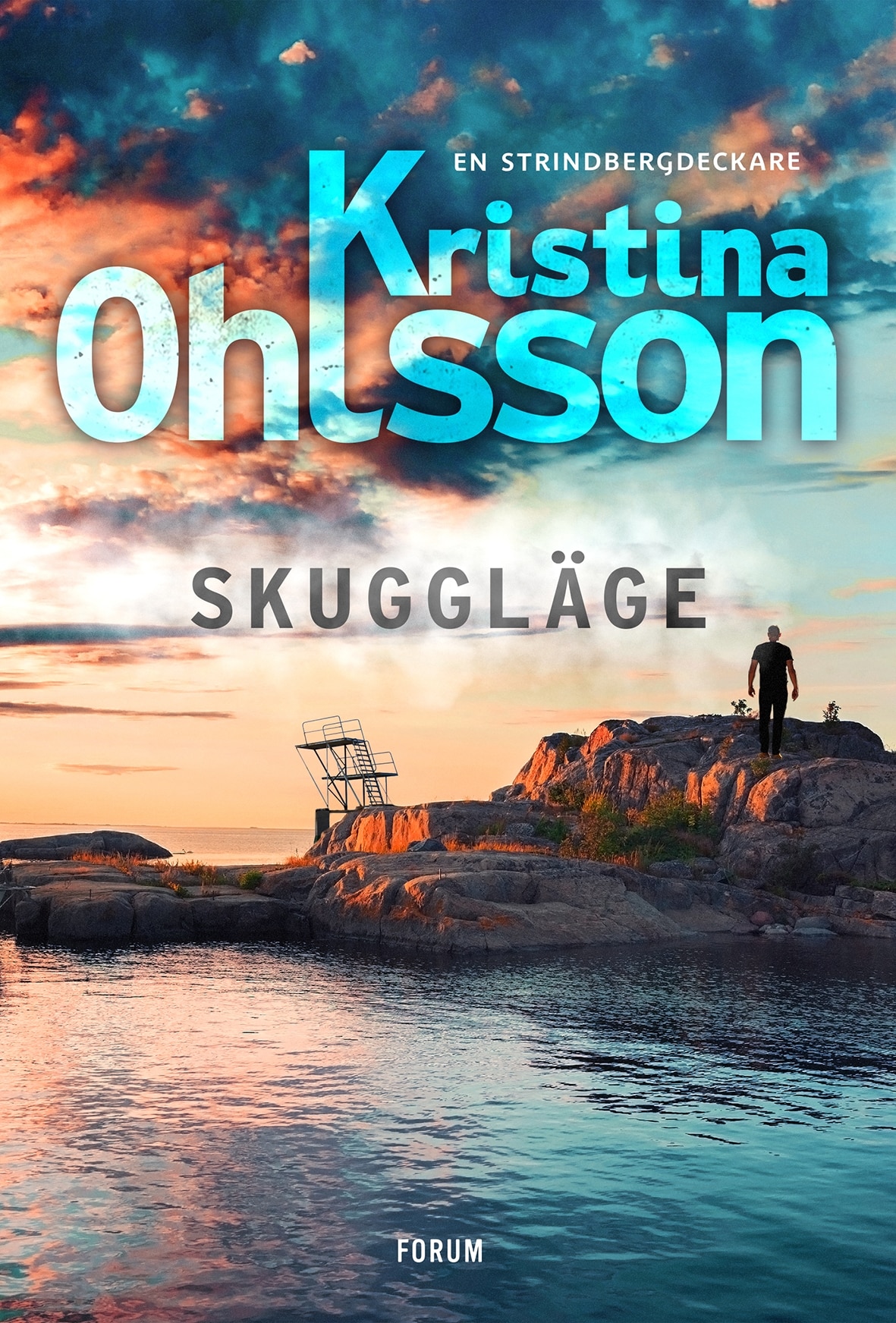 Skuggläge
Dimmed Lights
August Strindberg #3
It's summer at its best: the flowers are blooming, the sea is sparkling, and August has just initiated a big bake-off between the citizens of Hovenäset. But then the fog comes rolling in. The idyllic summer mood is shattered when a man is found hung from a diving tower by the beach. The death quickly stirs detective Maria Martinsson's and her colleagues' suspicions. Who is the deceased, and what brought him to Hovenäset?
The case takes them back in time to the dreadful summer of 1989, when Lydia Broman was found murdered and dismembered in her home.
Was the right culprit caught that time? And how far are those who wish for the past to remain in the past, willing to go?
Dimmed Lights is the third installment in Kristina Ohlsson's No. 1 bestselling series about August Strindberg.
Reviews
"More than just feelgood. /…/ Kristina Ohlsson charms us greatly with the excellent and thrilling Dimmed Lights."

"The cast of characters is rich in variation, from businessmen and the elderly of Bohuslän, to 19-year-old Iben looking for answers to his family's secrets. Ohlsson skillfully paints her milieus and the fog works as an excellent metaphor for man's forgetfulness, and how it may lift and make clear our perspectives and intentions. Ohlsson's popularity with readers is bound to only grow with this new novel."

"Just like in the prequels Storm Watch and Icebreaker, Ohlsson has found just the right balance in her crime novel. The idyllic cookie-and-boat-house setting is a solid base, but there's always room left for darkness and sorrow. Someone is struggling with their alcohol addiction and is trying to fix their broken childhood, while someone else is desperately searching for their roots. The plot is suspenseful with a couple of twists, and the five-hundred-something pages fly by. Giving us Bohuslandian summer at the darkest time of the year is a smart and very tactical move; it's the thought of sun-warm cliffs and balconies with sea view that gets us through the winter."

"It's the third book in the August Strindberg series and there's lots of feel-good and love stories. Kristina Ohlsson skillfully crafts a suspenseful crime plot around the relationship between parents and children, the fear of certain characteristics being inherited by the next generation, old sins, and new crimes."

"August Strindberg goes full steam ahead in Ohlsson's phenomenal crime series. Book series that are truly great makes me pine for the next installments. Kristina Ohlsson's August Strindberg series is one of those."

"This is the third installment about August Strindberg at Hovenäset and I wouldn't be surprised if people will soon start to pilgrimage there, the same way they did to Ystad when Wallander saw its peak. /…/ A thrilling story where the clues point backwards to horrific events in the past. And talk about cliffhanger at the end…"

"Kristina Ohls­son's Strindberg series is truly charming and its third installment is no exception. My favorite is the old man who mourns no longer being the village's strong man, and who displays the unembarrassed nosiness only permitted in small communities. And then there's the murder mystery itself, which makes you loath to put the book down."

"Truly thrilling once again. /…/ As usual, it's the contrasts that propel the plot forward and create a dynamic that makes you want to keep reading. There's the sweetly innocent with August Strindberg, his personality and life at the shop at the center of it. […] Then there's the other side, with murder, darkness and gloomy secrets boiling under the surface of the little community. The characters are colorful, and many of them impossible not to like. Oftentimes, there's also a streak of contemporary societal issues in Ohlsson's books about Hovenäset. This time, it's addiction […] which she skillfully incorporates into the murder mystery. Kristina Ohlsson, Bohuslän and Hovenäset make for a really great combination."
Author

Kristina Ohlsson

Published

2022

Genre

Pages

500

Rights sold

Czech Republic, Zlin

Denmark, Modtryk

Finland, WSOY

Germany, Blanvalet

Lithuania, LWU Publishers

Netherlands, House of Books

Norway, Gyldendal

Sweden, Forum

Film rights sold

Sweden, Jarowskij