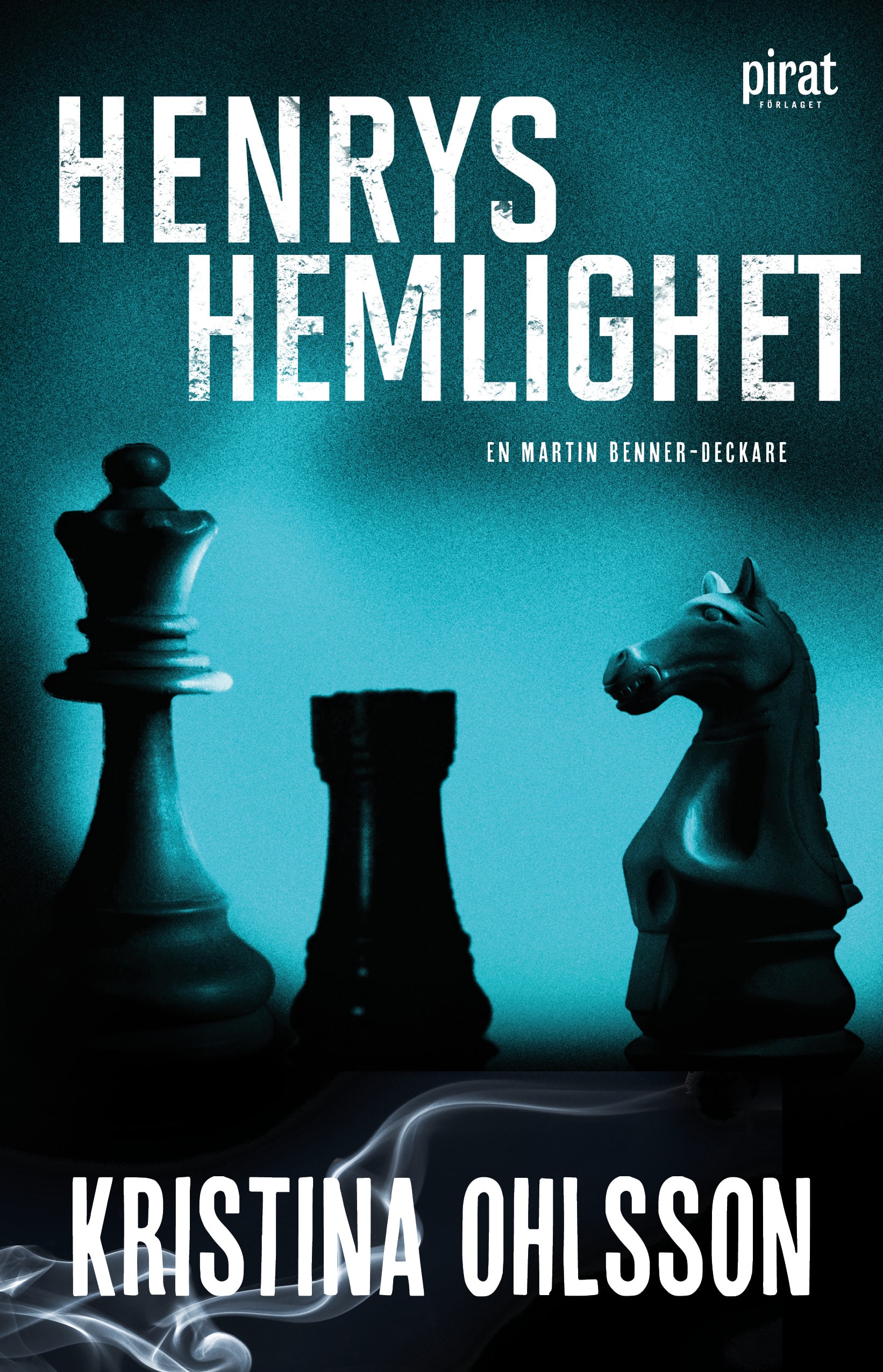 Henrys hemlighet
To Him Who Knocks
Martin Benner #3
Defense attorney Martin Benner has a weakness for antiques. When his friend Henry dies, Martin is given an offer too good to turn down: to take over Henry's partial ownership of an antiques store in New York. But his good fortune is short-lived – a man shows up claiming that Henry didn't die from illness but was murdered. At the same time Martin notices that he's being watched. Someone is leaving footprints in the snow around his house and his surveillance equipment is sabotaged.
Martin is soon drawn into a feverish hunt for the truth about Henry. His search brings him to a series of supposedly closed hotels with shady business occurring on their premises, a church with too much power, and antiquities containing deadly secrets. The line between truth and lie and friend and enemy grows ever more blurred.
Who was Henry Schiller? And was there more to his death than meets the eye?
To Him Who Knocks is Kristina Ohlsson's third book about Martin Benner and a riveting and intricate crime novel about a past that won't let itself be forgotten.
Reviews
"This author is excellent at building the plot of her books, so if you like plenty of 'momentum' from page one, this is the book for you!"

"A very nicely spun criminal web."

"Yet again Kristina Ohlsson provides us with first-class entertainment. As a narrator she comfortably slips into the skin of her beloved macho protagonist who's unable to resist an amorous adventure. /…/ A deeply thrilling [novel that's] a joy to read."

"Hardboiled with class. /…/ Irresistible. /…/ Cool, hardboiled and unabashedly funny. If this is your first taste of the wonderful stylist Kristina Ohlsson, it's certain to not be your last."

"A playfully exciting story filled with ingenious riddles and plenty of red herrings. An intricate puzzle to solve for readers and protagonists alike."

"Beautifully constructed suspense and a straight-forward, driven prose."

"At the heart of [To Him Who Knocks] lies a delightfully intricate mystery to unravel. /…/ From the very first page I loved this well-constructed literary adventure where the protagonists' lives becomes ever more complicated and dangerous. I'm full of admiration for the ambitious Kristina Ohlsson's ability to always maintain such a high quality and to find just the right tone and ambience for each and every one of her books. And I sincerely hope that Benner is back to stay."

"The third installment of the delightfully hard-boiled Martin Benner series is like a joyous blend of Raymond Chandler, Ian Fleming and Dan Brown. /…/ Kristina Ohlsson is one of the most talented Swedish crime authors out there. A driven stylist whose works are always fun to read."

"A crafty narrative packed with a punch. /…/ Shorter, well-written chapters with minor cliffhangers continuously spur the reader onwards."

"Kristina Ohlsson is one of the best crime writers out there. [Protagonist] Martin Benner is a multifaceted and exciting man with a vast emotional register. To Him Who Knocks is just as thrilling and surprising as its predecessors Buried Lies and The Lies We Tell. Don't miss it!"

"Kristina Ohlsson skilfully ties all the leads together in this thrilling story."

"Ohlsson is a reliable narrator who sure knows how to tie up all the loose ends."

"An immensely entertaining crime novel."

"Kristina Ohlsson draws her characters in a way that almost makes them sparkle with life. /…/ Kristina Ohlsson writes with a fervour that pervades the text and awakens a contagious dedication in her readers. The chain of events is cleverly executed and the author knows how to make me want to read "just one more chapter" until I've suddenly reached the last page. It's skillfully crafted and I'm particularly charmed by ingredients such as an antique chess board and esteemed hotel chains. If To Him Who Knocks is anything to go by, Kristina Ohlsson will keep going from strength to strength and deliver entertaining crime novels of top class."

"Ohlsson succeeds in connecting every last detail in this beautifully executed conclusion, which explains why this particular Swede is one of the new crime fiction queens of the North."

"Deeply human. /…/ [Kristina Ohlsson's] linguistic ingenuity shines."
Author

Kristina Ohlsson

Published

2019

Genre

Pages

430

Reading material

Swedish edition

Rights sold

Czech Republic, Zlin

Denmark, Modtryk

Finland, WSOY

Germany, Blanvalet

Iceland, Forlagid

Norway, Gyldendal

Slovakia, Ikar

Slovenia, Mladinska

Sweden, Piratförlaget