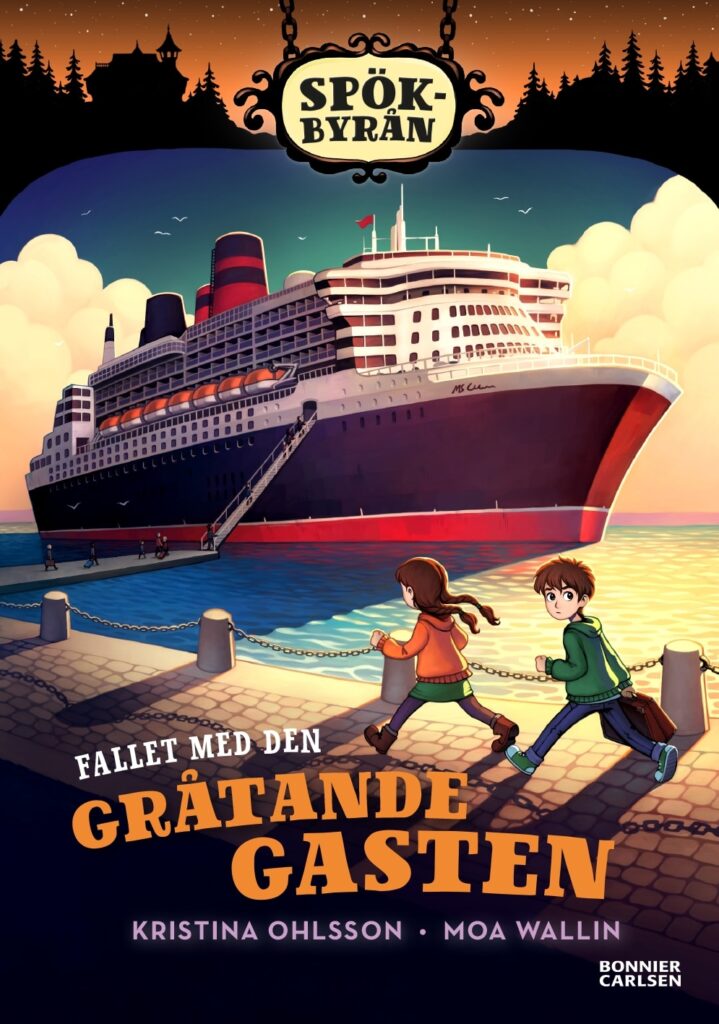 Spökbyrån – Fallet med den gråtande gasten
The Ghost Detectives and the Case of the Weeping Ghost
The Ghost Detectives #5
A beautiful old cruise ship has laid anchor in Hazy Valley's port. The Ghost Detectives Elsa and Carl are curious. Soon it becomes clear that there is trouble on board. Someone is knocking over chairs and tables and eating all the food. The police cannot find a single trace of the perpetrator. And what is the mysterious light that shines on deck every night?
The passengers are getting impatient and the ship has to leave Hazy Valley soon! The captain turns to The Ghost Detectives for help. Will Elsa and Carl be able to solve the case before the ship sets sail?
The Ghost Detectives and the Case of the Weeping Ghost is the fifth installment in Kristina Ohlsson's spine-tingling, humorous and clever series for the younger readers. Moa Wallin is the illustrator behind the vibrant and atmospheric images.
Author

Kristina Ohlsson

Published

2023

Genre

Pages

112

Reading material

Swedish edition

Rights sold

Sweden, Bonnier Carlsen