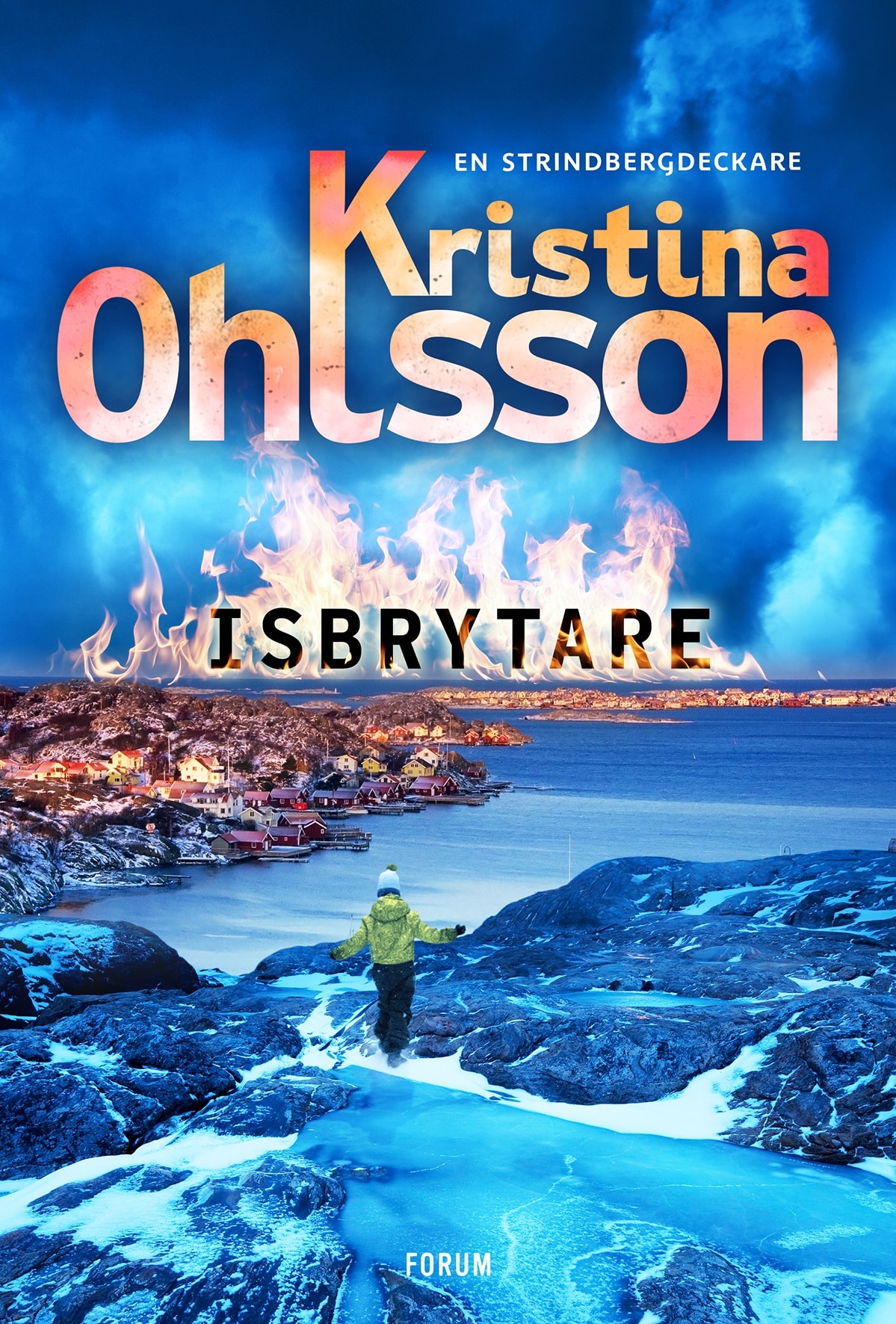 Isbrytare
Icebreaker
August Strindberg #2
The ground is covered in white and August Strindberg is happier than he's been in a long time. His new shop, Strindberg's Second Hand, is doing great. And even better, August is in love.
Then, on a freezing cold January night, August's new home town Hovenäset's peace is broken by a violent fire. The inferno destroys two boathouses – one of which belongs to August and the other to Axel Ehnbom, an elderly local. Detective Sergeant Maria Martinsson starts her investigation only to find that her arson inquiry has turned into a murder one. Someone in Hovenäset is hiding dark secrets. And danger is fast approaching from another direction as well. Soon both Maria and August find themselves in the line of fire.
Icebreaker is the second installment in Kristina Ohlsson's No. 1 bestselling new series about August Strindberg.
Reviews
"Entertaining and suspenseful reading for dark winter evenings!"

"It is noticeable that the author has a relationship to Hovenäset, she skillfully balances between the perspective of the newcomer and those of the long term residents – and both angles are credible. In Icebreaker, we also get to follow two siblings whose vulnerable everyday lives are realistically portrayed in scenes that hurt and linger for a long time. You want to hug the thirteen-year-old Hillevi who has to bear all responsibility for her five-year-old little brother when the mother can't handle it. The anger and melancholy of the children's uncle is also given space in the story, which nevertheless manages to retain the humor and warmth of the first book. August Strindberg has definitely become a local and a continuation will surely follow soon."

"Icebreaker is an incredibly well-balanced crime novel. /…/ A sympathetic view of human beings permeates the novel, and you happily and willingly devour it. /…/ Well done Kristina Ohlsson."

"Kristina Ohlsson doesn't disappoint the people of Bohuslän in her new crime series that has become a run-away success. /…/ It's noticeable that Kristina Ohlsson is very fond of the Bohuslän milieus that she's depicting. [Icebreaker is] written with so much love and energy that it must be easy to imagine the cold and sunny winter days as well as the persistent snowfall even for someone who hasn't experienced it in real life. After all, the landscape is rather unique along the barren coastline of Bohuslän. The fact that the tiny community of Hovenäset harbors so many secrets is also something that is fascinating about Kristina Ohlsson's stories. She manages to place so many colorful and occasionally tragic characters in one place without it feeling forced.  Just like in the first book, there are many twists and turns before the truth is revealed. Something that Kristina Ohlsson is an expert at. Just when you think you've glimpsed at the truth, she takes the reader for another wild ride, leaving you amazed."

"[A] gripping, cozy thriller by Kristina Ohlsson. /…/ Ohlsson masterfully builds the suspense in Icebreaker, playing with different storytelling techniques and timelines, never revealing too much."
Author

Kristina Ohlsson

Published

2021

Genre

Pages

500

Reading material

Swedish edition

Rights sold

Czech Republic, Zlin

Denmark, Modtryk

Finland, WSOY

Germany, Blanvalet

Hungary, Animus

Italy, Salani

Lithuania, LWU Publishers

Netherlands, House of Books

Norway, Gyldendal

Serbia, Vulkan

Sweden, Forum

Film rights sold

Sweden, Jarowskij