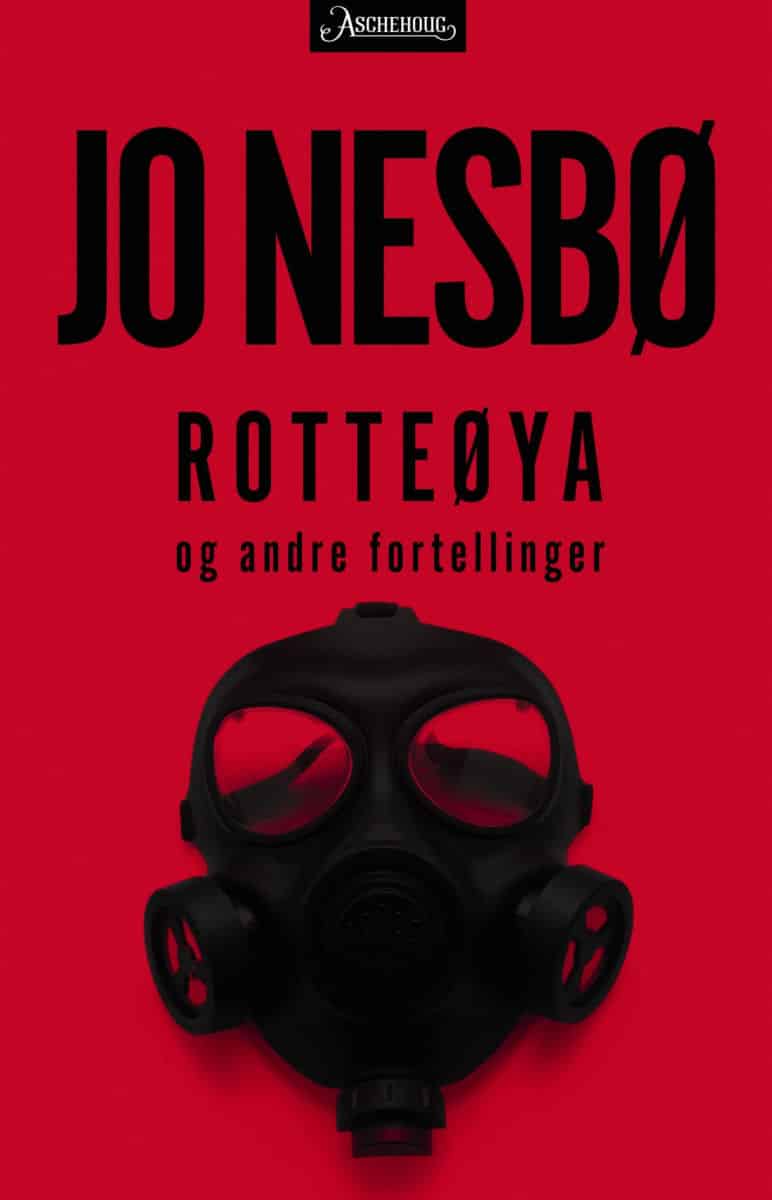 Rotteøya og andre fortellinger
Rat Island and Other Stories
Short Story Collection #2
Five stories set in the near future.
Welcome to Rat Island and a post-pandemic America, where the upper-class elite is waiting atop a skyscraper to be evacuated while the masses fight for survival down in the streets.
In Shredder, a scientist researching eternal life has finally found a memory shredder that will help him forget everything, before it's too late.
Cicadas tells the story of two best friends on their way to the bull races in Pamplona when they fall in love with the same girl.
The Antidote follows an estranged son with an agenda as he goes to visit his father at a snake farm in Africa.
Lastly, in the epic and vicious Black Knight, we meet a psychologist who also happens to be an assassin contracted by big business.
A Mystery Tribune "17 best crime, mystery, and thriller books of October 2021"
Reviews
"In his first short-story collection, Nesbø, author of the bestselling Harry Hole series, showcases the key ingredients that distinguish his novels: devilishly constructed plots in which the flashes of human feeling exhibited by deeply flawed characters are in continual danger of being snuffed out by the darkness within. So it is in these 12 stories, which track the soul-killing effects of either jealousy (the first seven stories) or power (the final five). Some, including the exceptional title story, about a Greek cop with a preternatural knack for detecting jealousy as a motive for murder, run to nearly novella length but never feel like undernourished novels in search of another 200 pages. Whether a story hinges on a shocking twist (the Hitchcockian chiller London), on a character's gradual recognition of where his demons have led him (Trash), or on the world-building necessary to construct a post pandemic dystopia in which our most repressed hungers run rampant (Rat Island), Nesbø unveils his deeply unsettling revelations at the perfect tempo."

"Jo Nesbø is one of the most talented writers working today. His mostly Norwegian-based mysteries and thrillers are top-notch. He has proven his ability to succeed with the terrific Harry Hole series, as well as stand-alone novels like The Kingdom and Headhunters, which are modern-day classics. So I was more than a little intrigued to read his first collection of short stories, The Jealousy Man. Each of these stories could be a primer in the seven deadly sins, as it seems Nesbø focuses on a different one in each tale. He divides the pieces into different subcategories, and you will understand why once you read them all. /…/ At some point in the collection, Nesbø writes, "In fiction great narrative power is often vested in a single look. In a literary sense the convention helps the writer tell his story well, and sometimes to great effect." I could not have encapsulated my thoughts about The Jealousy Man and Other Stories any better than this."

"The 12 tales in this impressive collection from bestseller Nesbø blend taut suspense with sharply limned characters. /…/ Frederick Forsyth fans will be enthralled."

"A No. 1 New York Times best-selling author with an unparalleled capacity for freezing our blood, Nesbø offers a packed story collection. /…/ Be prepared; Hollywood has already grabbed three of these stories."

"Nesbø delivers stories ranging from dystopian visions to time-honored tales of duplicity and revenge. /…/ Nesbø is at his best in the long, wonderfully atmospheric title story, which shows off his gift for pulling one story out of another."

"As unremitting a work as any of the novels in the Hole series or last year's well-received standalone thriller The Kingdom. /…/ Pure, sharp, classic Nesbø."

"Jo Nesbø is known the world over as a consummate mystery/thriller writer. Famed for his deft characterization, hair-raising suspense and shocking twists, Nesbø's dexterity with the dark corners of the human heart is on full display in these inventive and enthralling stories. /…/ With Nesbø's characteristic gift for outstanding atmosphere and gut-wrenching revelations, The Jealousy Man confirms that he is at the peak of his abilities."

"560 pages of chills inflicted by assortment of creeps /…/ Not for the faint of heart."

"Jo Nesbø is a philosophical thriller writer and a literary line dancer, who elegantly keeps his balance on the thin line between the classic crime literature and the artfully contemplative and ambiguous. His pen is sharp, the characters credible and his sceneries frightful in their baroque form of realism. He is a modern Shakespearean rascal, a Stephenkingian preacher of the depths of the soul, a solid Norwegian master storyteller."

"Jo Nesbø serves us a thrilling collection of stories about a hopefully very distant and dystopian future. /…/ The crime author's talent and flair for horror and terror cannot be denied."

"If there's anyone that truly masters the traditional crime novel format in its hard-boiled social-realistic variety, it's Norwegian author Jo Nesbø, and this year he has published two collections of long short stories – or short novels – somewhat reminiscent of Stephen King's treatment of the crime novel format. /…/ Jo Nesbø yet again confirms he knows more than his crime plot formula."

"Absolutely brilliant /…/ Suspenseful and well-written."

"Tightly and efficiently told about an eerie future. This is entertaining and at times frightening stuff –served in suitably sized doses. [A] succinct and well-written [volume] from Jo Nesbø."

"Blood-curdling, Nesbø! /…/ Five stories. Lots of violence. Powerful emotions. Unmistakably, Jo Nesbø. /…/ A literary intensity that makes it impossible not to be entertained. /…/ [Rat Island] is a suspenseful story, just about perfectly structured. /…/ At his best, Nesbø is a master of suspense, which he shows in this collection's best stories."

"In [Rat Island and Other Stories], he is straightforward and precise, in both prose, structure and plots. Great craftsmanship."
Author

Jo Nesbø

Published

2021

Genre

Pages

350

Reading material

Norwegian edition

English edition

Rights sold

Brazil, Record

Bulgaria, Emas

Canada, Penguin Random House

Catalonia, Proa

Croatia, Fokus

Czech Republic, Zlin

Denmark, Modtryk

Estonia, Varrak

Finland, Johnny Kniga

France, Gallimard

Germany, Ullstein

Greece, Metaixmio

Hungary, Animus

Iceland, Forlagid

Italy, Einaudi

Korea, Gimmyoung

Latvia, Zvaigzne ABC

Lithuania, Baltos Lankos

Netherlands, Cargo

North Macedonia, TRI

Norway, Aschehoug

Poland, Dolnoslaskie

Portugal, Dom Quixote

Romania, Trei

Russia, Azbooka

Serbia, Laguna

Slovakia, Ikar

Slovenia, Mladinska

Spain, Mondadori

Sweden, Albert Bonniers

Türkiye, Dogan Egmont

UK, Harvill

Ukraine, KM Books

US, Knopf

Film rights sold

Sweden, Hope Studios ("Shredder")

US, Media Res ("Black Knight")