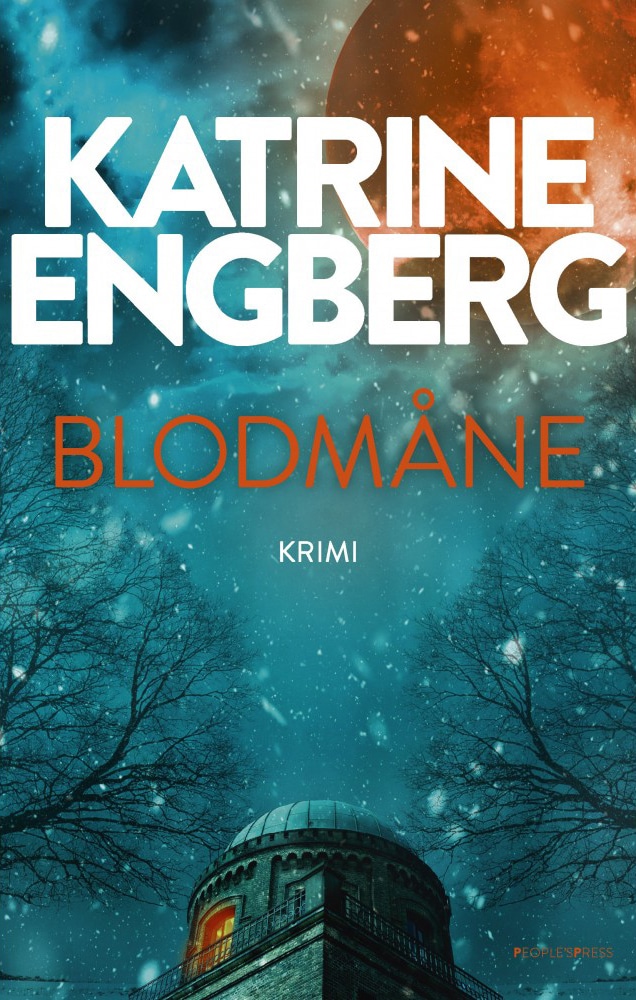 Blodmåne
Blood Moon
The Copenhagen series #2
Copenhagen is a city encapsulated in ice. Police Sergeant Jeppe Kørner has just returned home from a long vacation, one that's managed to spark his old passion for life. The holiday mood is abruptly dampened by the appearance of a dead man in a snowdrift in a park. The police suspect that they're dealing with a case of a homeless person frozen to death, but it's soon evident that it is a bestial murder, of a far more well-known person.
Things are not always what they seem. Esther de Laurenti, professional pensioner and busybody, knows this better than anyone. She traces Police Sergeants Jeppe Kørner and Anette Werner's footsteps and starts her very own investigation. She and the two sergeants will have to move fast to solve the murder case, one that turns out to involve Jeppe's best friend, broken dreams, radio shows, and an extremely sophisticated murder weapon.
Katrine Engberg's Blood Moon is the second novel about the Police Sergeants Jeppe Kørner and Anette Werner.
Reviews
"The most brilliant new voice in Northern crime belongs to Katrine Engberg."

"An enthralling thriller."

"Katrine Engberg writes wonderfully."

"A well-constructed dark thriller."

"A nail-biter of a thriller."

"An enthrallingly written thriller."

"Blood Moon is thrilling and well-written Copenhagen noir. /…/ With this series the author has made herself a name as the up and coming queen of crime fiction."

"Blood Moon is an entertaining and thrilling drama about fraud, betrayal and jealousy. /…/ Engberg delivers a novel with bestseller potential."

"Blood Moon rises above the average crime novel. /…/ Katrine Engberg really manages to make the prose come alive with realistic dialogue and creative phrasings. /…/ [I] highly recommend that you read Blood Moon."

"An excellent crime novel that has it all."

"Well-written and well-constructed. /…/ Katrine Engberg is capable of [creating] something quite unique."

"With Blood Moon Katrine Engberg writes herself up to the level of the big Danish crime authors. It's well-written Nordic noir with many lovely characters, all contributing to the progress of the novel and creating interesting and lucid scenes – including also outside the plot frame. /…/ In my opinion Blood Moon is likely to be one of this summer's big sellers."

"The master of plots is back. /…/ It's skillfully concocted, the pace and progress in the novel are perfectly balanced, and I was absorbed by it from the start."

"An extraordinary, thrilling and entertaining crime novel."

"Blood Moon is a really excellent crime novel. And that's because Katrine Engberg succeeds in creating characters you immediately empathize with and want to be around. /…/ Blood Moon is written in the same beautiful and inventive prose as The Tenant, only it's even better."
Author

Katrine Engberg

Published

2017

Genre

Pages

350

Reading material

Danish edition

English sample

Rights sold

Czech Republic, Albatros/Motto

Denmark, People'sPress

Germany, Diogenes

Lithuania, Baltos Lankos

Norway, Capitana

Russia, AST