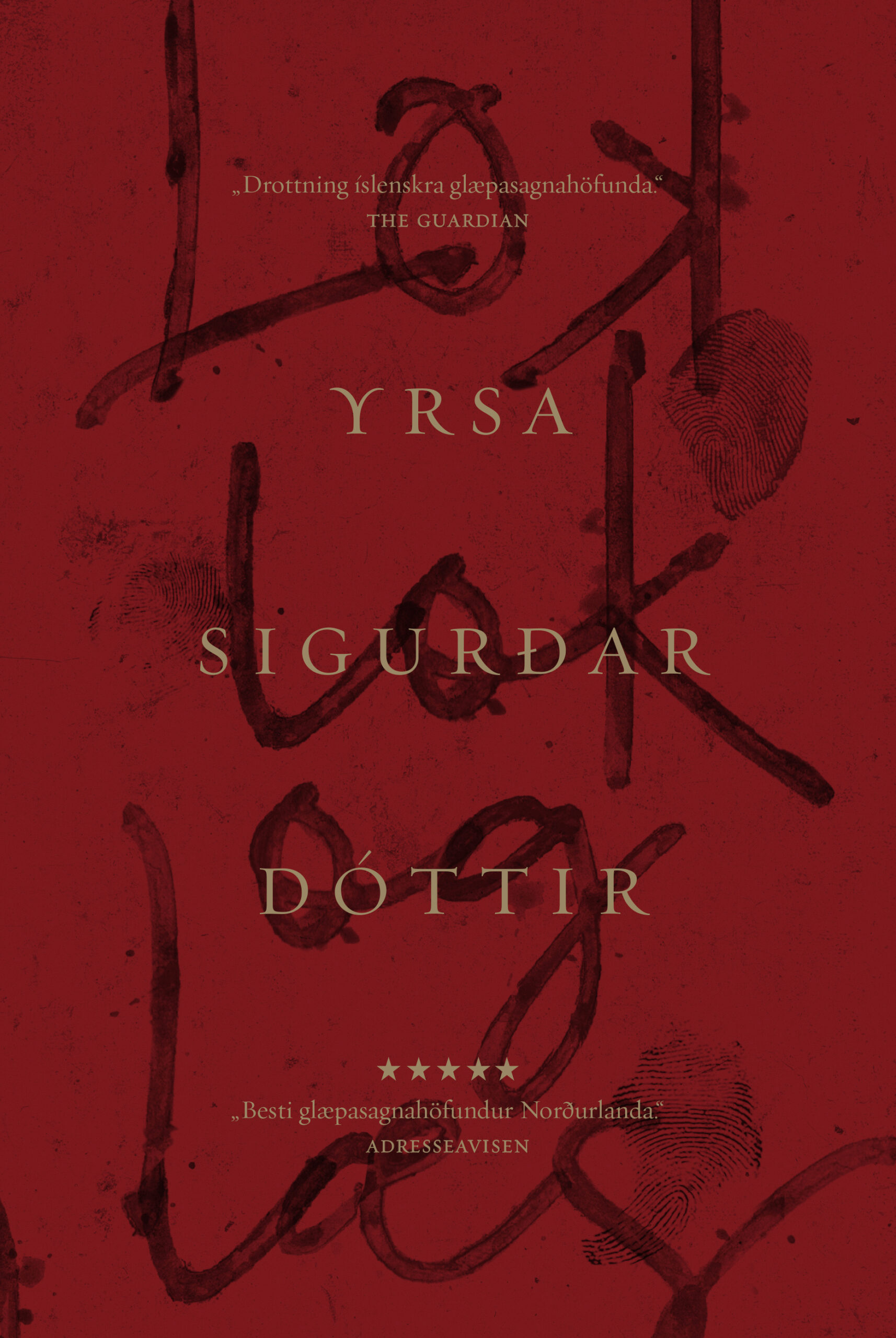 Lok lok og laes
I See You
The Black Ice Series #1
On a cold winter evening on the secluded fjord Hvalfjörður, a neighbor visits the house of a family that has not been seen or heard for in a week. He sees traces left of the family, but no one comes to open when he knocks on the door. After breaking into the house through the back door, he is met by a grizzly scene and quickly runs out in horror.
Policeman Týr and forensic pathologist Iðunn are called to the scene to investigate the dreadful crime committed upon the family members. As the case advances, harrowing secrets about the family are revealed and it looks as if not everything is at it first seemed. Along with a young policeman Karó, the investigative team quickly realize that the case forces them to face their own suppressed past and opens a Pandora's box to yet unveiled mysteries.
I see you is the first installment in the Black Ice series. The term "black ice" refers to the climate condition when ice is transparent and the risk for accidents is higher. Much like black ice – the seemingly distant dangers in Yrsa Sigurdardottir's Black Ice series are often right under your nose.
Reviews
"Yrsa is a master at evoking a chilling and threatening atmosphere full of untold secrets."

"A book that captivates the reader from the very first page. Pretty grim in parts, but so gloriously plotted that the reader loses track of time."

"This novel chills you to the bone."

"Eerie, merciless, and intense. That's how the Icelander's writing style can be described. Rather than reading about happy tourists, we get deadly stories of the Nordic Island. And it makes you crave more from Yrsa Sigurdardóttir! "
Author

Yrsa Sigurdardóttir

Published

2021

Genre

Pages

309

Reading material

Icelandic edition

English summary

Rights sold

Czech Republic, Grada

Denmark, Lindhardt og Ringhof

Estonia, Varrak

Finland, Otava

Germany, Btb

Hungary, Animus

Iceland, Veröld

Netherlands, Cargo

Norway, Bonnier Norsk Forlag

Poland, Sonia Draga

Slovakia, Grada

Sweden, HarperCollins Nordic

UK, Hodder & Stoughton