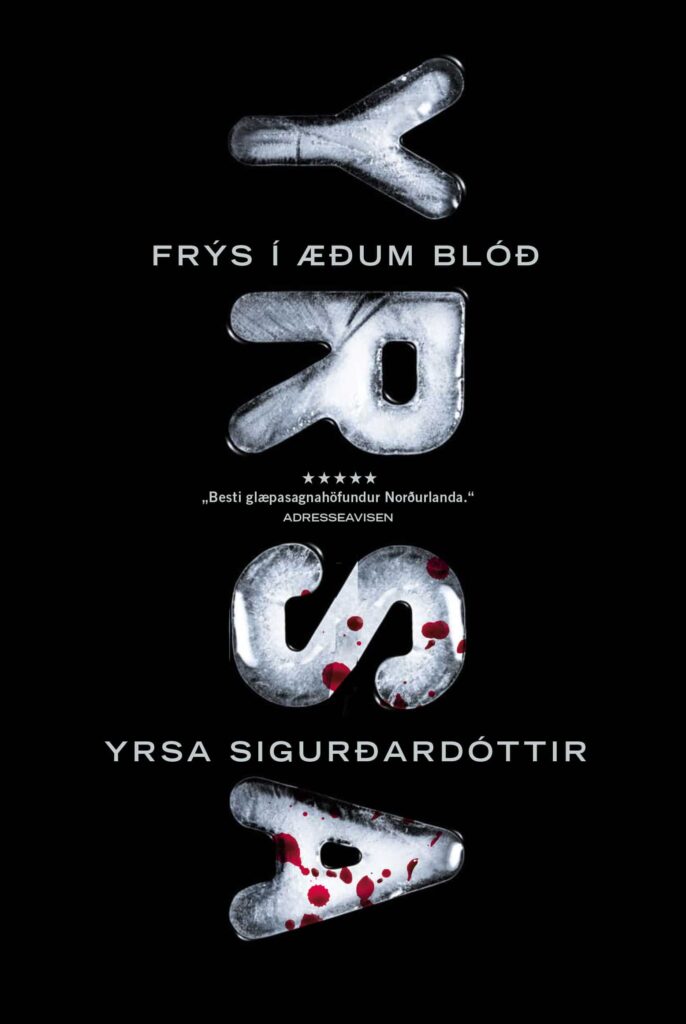 Frýs í æðum blóð
The Surge
The Black Ice Series #3
A skeleton, which appears to have been buried in the ground for many years, is found and exhumed at a recycling center in Reykjavík. Police officers Týr and Karó are not assigned to the case but are asked to assist in a neighbor dispute that has entered hellish territory. Before long, they find themselves involved in a murder case after the conflict takes a deadly turn.
Meanwhile, Gunndís, a young female cook, takes a temporary job onboard a large fishing ship, following in her late father's footsteps. When she finds a book that belonged to him that should be at the bottom of the sea, she begins to fear that someone on board has it in for her.
Although Týr and Karó do not realize it to begin with, the events are all linked through a horrible accident, many years ago, when a trawler caught on fire and sank to the depths of the ocean with the crew trapped inside.
The Surge is the third installment in Yrsa Sigurdardóttir's thrilling Black Ice series.
Author

Yrsa Sigurdardóttir

Published

2023

Genre

Pages

301

Reading material

Icelandic edition

Rights sold

Czech Republic, Grada

Denmark, Lindhardt og Ringhof

Estonia, Varrak

Finland, Otava

Germany, Btb

Hungary, Animus

Iceland, Veröld

Netherlands, Bezige Bij

Norway, Bonnier Norsk Forlag

Poland, Sonia Draga

Sweden, HarperCollins

UK, Hodder & Stoughton