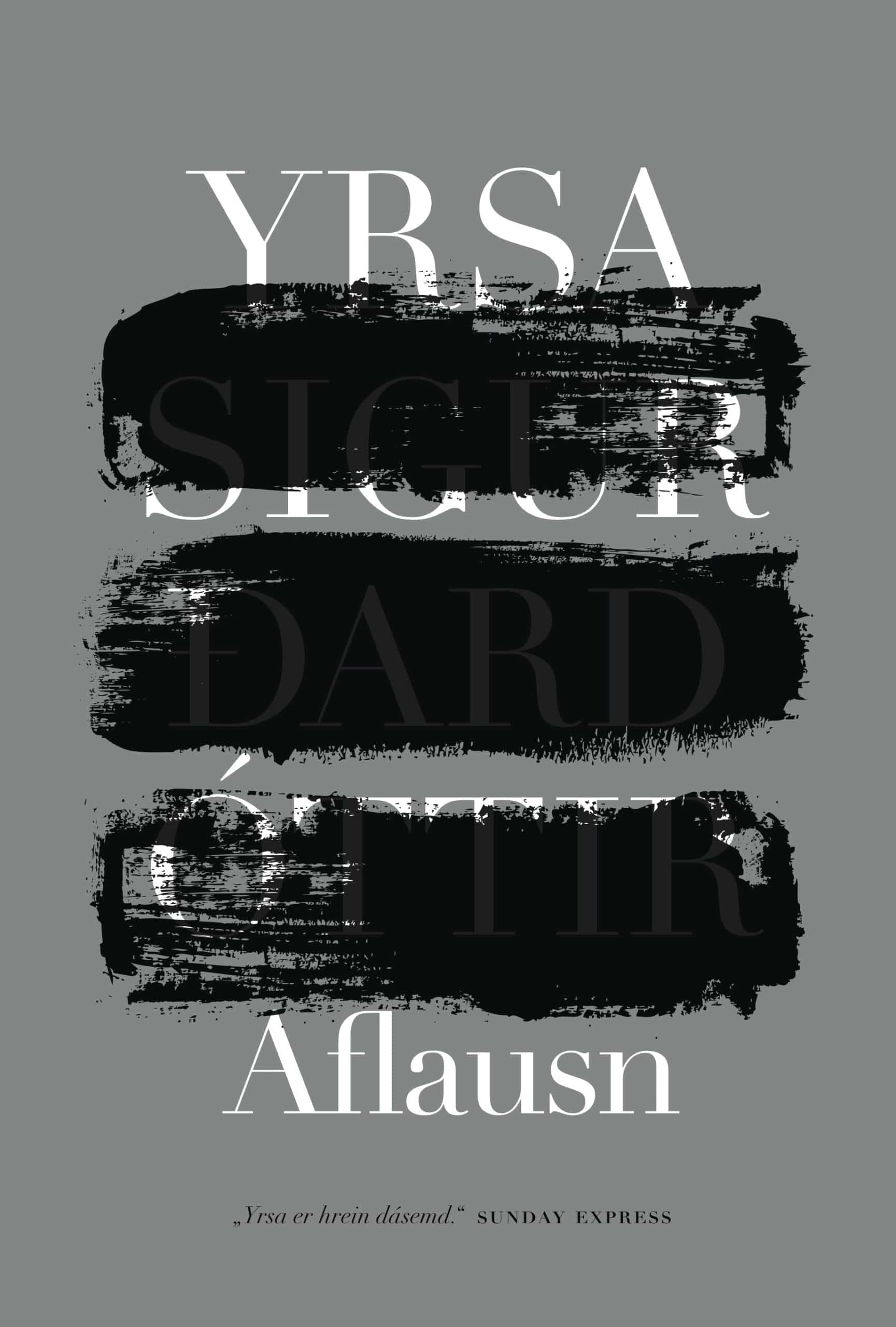 Aflausn
The Absolution
Freyja & Huldar #3
A teenager is brutally beaten to death in the cinema where she works, her body dragged into the night by the masked killer. Clips of her begging for forgiveness are sent to her friends from her Snapchat account. When the body is finally found it is marked "2". A teenage boy meets a similar fate a few days later, and again clips where he begs the killer for forgiveness are sent to his friends via social media. When found his body is marked with a "3".
Huldar joins the murder investigation, working under Erla. Their relationship is strained after being subjected to an internal review regarding the sexual harassment allegations, which took place in The Reckoning. But they must set their differences aside and focus on finding a merciless killer – as well as trying to ascertain if there is an undiscovered third body – one carrying the number "1".
As Icelandic law stipulates that a psychologist be present when questioning youths, Freyja is drawn into the investigation despite her reluctance to work with Huldar. She soon suspects that bullying might lie at the heart of the case, although her own experience as a victim of such behavior might influence her judgement.
All three can at least agree on two things: the truth is far from simple. And the killer is not done yet.
The Absolution is the third installment in Yrsa Sigurdardóttir's series about the psychologist Freyja and the police officer Huldar.
Awards
Shortlisted for the Petrona Award

(Best Scandinavian Crime Novel of the Year) UK
2020

Shortlisted for The Blood Drop

(Best Icelandic Crime Novel of the Year) Iceland
2017
Close award list
Reviews
"Iceland's Queen of Crime brings to her excellent procedural series a twisted imagination and a knack for intricate plotting. Combining gritty visceral crime writing, with a twisted imagination and masterful plotting, Yrsa Sigurðardóttir's Children's House series is one of my personal favorite series launched over the past few years."

"Sigurdardottir creates an intense focus upon and thorough examination of bullying, including issues of isolation, suicide, couseling, and inept prevention in this excellent, gritty thriller that will appeal to series fans of Kimberly McCreight's Reconstructing Amelia"

"Stellar. /…/ This heart-wrenching story deserves a wide audience."

"Sigurdardóttir is masterful at blending examinations of complex social ills with satisfying procedural details, and this episode proves to be a compassionate, timely bar-raiser in a fine series."

"A tough novel about a grim social phenomenon with a fast-paced plot."

"Queen of Icelandic crime. Sigurdardóttir's story about the dark side of school and social media is as gripping as it is grisly."

"Sigurdardottir, one of the country's finest writers, spins a terrifying tale. /…/ If you haven't already discovered Sigurdardottir, this is the book to begin."

"The Icelandic queen of crime."

"A truly ingenious story that even manages to create some understanding for the culprits."

"A spine-tingling and tremendously exciting story."

"The third book in a very strong series. /…/ Sigurðardóttir writes with control and the vivid scenes are meticulously worked out. Her central characters have highly intriguing personalities."

"[A] well-written, engaging and thrilling police procedural."

"Yrsa Sigurdardóttir skillfully manages to keep the reader guessing till the very last page."

"The best crime fiction author in the Nordic countries."

"Yrsa Sigurdardóttir is an immensely talented crime fiction author who writes great contemporary stories /…/ I would even go as far as to state that no-one is as good at writing suspenseful crime novels"

"Very well constructed, an excellent plot and all the threads come together in the end. /…/ An exciting story, touching but at the same time an appeal for action against bullying."

"As we have come to expect of Yrsa, the plot is tight and original and uncoils at a perfect pace right until the very end. /…/ This novel ranks among the very best suspense fiction works out there. The Absolution reaches far beyond the framework of the story itself and addresses social problems we urgently need to confront. Conclusion: An exceptionally good crime novel in which the writing, plot and characters all come together to form a story that will keep the reader up all night."
Author

Yrsa Sigurdardóttir

Published

2016

Genre

Pages

363

Reading material

Icelandic edition

English edition

Rights sold

Bulgaria, Emas

Croatia, Znanje

Czech Republic, Metafora

Denmark, Lindhardt og Ringhof

Estonia, Varrak

Finland, Otava

France, Actes Sud

Germany, Btb

Greece, Metaixmio

Hungary, Animus

Iceland, Veröld

Italy, Mondadori

Latvia, Zvaigzne ABC

Netherlands, Cargo

North Macedonia, Antolog

Norway, Kagge

Poland, Sonia Draga

Portugal, Quetzal

Russia, Eksmo

Serbia, Dokaz

Türkiye, Koridor

UK, Hodder & Stoughton

US, St. Martin's Press