Oskar Söderlund
Oskar Söderlund (b. 1978) is a celebrated Swedish screenwriter and the creator and writer of The Fat and the Angry (2014), which was directed by internationally recognized director Johan Renck. The TV series premiered on SVT in 2014 and was awarded the Silver Bird Prize in the category 'TV Movie' at the 2014 Seoul International Drama Awards, was nominated for a Europa Prize and became the winner of the prestigious 'Best non-English Language Drama Series' award at the 2014 C21 International Drama Awards.
Söderlund started his career by penning the screenplay for the feature film Offside (2006) and co-authoring the storyline for the TV series How Soon Is Now?! (2007), which was directed by Mikael Marcimain and later won the Prix Italia and the Golden Fipa. He later developed and wrote the Swedish adaptation of Marianne Fredriksson's modern classic Simon (2011). The film received a record-breaking 13 nominations at The Official Swedish Film Awards. Furthermore, Söderlund has been one of the writers of Saltön (2010), one of Sweden's most popular TV series.
Söderlund is the creator and writer of the thriller drama series Greyzone (2018) which premiered in February 2018 and has received outstanding reviews both in Sweden and internationally.
Currently, Söderlund is head writer for the much-awaited Netflix original series Easy Money.
Related news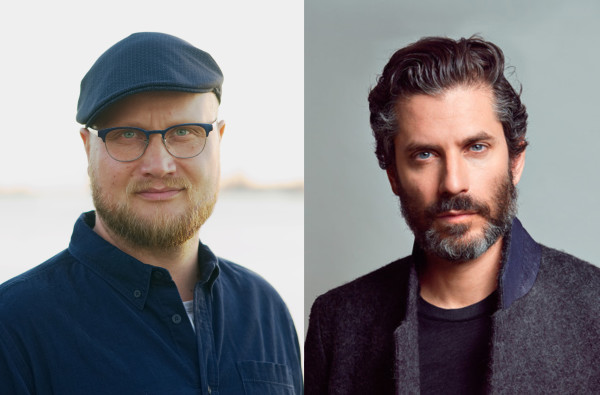 Photo: Johan EL Eriksson & Pierre Björk
'Easy Money' becomes a Netflix original series
Today Netflix announced Easy Money, a brand new six-part original series from acclaimed screenwriter Oscar Söderlund and bestselling author Jens Lapidus.
The new Netflix original series is set in the buzzing start-up scene of Stockholm and takes place ten years after the events of the feature film Easy Money - Life Deluxe (2013). The hunger for status and money is stronger than ever and the criminal world has become even more brutal, chaotic and ruthless. When the criminal and business worlds collide, loyalty, friendships and partners will all be tested in the never-ending quest for easy money.
Tesha Crawford, Director of International Originals Northern Europe: "We are so excited to announce this new Swedish series and to bring the world from this much loved movie back to life in a fresh and exciting way. To do this, we are fortunate to work with some amazing Swedish creatives. We have full confidence in Oscar and Jens and their vision for this new chapter of Easy Money and we have an incredibly strong partner in SF Studios."
The much-awaited TV series is produced by SF Studios and will be shot in Sweden during 2020.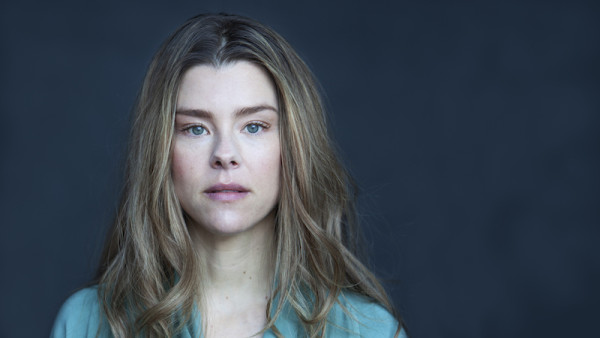 Photo: Tove Risberg/TV4
'Rebecka Martinsson' renewed for a second season
TV4 and C More have announced the renewal of Rebecka Martinsson for a second season. The popular crime drama series, based on Åsa Larsson's novels revolving around lawyer Rebecka Martinsson, is produced by Yellow Bird.
Karin Arrhenius and Oskar Söderlund are the writers for the second season and Fredrik Edfeldt has assumed the role of concept director. Actress Sascha Zacharias (Modus, Beck) has taken over the role of protagonist Rebecka Martinsson. The series is currently filming and the premiere is slated for 2020 on TV4 and C More.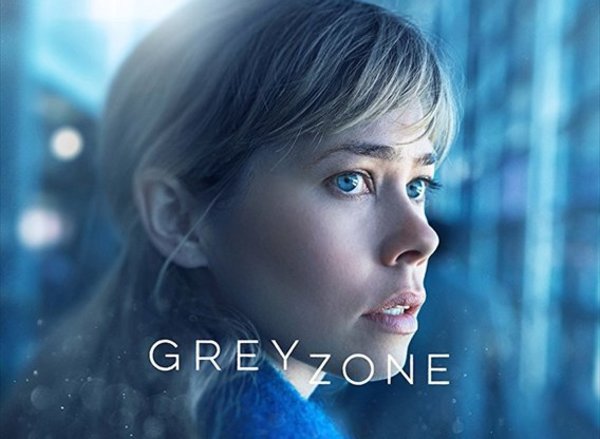 'Greyzone' lauded in the UK
The thriller drama series Greyzone, created and written by Oskar Söderlund together with Morten Dragsted and Rasmus Thorsen, has received great attention in British press. The series was among else chosen by The Times as a Critic's Choice, and received great praise also in Entertainment Focus and The Telegraph.
"It's a tense, intelligent and thought-provoking drama; one for fans of Homeland as well as Scandi dramas."
-The Times
"Greyzone is a poignant and absorbing series which raises moral dilemmas and heartbeats alike. /…/ a must-watch."
-Entertainment Focus
"[An] edge-of-the-seat thriller that explores the moral grey area (or grey zone) of, among other things, the captor-hostage relationship."
-The Telegraph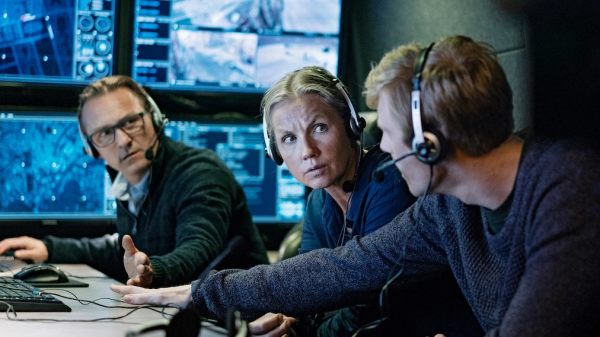 Photo: C More
'Greyzone' to air in the UK this year
Walter Presents, a Channel 4-backed drama service, has acquired the thriller Greyzone and will air the Cosmo Film-produced series later this year. Greyzone is created and written by Oskar Söderlund together with Morten Dragsted and Rasmus Thorsen.
Walter Presents co-founder and curator Walter Luzzolino said: "After being boxed for too many years into the 'dead girl and moody detective' corner, Scandi drama is in the midst of a sensational phase of creative reinvention. Greyzone is a perfect example of this: an ambitious, glossy and utterly compelling thriller which completely subverts the Homeland-style premise of a terrorist plot to tell the powerful and affecting story of the ambiguous relationship between a hostage and her captor."
Greyzone premiered in February on the Swedish broadcaster TV4's streaming service C More and on the Danish broadcaster TV2. The series has received outstanding reviews.
Read more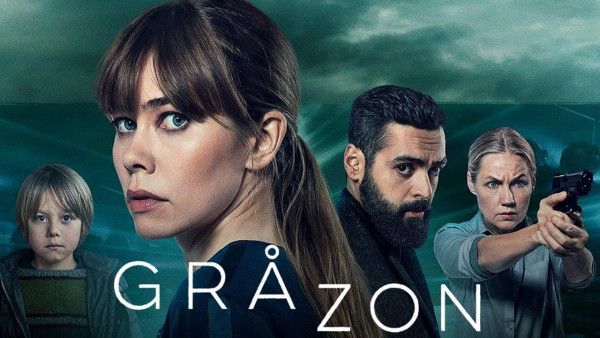 'Greyzone' lauded by the Swedish press
Oskar Söderlund's new thriller drama series Greyzone, which premiered yesterday, February 22, has received outstanding reviews in the Swedish press. The series has among else been praised by the major newspapers and publications Aftonbladet, Expressen, Göteborgs-Posten and TVdags.
"It is a difficult and precarious topic that Oskar Söderlund and Morten Dragsted take on in Greyzone, but I'll be damned if they haven't succeeded in creating a drama about terrorism with both nerve and perceptiveness."
-Aftonbladet
"C More's new original series Greyzone deserves to become a success."
-Expressen
"Brilliant acting and high aspirations that challenge our preconceptions. See it!"
-Göteborgs-Posten
Trailer premiere of Oskar Söderlund's upcoming TV-series 'Greyzone'
In Oskar Söderlund's Greyzone we get to follow Victoria Rahbek, a drone engineer who is taken hostage by a group of terrorists. Meanwhile, security police officer Eva Forsberg is given a new assignment – to create and lead a taskforce between Sweden and Denmark dedicated to preventing and actively combating terrorism.
Greyzone premieres on February 22 on the Swedish broadcaster TV4's streaming service C More and on February 25 on the Danish broadcaster TV2.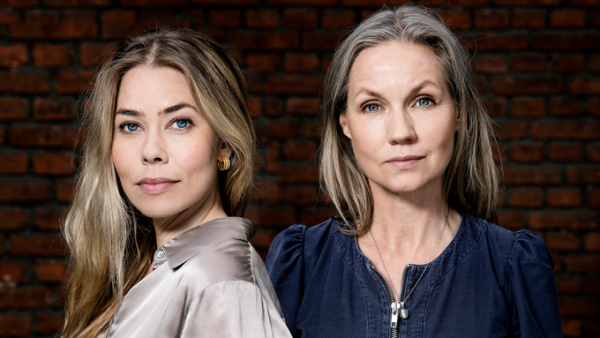 Photo: C More
New international TV series "Greyzone" starts filming
Greyzone a new international TV series, starts filming in Denmark, Sweden and Germany. The TV series of 10 episodes is created and written by Oskar Söderlund and Morten Dragsted. Mikkel Bak Sørensen has also been involved as writer.
Greyzone is to premiere on C More spring 2018 and is a co-production with TV2 Denmark and Cosmo Film.
The story revolves around a terrorist attack threatening Scandinavia. Tova Magnusson and Birgitte Hjort Sørensen are to play the lead roles.
Read more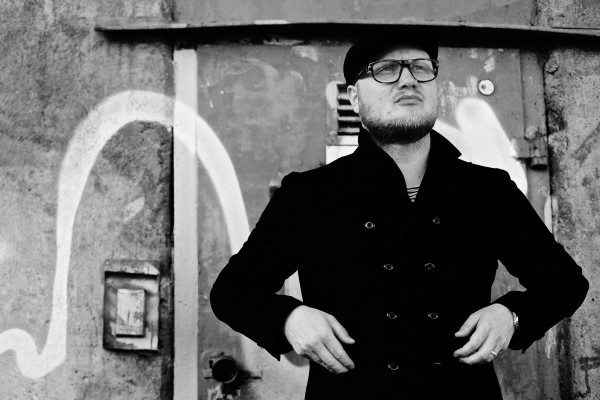 Oscar Söderlund guest on 'Framgångar och Motgångar'
Oscar Söderlund was recently a guest on the Swedish podcast Framgångar och Motgångar (Success and Setbacks) where he was interviewed about his success as a screenwriter and his interest for film and television. The result is an honest and interesting discussion with an approach to create a more unobstructed Swedish TV- and film climate.
The podcast can be found on iTunes, as well as by clicking the Read more link below. Language: Swedish
Read more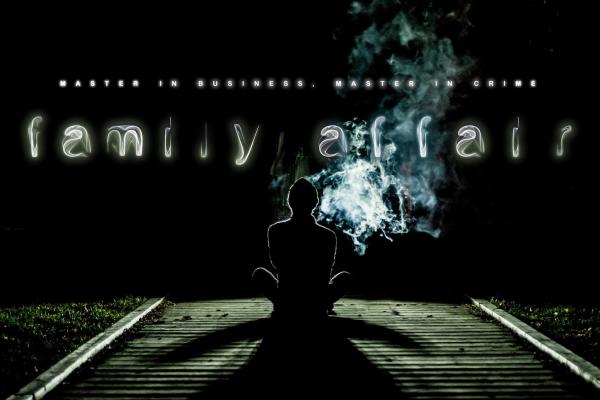 Söderlund and Sørensen's new series in production
Oscar Söderlund, the screenwriter behind the critically acclaimed TV series The Fat and The Angry (Ettor och nollor), is now in the works of writing a new thriller series together with Danish co-writer Mikkel Bak Sorensen for SVT. The project, with the working title Family Affair (Sinsimilla), will be set in Gothenburg.
The project will be presented during Göteborg International Film Festival's TV Drama Vision days next week.