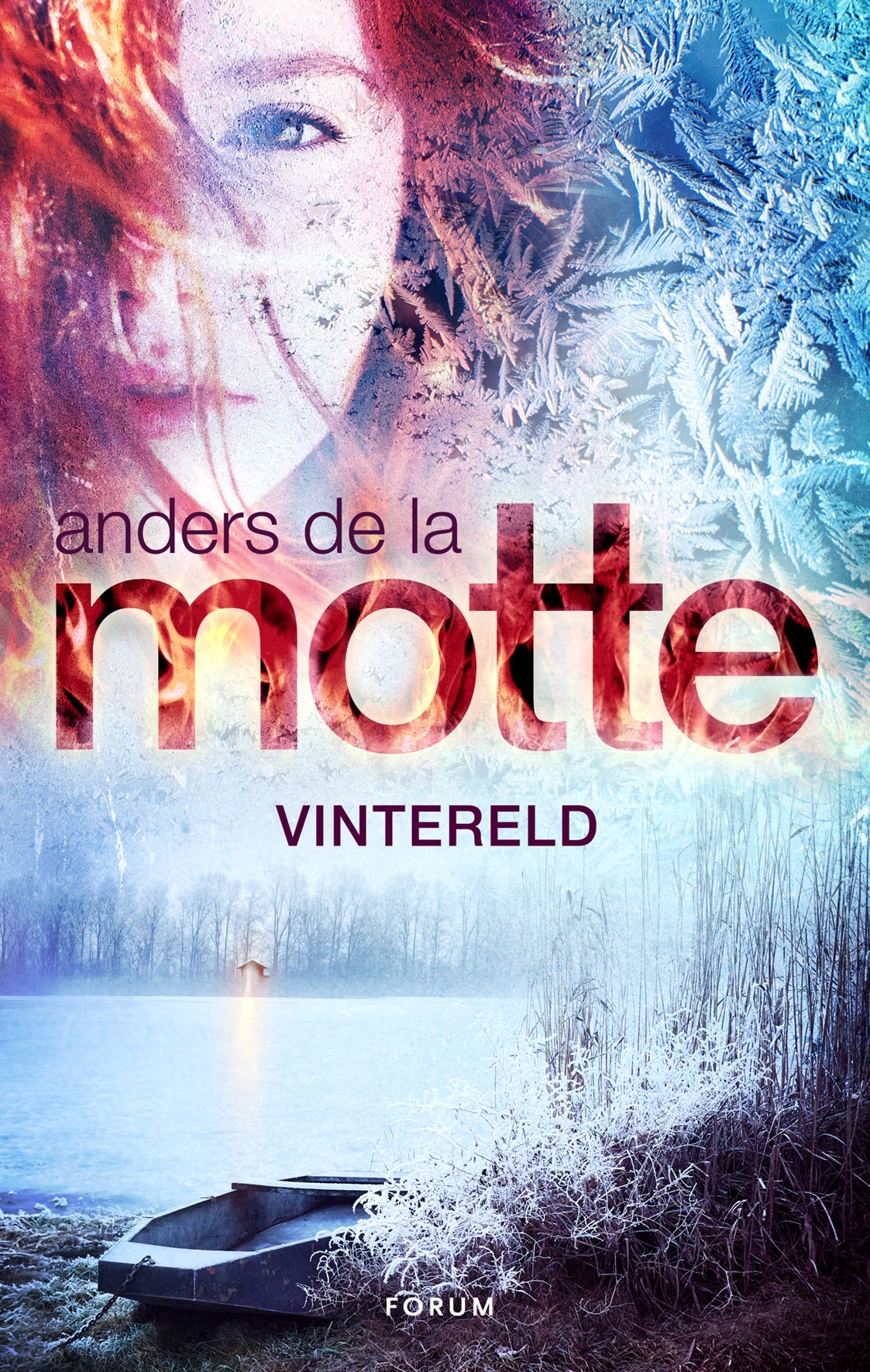 Vintereld
Dead of Winter
The Skåne Quartet #3
In 1987, on the night of the Feast of St. Lucy, a dance hall burns to the ground in southern Sweden. A young woman is killed in the fire. During the investigation that follows, it's one person's words against another's and friendships fray at the edges, confidences are betrayed, and families are torn apart. At long last, a young man confesses to the crime.
Thirty years later, Laura Aulin inherits the cabin village that her aunt used to manage. As a teenager, Laura spent all of her school breaks there. The cabins, her friends and her aunt had been a safe haven for Laura, until the fire. That night had changed everything.
Now Laura is forced to return to the small community still ravaged by the tragedy. Her presence stirs up repressed emotions, and when fire after fire is suddenly set in what appears to be an arson spree, the mood turns hostile. As the fires draw nearer the cabin village, Laura discovers that even her aunt had secrets. Not to mention that before her death, she seemed to have found something. Something that sheds a horrific new light not only on the old tragedy, but on Laura's own memories of the night.
Dead of Winter is a spine-chilling suspense novel about unbreakable blood ties, betrayal, and scars that never fade.
With Dead of Winter Anders de la Motte once more returns to the countryside of southern Sweden and the novel is the third stand-alone installment of the bestselling Skåne Quartet.
"Anders de la Motte has quickly become one of my favorite crime writers. His writing is tightly plotted and dark with psychological suspense, intriguing characters and vivid milieus that never stop delivering."
-Katrine Engberg
Awards
Shortlisted for the Swedish Academy of Crime Writers' Award

(Best Swedish Crime Novel) Sweden
2018
Close award list
Reviews
"Dead of Winter offers up solid suspense, credible settings, and not just a few surprises. /…/ There's plenty of dark melancholy and beautiful forest solitude to be found in the Scanian winter, when the lakes freeze, the crows cry, and the spruces sway as if warning of danger."

"Extremely entertaining. /…/ De la Motte's signature story technique […] results yet again in a highly effective arc of thrills. /…/ An incredibly enjoyable story unfolds throughout [Dead of Winter]."

"The milieus almost have a life of their own and create a captivating mood around the intrigues that he so cleverly weaves together. /…/ Anders de la Motte paints with near fairy tale like brushstrokes this time. /…/ Dead of Winter is one of the best things you can read this fall in Swedish crime, and it is also well-deservedly shortlisted for the Best Swedish Crime Novel award. If it's a seasonal quartet Anders de la Motte has in mind, it's only spring that is missing and I can't wait for it."

"Anders de la Motte is a productive author capable of changing style, milieu and tone in his storytelling according to plot and character gallery. Dead of Winter is a classically written thriller with beautiful milieu depictions and well-drawn characters."

"Anders de la Motte belongs not only to the Swedish [crime] genre elite, he is at the absolute top of it – and there is only a few there."

"The milieu depictions are deeply suggestive and highly symbolic, and the author makes sure that the suspense lasts until the surprising end."

"Dead of Winter is a well-written and skillfully composed crime novel. Two timelines are cleverly woven together and just when you think you know where it's heading, there's a twist – and it happens more than once. It's suspenseful, but at the same time low-key and almost melancholic."

"Anders de la Motte writes better than ever. /…/ This is Anders de la Motte's eighth crime novel and one of his best. /…/ He has an unfailing ability to build rural environments, both on the in- and outside. /…/ As in Deeds of Fall, [he] utilizes all the opportunities that nature presents to create horror."

"An extraordinarily well-written book with eerie suspense. The character portrayals are extremely convincing. [Anders de la Motte] is furthermore very skilled at depicting nature and landscapes."

"Anders de la Motte is one of our most skilled crime writers; he impresses with his changeable language. /…/ The prose is soft and atmospheric."

"Anders de la Motte once again proves that he is one of Sweden's most skilled suspense writers."
Author

Anders de la Motte

Published

2018

Genre

Pages

375

Reading material

Swedish edition

Rights sold

Czech Republic, Euromedia

Denmark, Modtryk

Estonia, Varrak

Germany, Droemer Knaur

Greece, Kedros

Hungary, General Press

Norway, Aschehoug

Poland, Czarna Owca

Sweden, Forum

UK, Zaffre (World English)

Film rights sold

Sweden, Harmonica Films