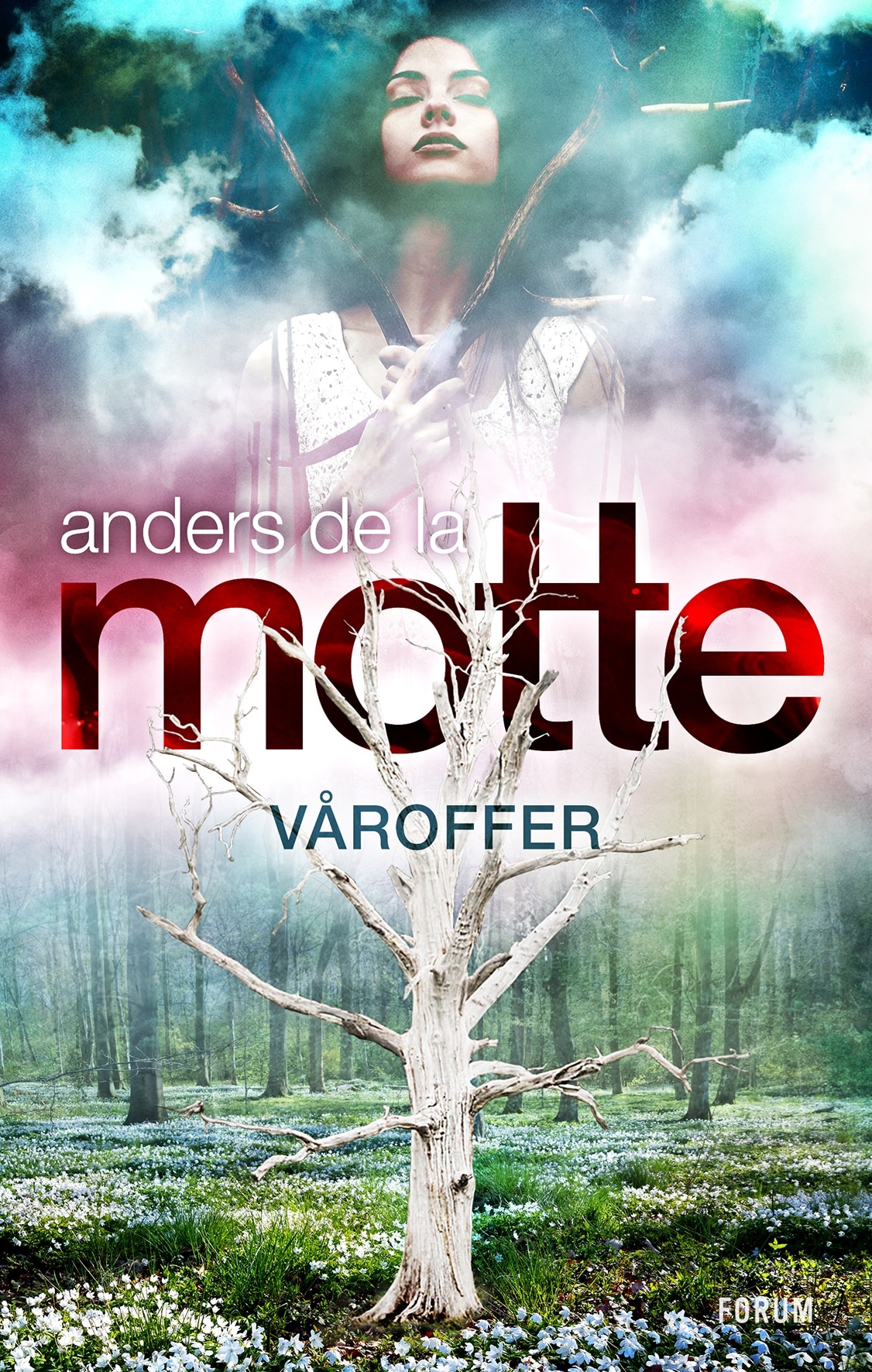 Våroffer
Rites of Spring
The Skåne Quartet #4
On Walpurgis night of 1986, a sixteen-year-old girl is ritualistically murdered in the woods adjacent to a castle in the southernmost part of Sweden. Her stepbrother is convicted of the terrible deed, and shortly after, the entire family vanishes without a trace.
The spring of 2019, doctor Thea Lind moves into the castle. Having made a strange discovery in an ancient oak tree on the grounds, her fascination with the old tragedy deepens. As she uncovers more and more similarities between her own troubled past and the murdered girl's upbringing, her conviction grows: the truth of the killing was never uncovered. The spring of 1986 claimed more victims than one.
Rites of Spring is the final installment in Anders de la Motte's lauded series of stand-alone suspense novels set in southern Sweden.
The Sunday Times selected Rites of Spring as "Book of the Month" for April, 2021.
Reviews
"De la Motte juxtaposes the horrors of war with age-old superstitions to superb effect."

"Rites of Spring by Anders de la Motte [is a] mesmerising amalgam of creepy folklore, festering secrets and dark truths. If you thought a Swedish spring brought only bright sunshine, beautiful countryside and stunning coastal walks, then you haven't yet entered the spine-tingling world created by a former police officer who has magically morphed into a master storyteller. Rites of Spring is Scandi-crime at its best and the latest book in Anders de la Motte's stunning Seasons Quartet /…/ Rites of Spring is one of the classiest Scandi-noirs you will read this year /…/ De la Motte uses several, intriguing narrative voices which add an extra layer of mystery and menace to a host of shocking revelations, not just about events and people in the secretive, suspicion-wracked town of Tornaby, but also in the elusive past lives of Thea and David. As the two timelines collide, the claustrophobia of the guarded, superstitious community intensifies and a series of plot twists uncoil like a basket of slithering serpents waiting to pounce on their unsuspecting victims. With shades of The Wicker Man and Stieg Larsson, and a story that consumes the reader from the first, unsettling chapter to a final, jaw-dropping flourish, this a top-notch opener to what promises to be a treat for every season!"

"One can clearly sense that this is a writer who enjoys unfolding a good story, and who has close-knit ties to Scanian nature and society. The moods are dense and everywhere the atmosphere is saturated with fateful hints. The perfect crime novel for a dark, wet and cold weekend!"

"Rites of Spring is a wonderfully grim and enigmatic suspense novel. /…/ Anders de la Motte manages to credibly combine the mysterious with the day-to-day, letting the horror effectively sneak up on the reader and the ordinary take on a strange apperance, subtly shifting that which is gray and colorless into a dark and eerie twilight."

"Just as thrilling and affecting as the preceding installments in the series. /…/ Secrets and lies are exposed in evocative, decadent environments. Everything unfolds in a delightfully drawn out tempo that spurs the reader to binge-read [Rites of Spring]."

"Rites of Spring is a worthy finale and perhaps even the most outstanding of these seasonal interpretations."

"[De la Motte's] latest quartet of books are poignant, reflective, with vivid milieu portrayals and complex mysteries rooted in the past. It cannot be possible for a person to write such diametrically different kind of books – I'm beginning to suspect he's an alien."

"Anders de la Motte is a gifted suspense writer who plants many clues throughout this tale where nothing is what it seems to be at first glance."

"Better spring reading is hard to imagine and in many ways it's sad that this is the finale. At the same time it's liberating how Anders de la Motte consistently refuses to linger in successful concepts."

"Anders de la Motte is a master at offering unexpected twists and turns – the same is true for this novel."
Author

Anders de la Motte

Published

2020

Genre

Pages

400

Reading material

Swedish edition

Rights sold

Czech Republic, Euromedia

Denmark, Modtryk

Estonia, Varrak

Germany, Droemer Knaur

Greece, Kedros

Hungary, General Press

Norway, Aschehoug

Poland, Czarna Owca

Sweden, Forum

UK, Zaffre (World English)

Film rights sold

Sweden, Harmonica Films