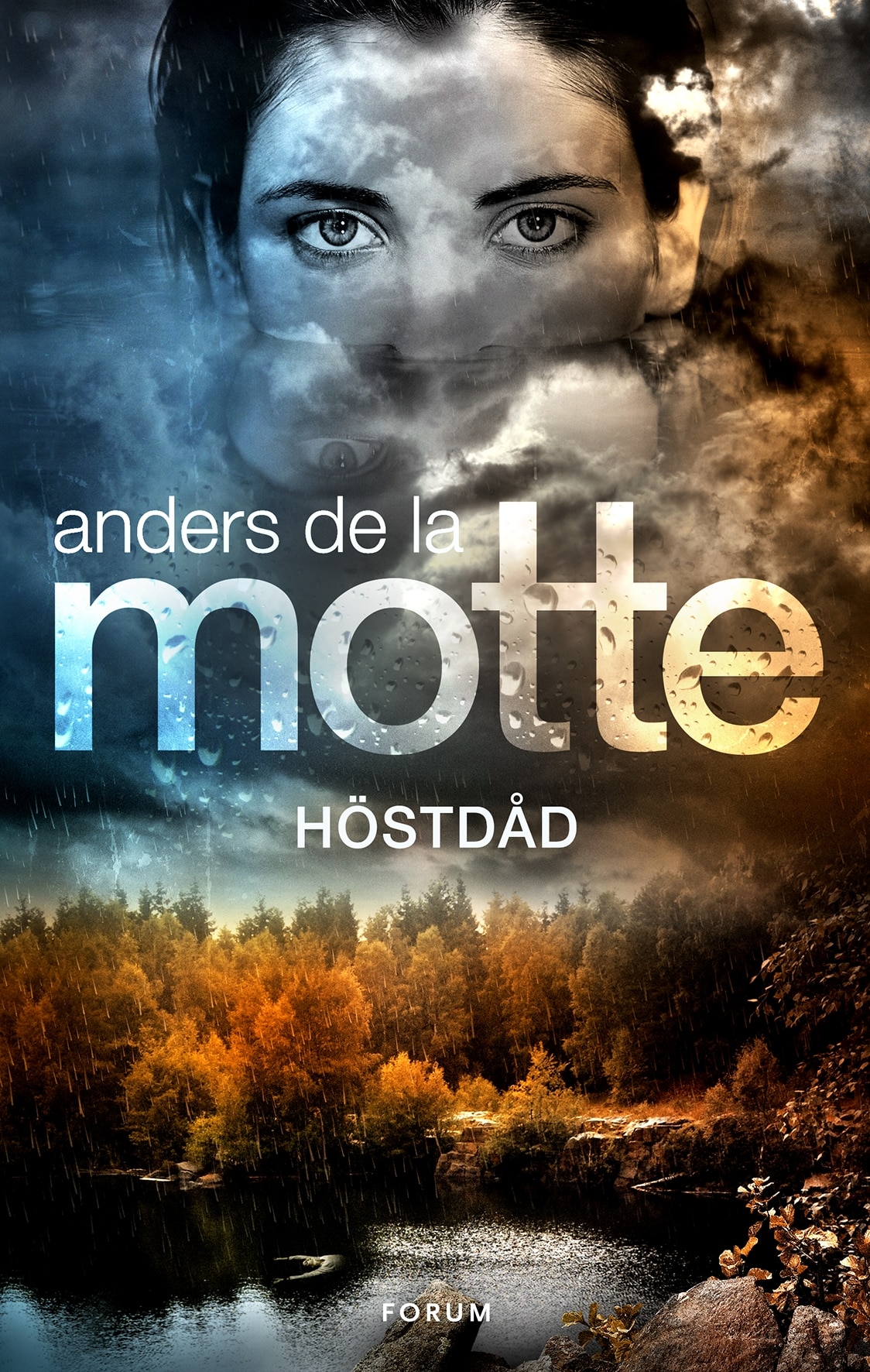 Höstdåd
Deeds of Fall
The Skåne Quartet #2
It's a late summer's eve in 1990 and five childhood friends have set up camp by their secret bathing spot, a closed quarry on one of southern Sweden's mountain ridges. The mood is effervescent, but under the surface tensions run deep. Though the evening is supposed to be a last farewell to their childhoods and each other, not everyone is ready to let go, or be left behind. When dawn breaks and the first fall rain has subsided, a body is floating in the dark waters of the quarry. The police label it a tragic accident, but not everyone is convinced.
For twenty-seven years, the accident remains an open wound in the community, a conflict waiting to catch fire. When the old chief of police is replaced by Anna Vesper, a newly arrived homicide detective from Stockholm, things start moving. Soon Anna is left with no choice but to ignore all warnings and reopen the case from that autumn in 1990. An autumn that few will admit to remembering, but nonetheless refuses to be forgotten.
Deeds of Fall is the second installment in Anders de la Motte's series of stand-alone suspense novels set in southern Sweden.
"Well-written, well-told and not at all obvious."
–Leif GW Persson
Awards
Shortlisted for the Golden Bullet Award

Norway
2019

Shortlisted for the Swedish Academy of Crime Writers' Award

(Best Swedish Crime Novel) Sweden
2017
Close award list
Reviews
"Captivating Swedish crime. /…/ Anders de la Motte turns up the suspense volume."

"A very, very good book. /…/ Deeds of Fall is just as much a family drama as it is a crime novel. /…/ both thrilling and gripping."

"A gem of a crime novel. /…/ It's rare to find this much suspense between two book covers. After just a few sentences, it's impossible to keep calm. The story is more explosive than dynamite. For this crime fiction highlight you'll need a gun license; it's that fatal. If you don't pay attention, you might end up beyond rescue. The author has no mercy for his readers. His writing is fiercely captivating and provides a cinematic thriller that's one of a kind. Top class! /…/ With Deeds of Fall, Anders de la Motte proves that he's able to create suspense like few others. He's up there with Cilla & Rolf Börjlind and definitely belongs to the elite of Scandinavian writers. His novels are absolutely murderous, as well as breathtakingly ingenious masterpieces of crime drama. [The novels] are so to the point that the reader might very well have a heart attack after a few pages. So, beware!"

"Anders de la Motte creates an atmospherically dense crime thriller. /…/ The author steadily increases the tension and gives his readers goosebumps. /…/ The enigmatic centerpiece of this thriller raises more and more hair-raising questions."

"Powerful crime fiction! A flood of different emotions are set into motion by this strong and well-constructed crime novel. /…/ Reminds you a little bit of Torkil Damhaug's novels. One can also draw parallels to Camilla Grebe's Diary from My Disappearance. /…/ A powerful and great literary prologue sets the mood for the rest of the well-written book. Deeds of Fall is even better than its prequel, End of Summer. The backdrop of autumn matches well with the story's symbolism. The milieu depictions are some of the highlights of the book, as are the credible and well described human relationships. /…/ De la Motte has created an intricate plot that holds the reader's interest all through the thrilling build-up of the suspense, and all the way to the very surprising end."

"A waterproof crime novel. /…/ [Deeds of Fall] is one of Anders de la Motte's very best novels."

"Anders de la Motte handles the classic elements of the crime fiction genre with contagious enthusiasm, describes landscapes and people with such a gentle hand and great feeling for milieus and atmosphere that one can only breathlessly continue reading, and enjoy every line. /…/ Anders de la Motte has gone from clarity to clarity in his writing, starting with the unique Game Trilogy, then going on to write the classic yet willful crime novels MemoRandom and UltiMatum, and now he ever so fittingly has found home in dark stories taking place in a both beautiful and sinister southern Swedish landscape that he makes his own. And though everything Anders de la Motte has done has been excellent, I really hope that he stays there for a while, because this I want more of. A lot more."

"[A] tight, creeping atmosphere, nice settings and a plot that you can't shake make Deeds of Fall a major favorite."

"A thrilling story with dramatic elements. The conclusion comes as a surprise. Anders de la Motte's characters are human and alive, everyone has their own flaws and problems. The scenery of the southern Swedish countryside, where families have been in conflict for decades, feels authentic. The prose is straightforward and easy."

"Deeds of Fall is thoroughly well-written, not least the milieus and the characters are nicely depicted. /…/ definitely one of the best Swedish crime novels I've read so far this year."

"Breathtaking twists and turns tumble from the pages as we learn about hidden truths and the events of that long ago autumn evening while clues, suspects and false trails keep the reader guessing right through to the final jaw-dropping revelation. And as always with De la Motte, the sense of time and place is exquisitely wrought, the cast of vibrant, superbly drawn characters play their parts to perfection, and the acute psychological and social observations add emotional ballast to a thrilling plot. A top-notch addition to a series that offers a treat for every season! /…/ Deeds of Fall is one of the classiest Scandi thrillers you will read this year… a mesmerising amalgam of suspense, festering secrets, and a wild and wonderful Southern Scandinavian rural landscape where the darkness of a terrible tragedy casts a long and disturbing shadow."

"Deeds of Fall is one of [Anders de la Motte's] finest."
Author

Anders de la Motte

Published

2017

Genre

Pages

421

Reading material

Swedish edition

Rights sold

Czech Republic, Euromedia

Denmark, Modtryk

Estonia, Varrak

Germany, Droemer Knaur

Greece, Kedros

Hungary, General Press

Netherlands, De Geus

Norway, Aschehoug

Poland, Czarna Owca

Russia, Corpus

Sweden, Forum

UK, Zaffre (World English)

Film rights sold

Sweden, Harmonica Films