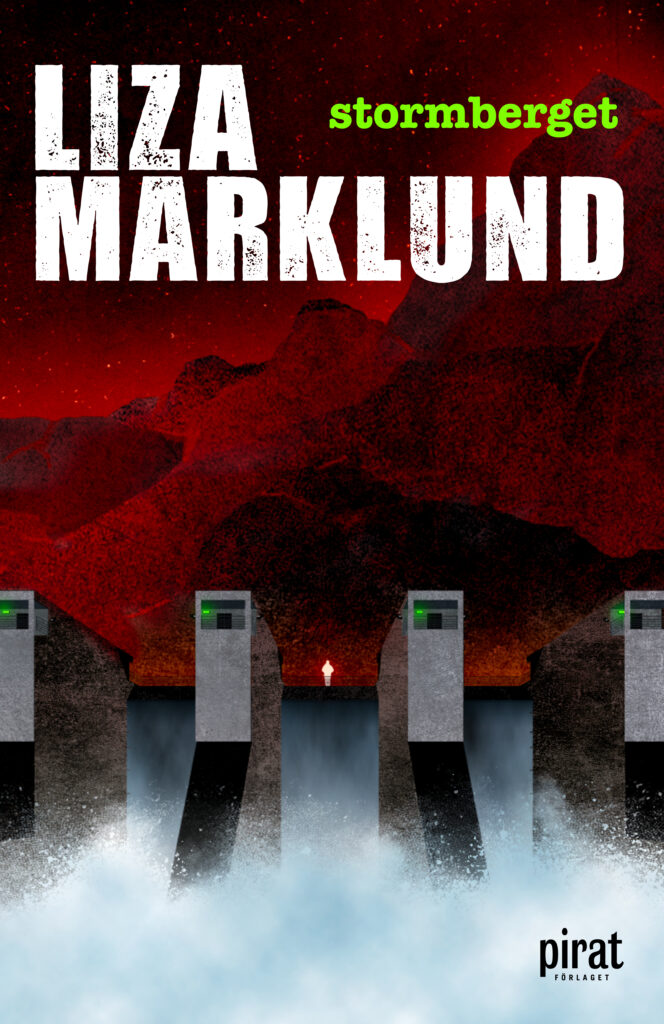 Stormberget
Storm Mountain
The Polar Circle Trilogy #3
In the midst of Midsummer celebrations in Stenträsk, a body surfaces out in the mire. It is assumed to be Wiking Stormberg's missing wife. But the body in the mire is soon identified as a man, and he didn't die by drowning. Someone plunged a stake through his heart, nailing his corpse to the bottom of the mire. For Wiking, the discovery means a dizzying journey back into his family history. Before long, he can no longer be sure of what is the truth and what is a lie – or even, who he himself is.
Storm Mountain is the final part in the trilogy about Stenträsk in Northern Sweden. The novel is an epic drama with police chief Wiking Stormberg and his family at the center, but also the land itself, the river, and Storm Mountain.
The first two installments about Stenträsk, The Polar Circle and The Mire, were instant successes and became that year's most critically acclaimed and bestselling books.
Here, Liza Marklund uses the stories she grew up with as a child. She writes about longing and secrets, and history's ruthless exploitation of people and nature.
Reviews
"Liza Marklund knows the art of writing crime novels /…/ I don't think that anyone will be disappointed with her new book. It's a pleasure to read such a well-written and well-researched novel. Five out of five, brilliant."

"A strong finale to an impressive trilogy which feels like a beginning of a new authorship."

"The best thing about Marklund's return to the crime genre is the choice of location. That the author moves in the landscape of childhood is apparent in almost every step; this is her home environment and she's walking on safe grounds. /…/ Marklund succeeds in finishing her series with the treads neatly intertwined."

"The suspense is unhurried yet constant and is connected to both the corpse and all the secrets a family can hide. The characters of this trilogy get under your skin, and they and the place linger long after the last page is read."

"Storm Mountain is a close to perfect entertainment novel. Enigmatic, surprising, adventurous, with fascinating milieus and terrifying backstories. /…/ Veteran crime author Liza Marklund has tons of drive when she writes. /…/ In her trilogy set in Norrbotten, she formulates the exposed vulnerability of the place and its people. You don't necessarily have to be a Sara Lidman or a Torgny Lindgren to convey such things"

"Marklund loves her Northern Sweden, conjuring an equally beautiful and tormented landscape, where people full of longing and dreams of love fall apart, and are driven to brutal acts. Complex characters and an elegant plot, Marklund delivers suspense at a high level!"

"Hopefully there will be more trilogies coming from Liza Marklund's pen."
Author

Liza Marklund

Published

2023

Genre

Pages

330

Reading material

Swedish edition

English translation

Rights sold

Denmark, People's Press

Estonia, Pegasus

Finland, Otava

Hungary, Animus

Iceland, Ugla

Italy, Marsilio

Lithuania, Lectio Divina

Netherlands, De Geus

Norway, Cappelen Damm

Poland, Czarna Owca

Romania, Trei

Russia, Gorodets

Sweden, Piratförlaget