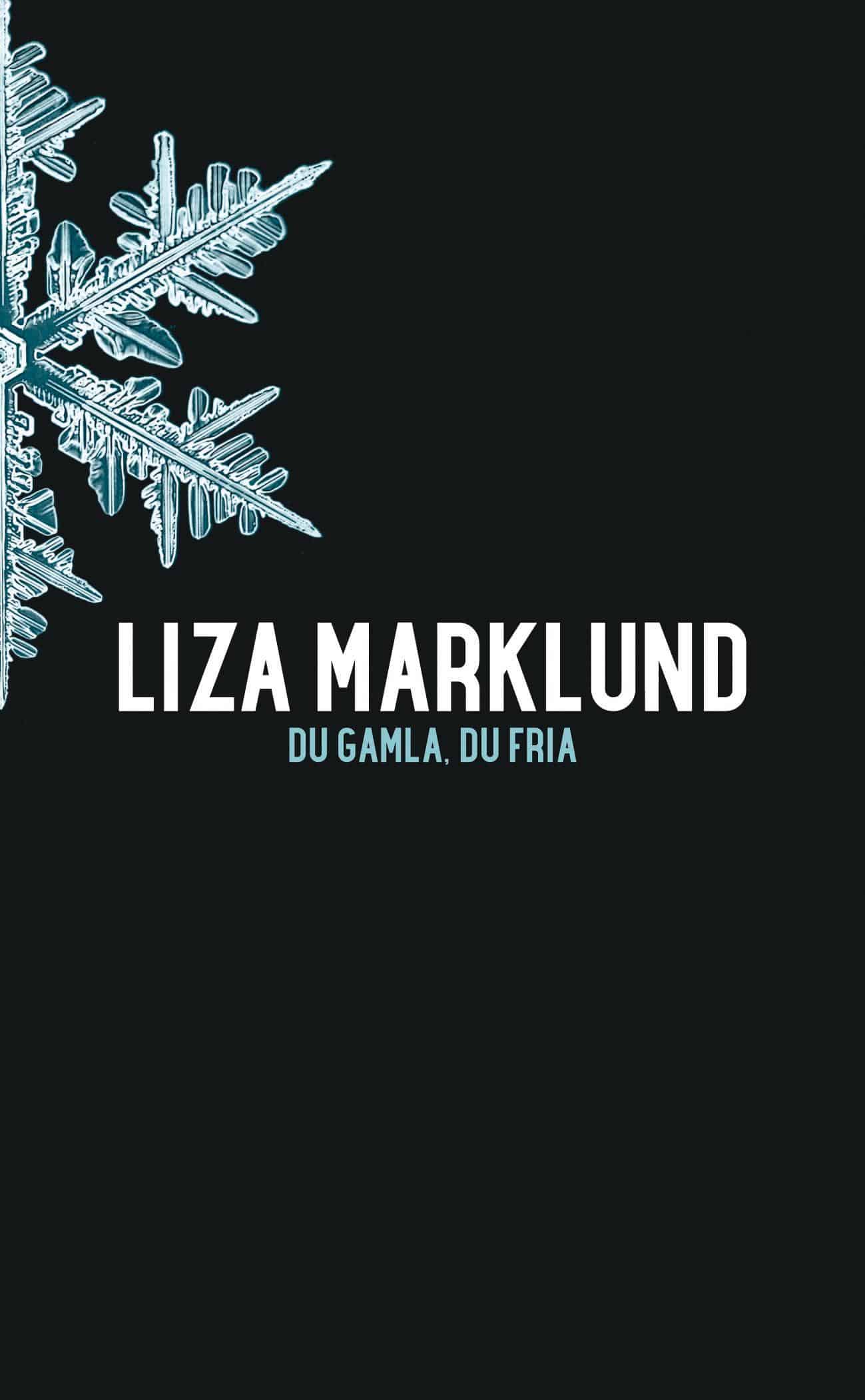 Du gamla, du fria
Borderline
Annika Bengtzon #9
Annika Bengtzon is back at Kvällspressen's Stockholm offices after three years as the newspaper's Washington, DC correspondent. She is reunited with her husband, Thomas, who works with international safety assessments at the Department of Justice. One afternoon, a young woman is found dead and covered with snow behind a nursery school in a Stockholm suburb. She is the fourth victim in a short time with the same characteristics: a young mother, stabbed from behind. In the editorial offices of Kvällspressen they sense a serial killer, but Annika dismisses it as wild fantasies. Meanwhile, Thomas is attending an international conference in Nairobi, Kenya. During a reconnaissance trip to the Somali border the entire delegation of seven European envoys is kidnapped. As the murder spree in Stockholm continues and speculation of a serial killer arises also in the Police Department, Annika is dragged into a violent hostage situation that shakes both Europe and East Africa. The demands from the kidnappers are impossible and unreasonable. When the demands are rejected, the kidnappers begin to execute the hostages, one by one.
Borderline is a novel about how the old, free world erects impassable barriers against the new, disenfranchised. About how certain relationships are torn apart, while others are strengthened. About how the media uses new technology to twist reality to suit their deadlines. And what the evil lurking in the suburbs of Stockholm really looks like…
Borderline is the ninth novel featuring crime reporter Annika Bengtzon.
Reviews
"[Marklund's] readers should find the book irresistible. In balancing the sharp shifts in tone, Marklund is masterful. /…/ a bravura performance that raises Marklund's game and lifts her above the mystery genre."

"Another guaranteed bestseller."

"It's partly shockingly brutal, partly poetic and beautiful."

"Reporters are used to dealing with other people's pain. Few are used to being the centre of an international incident, which is what happens in Liza Marklund's outstanding Borderline. / …/ The novel delivers an emotional punch rare in contemporary crime fiction."

"The Swedish crime writer produces a heart-stopping new thriller featuring journalist Annika Bengtzon. She is torn between covering an escalating murder hunt after a mother is found dead in the snow after taking her son to a nursery school, and a personal situation when her husband and colleagues are kidnapped at a conference in Kenya. Tension rises with every demand from the kidnappers, while the Swedish body count also rises."

"[Borderline is] well executed and provides a very well-researched picture /…/ As always, the pages are flowing – Marklund still writes better than most of her female crime writer-colleagues"

"A strong comeback by Liza Marklund… With the ninth novel in the series, Marklund proves that she is still far ahead of most of her imitators, both when it comes to guaranteed suspense, crime fiction with a feminine element, and the ability to make personal matters political and political matters personal – unpretentiously raw and sweetened with a touch of self-irony"

"The prose is confident as usual /…/ both vivid and credible"

"Effective and well-oiled. /…/ The novel's contemporary connection is both genuine and convincing."

"The ninth novel featuring the crime-busting journalist Annika, who struggles with stupid and greedy superiors and a decidedly messy private life…is sometimes reminiscent of the heroes in Jan Guillou's novels. /…/ [Marklund] makes her characters feel alive. She also depicts the media in an often insightful way."

"Marklund is phenomenal at writing dialogue and Borderline is probably the most well-written crime novel I have read this year."

"Liza Marklund…has sold more than 13 million thrillers in 30 countries, of which 300.000 in the Netherlands alone. She writes in the same socially conscious tradition as her colleagues Henning Mankell and Stieg Larsson. With Larsson, she shares the interest for the dark side of Sweden, and like Mankell she writes about the relationship between the 'heavenly' Sweden and the rest of the world. There is, however, a big difference between Marklund and the two other Swedish crime writers. Marklund's main character is called Bengtzon instead of Wallander or Blomkvist: and she is a woman."
Author

Liza Marklund

Published

2011

Genre

Pages

450

Reading material

Swedish edition

Rights sold

Canada, Penguin Random House

Denmark, People's

Finland, Otava

France, Black Moon

Germany, Ullstein

Iceland, Uppheimar

Italy, Marsilio

Netherlands, De Geus

Norway, Vigmostad & Bjørke

Poland, Czarna Owca

Russia, Centrepolygraph

Sweden, Piratförlaget

UK & Commonwealth, Transworld

US, Emily Bestler Books

Film rights sold

Sweden, Yellow Bird