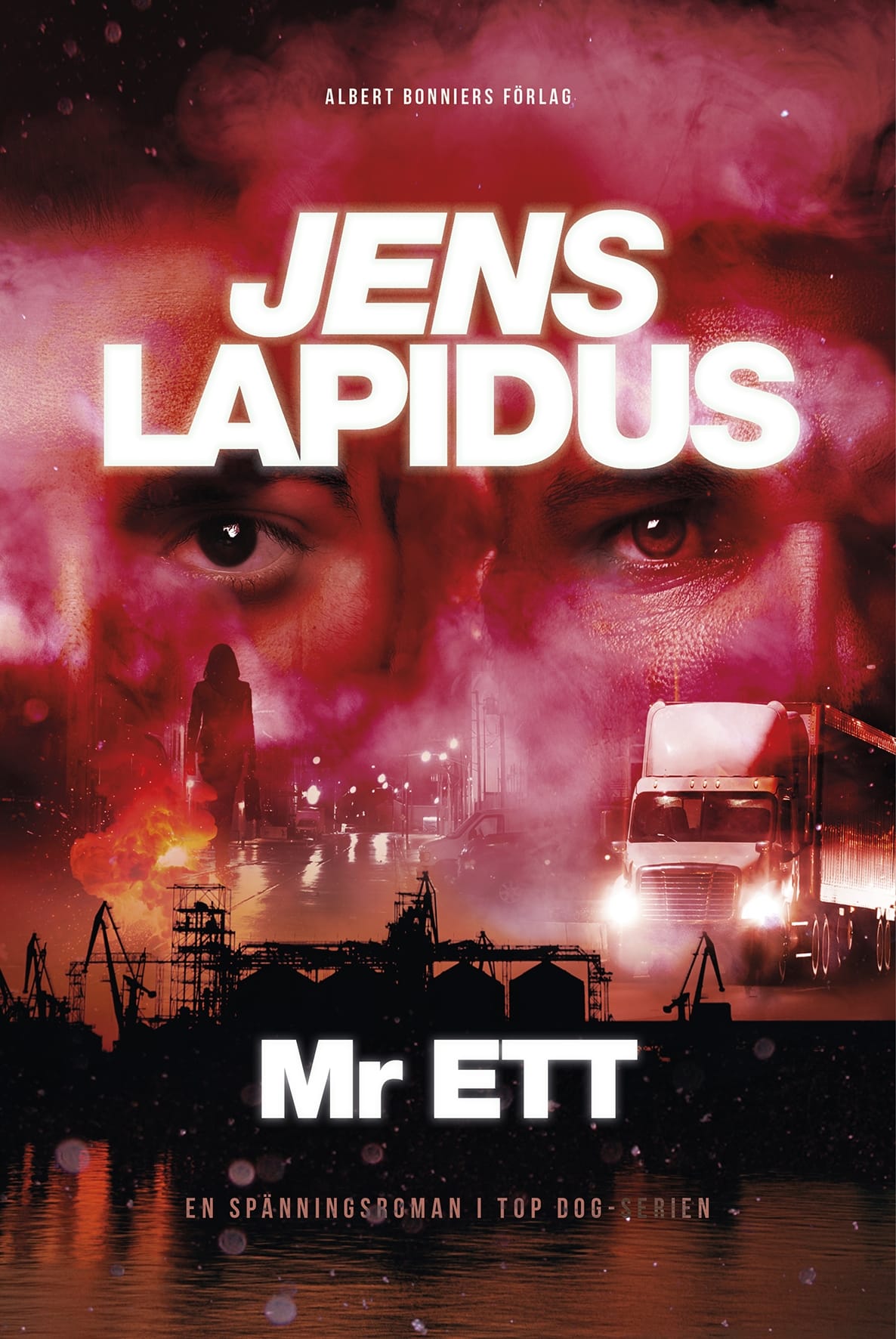 Top dog Isak is tired of being Mr One. He is about to sell his stake and go straight. In the shadows, the next kingpin – Kerim – is waiting to take over. But when Isak's son mysteriously disappears, the deal is off, and Isak must return to the streets.
Teddy and Emelie are also tired, but of each other. He always fails to be an honest worker, and she doesn't want their son to grow up with a father who cannot stay on the right side of the law. Gradually, they are dragged in to the power struggle that arises after Isak's abdication.
Who will take over as Mr One? And who will help him, and who is going to try to stop him? Jens Lapidus' new novel, the long-awaited fourth part of the Top Dog series, is dark, ruthless and superb.
Reviews
"Everyone takes the aim at everyone in Jens Lapidus' dark novel "Mr One". It portrays a nation stuck in an eternal spiral of violence. /…/ This is probably the best I've ever read by Jens Lapidus. Stylistically, […] it is clearly Lapidus: impatient, filled to the brim with slang and quick afterthoughts, but now immersed in a beautiful flow of language, well-written and elaborate."

"Jens Lapidus' forth installment in the Top-Dog series, Mr One, is clearly on par with the earlier books. It is dark, sharp, and ruthless towards its characters. Essential reading for those who have followed the series from the beginning."

"Mr One is just as hardboiled as the previous three installments in the Top Dog series but this one has a depth in the character portrayals which makes it one of the best novels from Lapidus in a long time."

"The characters are credible, and Jens Lapidus writes skillfully about how seemingly trivial events lead to shootings."

"Mr One is an accomplishment, and a successful one /…/ [it] holds you in a suspenseful grip all the way to the end."

"Jens Lapidus writes with grand resourcefulness, at a furious pace /…/ The novel is a given Christmas gift to all fans of Lapidus'."

"Jens Lapidus never disappoints. […] you have to look hard for a more perfect gangster crime."

"It is shocking, raw, enlightening, and also almost uncomfortably thrilling."
Author

Jens Lapidus

Published

2022

Genre

Pages

480

Reading material

Swedish edition

Rights sold

Denmark, Modtryk

Finland, Like

Germany, Btb

Netherlands, Bruna

Norway, Cappelen Damm

Sweden, Albert Bonniers