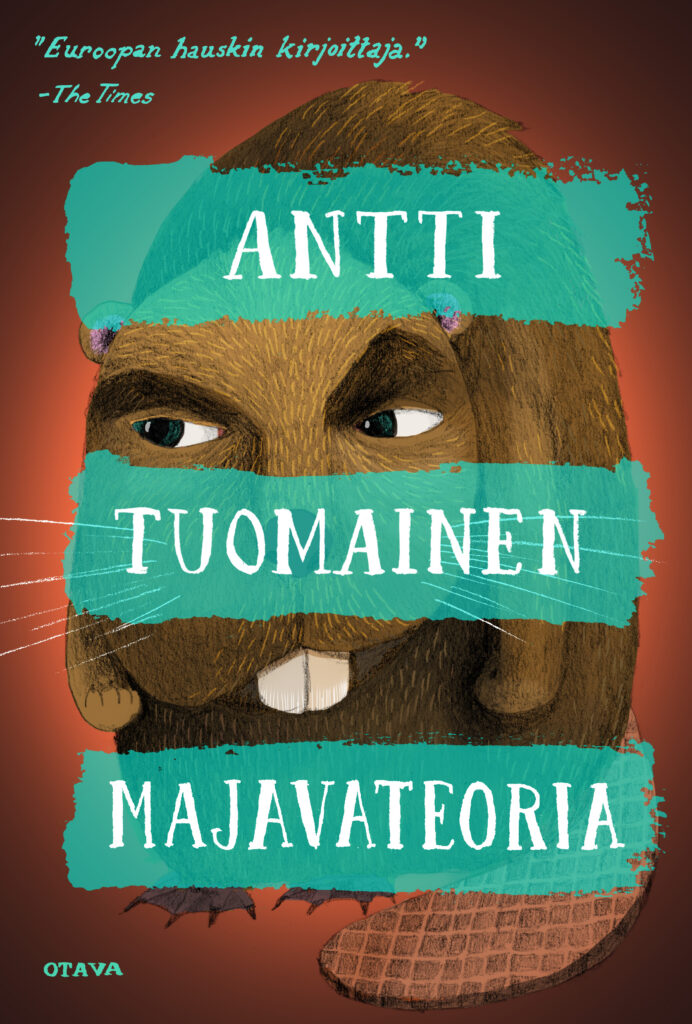 Majavateoria
The Beaver Theory
The Rabbit Factor Trilogy #3
The going gets tough and the tough get tougher in the comical, touching conclusion of The Rabbit Factor Trilogy.
How best to reconcile the ongoing skulduggery of the adventure-park business with the unpredictable realities of life in a blended family? The two appear to have only one common denominator: neither is well equipped to cope with a rising body count. In order to solve this seemingly impossible conundrum, Henri Koskinen has to step far beyond the order and precision of his mathematically-defined comfort zone.
In The Beaver Theory, Henri Koskinen, the actuary and adventure-park entrepreneur who has won the hearts of readers around the world, encounters the biggest challenge of his career. The first part of the trilogy is currently being adapted for the silver screen in Hollywood.
Author

Antti Tuomainen

Published

2022

Genre

Pages

286

Reading material

Finnish edtion

Rights sold

Arab world, Aser Al-Kotob

Denmark, Politiken

Estonia, Varrak

Finland, Otava

France, Fleuve Noir

Germany, Rowohlt

Hungary, Animus

Italy, Mondadori

Netherlands, Prometheus

Norway, Bonnier Norsk

Poland, Albatros

Russia, Sindbad

Slovenia, HKZ

Sweden, Romanus & Selling

Türkiye, Ithaki

UK, Orenda