Hans Jörnlind
Hans Jörnlind (b. 1970) is one of the creators and head-writers of the crime TV series The Truth Will Out produced by Yellow Bird. The series, which is based on an idea by criminologist and author Leif G.W. Persson, premiered in 2018 and has received outstanding reviews.
Jörnlind has previously worked extensively in the field of dramaturgy as a script developer, showcasing his aptitude for structure and plot. In 2010, Jörnlind joined forces with screenwriter Aron Levander. The duo fused Jörnlind's compelling writing with the fresh ideas and conceptualization of Levander.
Jörnlind and Levander's innovative writing and mastering of different genres, combined with their shared passion for plot structure, has resulted in a rapid rise within the Swedish film and television industry with several projects in development.
Related news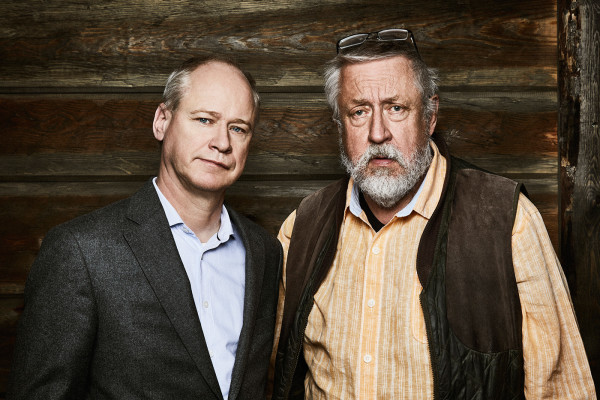 'The Truth Will Out' to premiere on Channel 5 next week
The Truth Will Out, the TV series based on an original idea by the award-winning author and criminologist Leif GW Persson, and adapted for the small screen by Aron Levander and Hans Jörnlind, will premiere on Channel 5 in Sweden on August 21st.
The Truth Will Out centers around police detective Peter Wendel (played by Robert Gustafsson) and his work as he heads a newly started cold case group. Gustafsson is joined in the cast by la Langhammer, Louise Peterhoff and Christopher Wagelin, among others. The psychological drama series is directed by Kjell-Åke Andersson and Liza Farzaneh.
Even before its premiere, the series has received widespread acclaim in Swedish press:
"A series that's different from the rest, expertly acted and thoroughly thrilling. /…/ A truly excellent series."
-Aftonbladet
"The Truth Will Out is this TV fall's most given hit series. /…/ Right from the start, The Truth Will Out has three impressive elements to it: Robert Gustafsson's deliberate acting, a low-key script where silence is given the same weight as dialogue, and a visual tone almost as familiar as it is foreign to the viewer. /…/ And it's ambitious: when one episode ends, you long for the next one."
-Expressen