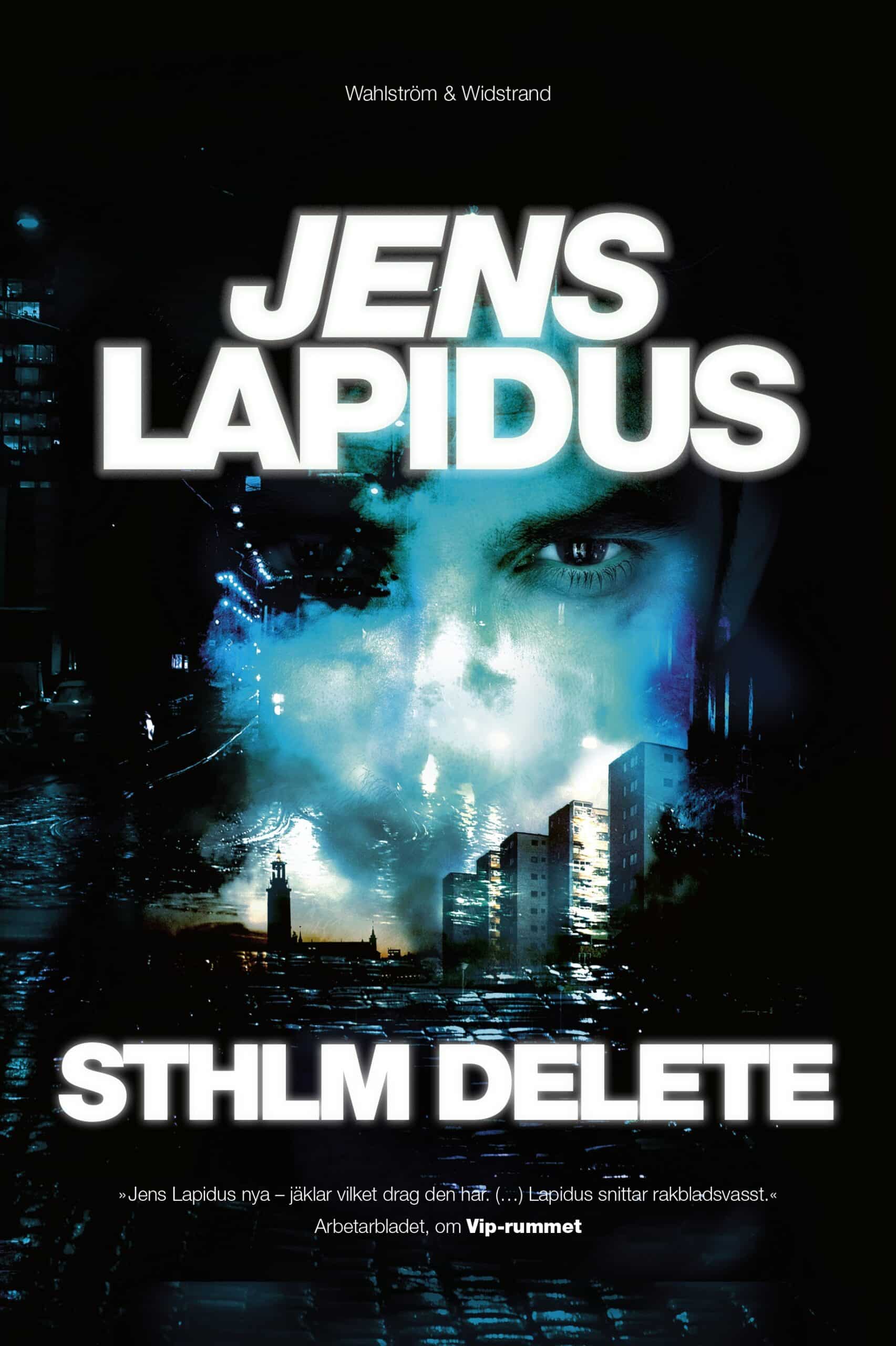 STHLM Delete
Stockholm Delete
Top Dog #2
Emelie Jansson: a newly minted lawyer at a polished law firm. Teddy: an ex-con trying to stay on the right side of the law as he goes about his job as the firm's fixer and special investigator. In Stockholm Delete the two are entangled in a snarly web with deep connections to Stockholm's many worlds, where history is never a thing of the past, and always ready to threaten those who lived it.
When an alarm is triggered, a security guard is called to a house out on Värmdö, an island in Stockholm's archipelago. What awaits him isn't a regular break-in, but an unidentifiable body: someone has been slaughtered in the house. A severely wounded young man is discovered near the crime scene. He is arrested on suspicion of having committed the murder. Emelie secretly takes on the task of acting as his defence lawyer, despite her employer's disapproval. Who is the murder victim? And why do all the trails lead to Mats Emanuelsson, the man Teddy once kidnapped? As Emilie begins to covertly investigate the case, Teddy is forced to confront his past, and all the while his wayward nephew Nikola is about to make the very same mistakes he once did. Soon the three have been caught up in a high stakes game promising dire consequences for them all.
Stockholm Delete is the story of people trying to erase their past, and who are willing to do anything to shed their old selves. It tells of a capricious world that will obliterate some, and grant others incredible opportunities. This is Jens Lapidus at his explosive best.
Awards
Shortlisted for the Swedish Academy of Crime Writers' Award

(Best Swedish Crime Novel) Sweden
2015
Close award list
Reviews
"No other Swedish crime writer possesses a language that feels as contemporary and street."

"Jens Lapidus' new novel Stockholm Delete is suspense and social criticism deluxe /…/ Jens Lapidus operates in a different league. The jargon and a wickedly tight plot are his well-oiled weapons. No one else has such drive, such flow."

"[Stockholm Delete] revels in luxury and big brands, but Lapidus also knows how to describe the feel and scent of a 1950s building's stairwell so well that I think he must have been to my home. His powers of observation are excellent, as is his attention to detail. The language still bears traits of the Stockholm Noir trilogy's staccato and oscillates nicely. /…/ as a crime solving duo, Emelie and Teddy feel solid. Stockholm Delete ranks among […] the best I've read in Swedish crime fiction."

"Lapidus is in a league of his own. /…/ Lapidus efficiently navigates between past and present, and in his customary and reliable way builds a tension which makes it difficult to put the book down. /…/ In addition to the suspense, Jens Lapidus excels once more with his fast paced, nervy and willful language. He is simply unrivaled in this area. What also continues to impress is the finely calibrated inventory of radically contrasting social worlds, each with its distinctive notation of codes, attributes and trademarks. In short, Lapidus has managed to squeeze in an entirely new niche in the crowded Swedish crime genre."

"[In Stockholm Delete] the author really puts the pedal to the metal. /…/ The language flows with ease, the space between the focal points where drama and psychological nerve approach the boiling point grow tighter. /…/ I'm increasingly absorbed by the plot, but what most fascinates me is what goes on below the surface. With the characters, and the segregated Stockholm that Lapidus depicts in a way that captivates and make icy spider steps to crawl down your spine."

"Jens Lapidus' strength lies in his ability to depict wildly different worlds and then letting these collide. In Stockholm Delete he elegantly moves from luxury apartments on Östermalm to Assyrian trials at illegal gambling joints. /…/ Already here Lapidus sets the stage for a final, great hunt for evil in the style of the first season of True Detective and the Millenium trilogy."

"Lapidus possesses a phenomenal talent for story telling."

"Jens Lapidus continues to deliver. /…/ a thrilling story set in a harrowing world where money and power are worth more than human lives."

"Lapidus' writing has momentum, no doubt. /…/ Jens Lapidus convincingly portrays a storybook world with fatal and real consequences."

"Jens Lapidus: best in Sweden /…/ Jens Lapidus is world-class and his latest novel – Stockholm Delete – is no exception. /…/ I've never read an author whose workmanship has come even close to that of Lapidus'. In terms of pace as well as class."

"The pace is fast, the prose is crisp."

"Breathless staccato phrases matched with stylish acceleration a la James Ellroy's raw, terse prose /…/ Lapidus delivers an intrigue that will keep you nailed to the pages"

"The author of the Easy Money trilogy continues his new series in absolute top shape. The second installment in the series about the ex-con and the lawyer once again offers tremendously good entertainment. /…/ A piece of eminent and perfectly credible social realism of the finest quality."

"The story goes full throttle."

"[Stockholm Delete] is intense and hyperrealistic, written by a suspense novelist who this time has created a near perfectly matched relationship between the novel's content and the form in which it is presented."

"Jens Lapidus is superior when it comes to holding together an intricate intrigue."

"A novel that moves at a breathtaking pace, [Stockholm Delete] is told in a tight and effective prose /…/ you just go with it and forget to breathe."

"Complete and skilled suspense value."

"Fast-paced and full of action, this dark, gritty crime novel is best for those who like a more visceral mystery experience."
Author

Jens Lapidus

Published

2015

Genre

Pages

490

Reading material

Swedish edition

English edition

Rights sold

Croatia, VBZ

Denmark, Modtryk

Estonia, Varrak

Finland, Like

Germany, Btb

Greece, Metaixmio

Hungary, Animus

Lithuania, Lectio Divina

Netherlands, Bruna

Norway, Cappelen Damm

Poland, Marginesy

Portugal, Suma de Letras

Russia, AST

Sweden, Wahlström & Widstrand

UK, Corvus

US, Vintage

Film rights sold

Sweden, Filmlance