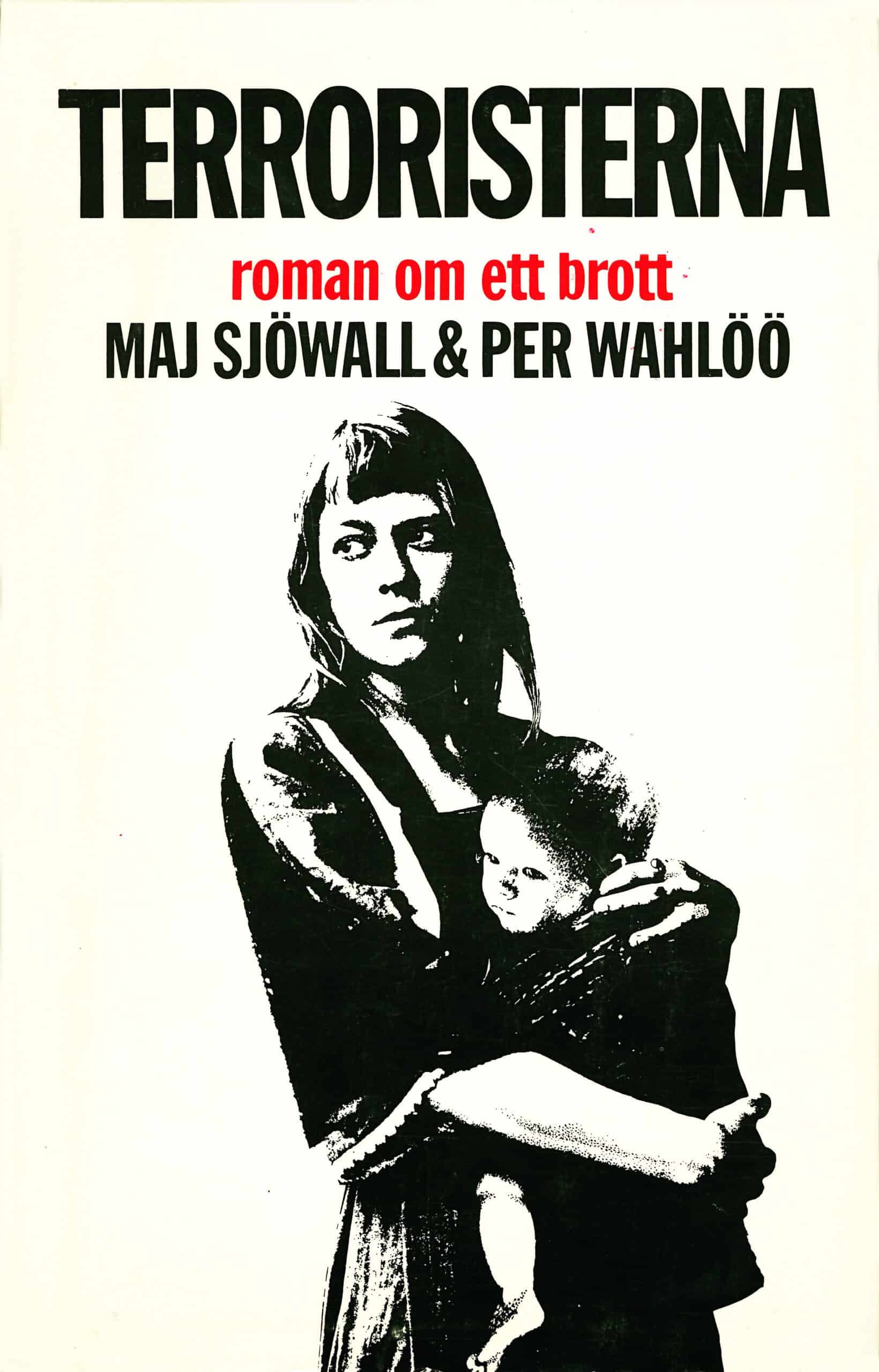 Terroristerna
The Terrorrists
Story of a Crime #10
First Detective inspector Martin Beck of the Stockholm National Police Force is in charge of security for a visitng U.S. senator whom a group of international terrorists is determined to assassinate. At the same time he becomes involved with the murder of a millionaire porno filmmaker and the misadventures of a young Swedish girl caught in the toils of bureaucratic red tape. As the terrorists move closer to their goal, there is an unexpected climax, and Beck himself is faced with what appears to be imminent death.
Critics have called the ten Martin Beck novels among the best in modern crime fiction. Translated into 35 languages, they have sold an estimated ten million copies. The Edgar Award-winning husband and wife team had an ambitious goal: to capture and minutely emulate the zeitgeist and development of an entire decade. Beginning in 1965, they wrote an annual 30-chapter mystery for ten consecutive years. The books were meant to be read as a single, long 300-chapter novel – a vast, trenchant dissection of Swedish society. The Terrorists, first published in 1975, is the tenth and final installment in the Martin Beck series.
Introductions by:
Anne Holt
Dennis Lehane
In 1994, The Terrorists was turned into a Swedish motion picture directed by Peter Keglevic and starring Gösta Ekman as Martin Beck.
Reviews
"Of all the [Sjöwall/Wahlöö] books, this one may be the tightest in organization and the most suspenseful."

"This is, regrettably, the last in the ten-novel saga chronicling a decade in the life of Homicide Detective Martin Beck and, coincidentally, the Swedish experiment as a welfare state. In the hands of Wahlöö, who died earlier this year, and his wife, the plice story – with no loss of suspense or action – was brilliantly fashioned into a sharp instrument for social commentary."

"One of the best in an outstanding series."

"The Terrorists [is] one of the best in an outstanding series."

"In several ways it comes on the strongest. It's also one of the best. We just couldn't pause in reading The Terrorists."

"Martin Beck's last case is a clever mixture of the best elements of escape fiction – a two-way chase, a puzzling mystery and edge-of-the-seat suspense – along with some stinging social comments."

"Sjöwall/Wahlöö are still the best writers of police procedure in the world, and Martin Beck is in the same class as Maigret and Van der Valk."

"Martin Beck, the Swedish Detective, is at his best in this book. Whether investigating the murder of an unpleasant director of dirty films, appearing as adefense witness on behalf of an eighteen-year-old girl charged with armed bank robbery, or tracking down a terrrorist outfit … a first-class detective yarn."

"The last and the best novel by Sjöwall/Wahlöö."
Author

Sjöwall & Wahlöö

Published

1975

Genre

Pages

344

Reading material

Swedish edition

English edition

Rights sold

Denmark, Modtryk

Finland, WSOY

France, Rivages

Germany, Rowohlt

Iceland, Forlagid

Italy, Sellerio

Korea, Munhakdongne

Netherlands, Lebowski

Russia, Azbooka

Spain, RBA (World Spanish)

Sweden, Piratförlaget

Taiwan, Ecus (Complex Chinese)

Türkiye, Ayriksi

UK, Fourth Estate

US, Vintage

Film rights sold

US, Endeavor Content