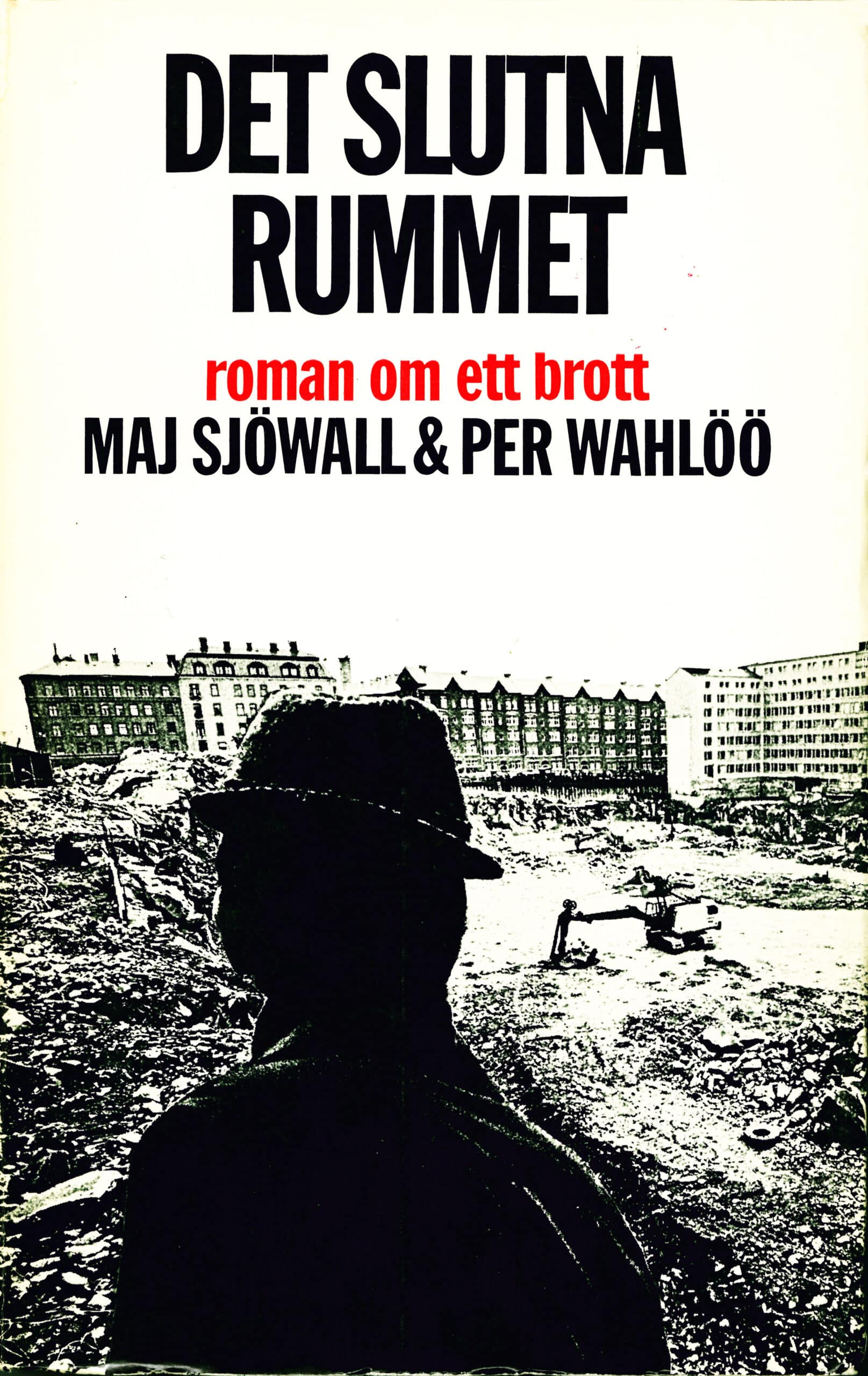 Det slutna rummet
The Locked Room
Story of a Crime #8
In this double-edged mystery, a retired longshoreman with a bullet through his skull is discovered in a room locked on the inside with no weapon present, while a young woman robs a bank, shooting the hapless citizen who tries to stop her. Martin Beck is certain that there is a common denominator, but when he finds one, the pieces refuse to fall neatly into place.
Critics have called the ten Martin Beck novels among the best in modern crime fiction. Translated into 35 languages, they have sold an estimated ten million copies. The Edgar Award-winning husband and wife team had an ambitious goal: to capture and minutely emulate the zeitgeist and development of an entire decade. Beginning in 1965, they wrote an annual 30-chapter mystery for ten consecutive years. The books were meant to be read as a single, long 300-chapter novel – a vast, trenchant dissection of Swedish society.
The Locked Room, first published in 1972, is the eighth installment in the Martin Beck series.
Introductions by:
Håkan Nesser
Michael Connelly
In 1993, The Locked Room was turned into a Dutch motion picture directed by Jacob Bijl and starring Jan Decleir as Martin Beck.
Reviews
"Admirers of the series – and who is not an admirer? – will find the usual deftness, the fine shades of characters."

"I've been an all-time admirer of the Wahlöös. /…/ The Locked Room is the Wahlöö's best – their densest in person and place, their most penetrating in sociology and psychology, their most complex in plot and resolution."

"This is one of the best Sjöwall/Wahlöö items to date, with Beck in splendid form."

"A feat of clockwork synchronization."

"Extremely interesting … As a picture of Swedish society in all its disillusionment this ranks high."

"Probably the best book in the series."

"The best yet in a superb series of mysteries. … The Locked Room presents Per Wahloo and Maj Sjowall, the Swedish husband-and-wife team who created Beck, at the peak of their powers. The eighth mystery in the 10-volume series is their most ambitious, their longest and, even including The Laughing Policeman for which they won an Edgar for best mystery, their most successful. … The sadness, of course, is because now there is only one volume to go in what has become the finest contemporary mystery series being written."

"The Swedish husband and wife team who have yet to write a dull book – and have the prizes to prove it – again provide supercop Martin Beck with an impossible murder to solve …. Don't miss any of it."

"The Locked Room is flat out one of my favorites in the series. I am blown away by the authors' wonderful and original take on a standard mystery contraption—a locked room murder. I am in awe of the novel as a showcase of Martin Beck at his brooding best."

"Gosh! Those Swedes really know how to create a fine plot."

"It's the most robust book in the series, and at the same time, one of the very best."
Author

Sjöwall & Wahlöö

Published

1972

Genre

Pages

255

Reading material

Swedish edition

English edition

Rights sold

Denmark, Modtryk

Finland, WSOY

France, Rivages

Germany, Rowohlt

Iceland, Forlagid

Italy, Sellerio

Korea, Munhakdongne

Netherlands, Lebowski

Russia, Azbooka

Spain, RBA (World Spanish)

Sweden, Piratförlaget

Taiwan, Ecus (Complex Chinese)

Türkiye, Ayriksi

US, Fourth Estate

US, Vintage

Film rights sold

US, Endeavor Content